During one of the team's Community Tuesday activities, San Francisco 49ers players made a special visit to a nearby children's hospital, turning them into real-life superheroes.
Quarterback Brock Purdy, tight end George Kittle, linebacker Fred Warner, and a bunch of their teammates volunteered their time to bring smiles and hope to the young patients at the hospital.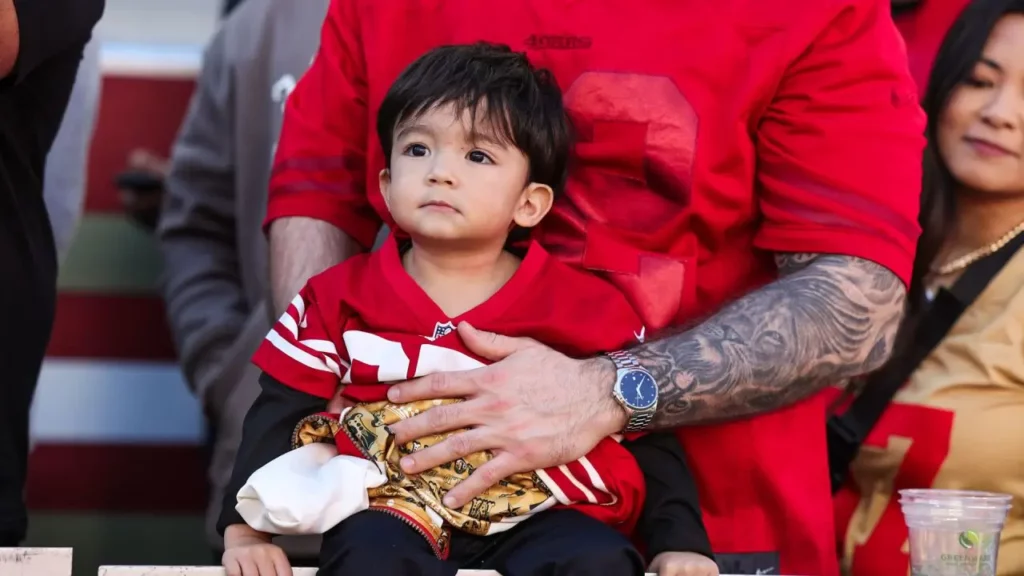 When they arrived, they put on superhero outfits, complete with masks and capes, to set a Halloween mood and create an unforgettable day.
The players handed out goodie bags filled with signed 49ers stuff, cozy blankets, and cuddly teddy bears to give the kids some special keepsakes and a connection with their NFL heroes.
They also shared some fresh donuts with the hardworking nurses and hospital staff to show their appreciation for the care they provide to the children.
Nick Bosa, a defensive lineman, said,
"It was awesome to spread happiness and bring joy all around. Even though the football season keeps us busy, there's always time to make a difference for kids in need with simple acts of kindness."

–Nick Bosa
But their visit was not just about presents; it was about fun and laughter too.
The Lasting Impacts on Young Patients
The players went to the hospital's studio to make entertaining videos with the goal of brightening the day for children who couldn't have visitors due to the seriousness of their conditions. They answered fun questions like, "What would be your Halloween nickname?" and "Who's your favorite superhero?" The children were thrilled to interact with their favorite athletes, even if they couldn't meet them in person.
In addition, the players visited with the young patients in the hospital rooms, sharing their own experiences and tales with them while also leaving a lasting impression of kindness and support. "It's not just about football and our job," said Brock Purdy. "There are folks overcoming obstacles in their everyday lives.
Thus, this is your chance to come and share love and support with others who may be in need or who simply want to feel better. It's significant. All we wanted to say to them was that we were thinking about them and that we cared. And it meant a lot to them to have time spent with them, hearing their tales."
At a glance: NFL world shocked by 49ers Brandon Aiyuk's shoulder injury
To wrap up the day, the players met with patients in the hospital garden for some fun activities. Games, music, and bubbles filled the air, creating a happy atmosphere and allowing the children to temporarily forget their tough situations and enjoy the company of their favorite 49ers stars.
The young kids' bravery and the dedication of the medical team who cared for them left an impression on the athletes. Beyond just being their favorite sports players, sportsmen may truly be heroes in the eyes of young people who look up to them for happiness and hope. This was highlighted by the visit. 
"Going into those rooms and seeing the challenges they face, but still seeing their positivity shining through, really moved me,"

Bosa said.
The players proved that real heroes don't always wear capes sometimes, they wear football jerseys. Their time and the connections they formed had a lasting impact on the young patients and their families, underscoring the importance of giving back to the community, extending far beyond the football field.