In football, sometimes players get hurt and that is exactly what happened with Aaron Rodgers, as we know very well he is the quarterback for the New York Jets. He injured his Achilles as well and at first, people were thinking that he might not play again in this season. But here is the main thing Rodgers is determined to get back a.s.a.p. on the field. While he is improving, there is some news about how the Jets handled things.
A report from Sportico made the claim that the Jets had a choice to make. They could buy insurance that has paid them $20 million if Rodgers could not play. That is a bunch of money. But the Jets said no to the insurance.
The report said that the New York Jets had the option to get another type of insurance for Rodgers but they decided not to buy any. This choice could surely cost them a lot of money like more than $20 million too.
In case you are wondering these insurance policies have a variety of different price ranges. Some were as low as even $1 million while others were high up to $4 million.
Aaron Rodgers Recovery and Optimism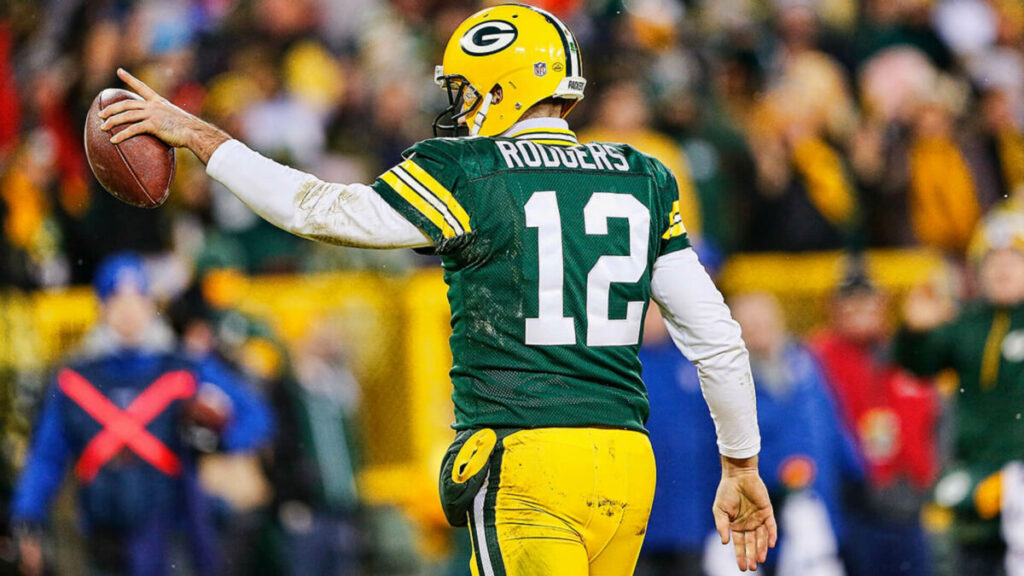 Let's now talk about Rodgers' injury. People initially believed he might be done for the season. He has, however, been appearing happier of late. Fans once have seen him at a game walking normally without the help of crutches. That inspired hope that he would soon make a comeback.
Even Aaron Rodgers addressed the issue on the Pat McAfee Show. He went on to say, "Put all the challenges in front of me, and let's see what happens." He also mentioned a procedure and some things he needed to do, but he did not want to give any significant guarantees. Anything is conceivable, he remarked, citing Kevin Garnett as a well-known basketball star.
What is happening now, then? Rodgers' expected return time is uncertain. If the Jets continue to have success this year, he might decide to return. But the chances of it happening are slim. It's also crucial to keep in mind that Rodgers is getting older as he approaches 40. As a result, he might find it more difficult to return to the field.
For now, Rodgers is on a special list called Injured Reserve. That means he can't play, and Zach Wilson is the main quarterback for the Jets while Rodgers is healing. But Wilson's performance has been up and down, so fans are waiting to see if Rodgers can make a comeback.
Read More: Aaron Rodgers Rare Approach to Recovery Sparks Hope for a Miracle Comeback
In the world of sports when something happens like this then it shows the strong motivation of athletes. Rodgers's determination to get back on the field is really inspiring for everyone whether they are football fans or not.
It is a reminder that when people face tough challenges, they can push through and come back stronger. It will be very interesting to see whether Aaron Rodgers will return to the field or not.