Baker Mayfield is trying to change the environment of the team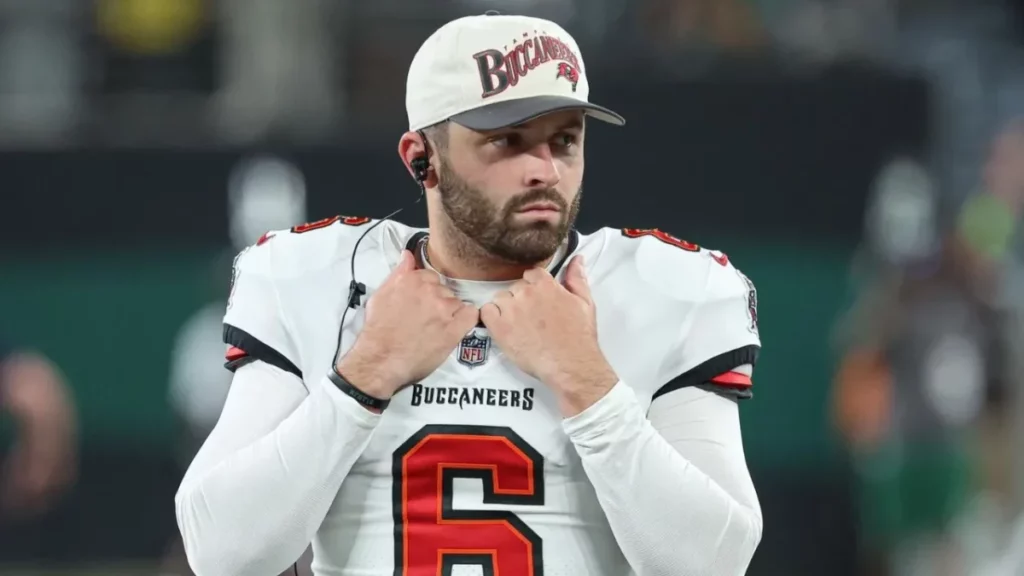 Tom Brady is the man who wherever he went made his name and fans. Now fans talking about him and want him back in the squad.
Legendary quarterback Tom Brady is a seven-time Super Bowl champion and he achieved this with the Patriots and Tampa Bay Buccaneers.
Quarterback Baker Mayfield is now the replacement for Brady and it seems all eyes are on him. What Brady has done is not easy but fans always want their favorite team to win.
Baker Mayfield is trying to change the environment and feelings around the team after the departure of Brady. Baker Mayfield is the man who is tasked to replace Brady and it seems he is taking the issue.
As the matches are approaching, he is trying to bring a lot of positive changes to the proceedings.
"The key pieces that were a huge part of that Super Bowl run, and their success recently, they're all still here," Mayfield said.
"It's a different hunger because, unfortunately, the narrative is that Tom's gone and we suck.
"That's fortunate for us, because that makes our guys have a different type of motivation they might have not had recently. It puts them into a different level of competition and trying to prove that our locker room is more than capable of keeping that success."
Tampa Bay Buccaneers are heading towards their first match of the regular season on Sunday against the Minnesota Vikings.
Also read: Meet the model who made Lions QB Jared Goff Crazy
Maybe the team does not Tom Brady but still Bucs has skilled and talented players.
Devin White, Antoine Winfield Jr., and Shaquil Barrett are still on the team and are enough to fight the Vikings.