Cam Newton surprised the NFL world through his savage reply.
Free agent Cam Newton is no longer associated with the NFL, but he is still in the limelight. After appearing in many Podcasts, the former Carolina Panthers quarterback launched his own show in which he has also been seen playing video games on a regular basis.
Recently in a Podcasts show, Cam had a funny moment with a fan who attempted to underestimate his status as an NFL player. After a fan made fun of Newton for not having any Super Bowl rings, the former Carolina Panthers quarterback was prepared with the perfect comeback.
However, he gave a savage reply, "None… but we don't got the same bank account."
ROASTED 😳😳😳

A fan: How many rings you got? We got the same amount.

Former #NFL MVP Cam Newton responded: NONE BUT WE DON'T GOT THE SAME BANK ACCOUNT.

(Via @ComplexSports) pic.twitter.com/AGZ6J5yP4a

— MLFootball (@_MLFootball) July 24, 2023
The young fan was silenced by Cam Newton's statement, and the 2015 NFL MVP added insult to injury by dancing in front of him.
Newton had a successful career and gained a lot of fans with his spectacular kind of play, despite the fact that he is no longer playing for an NFL team. As a result, a fan shouldn't make fun of him for performing poorly in the NFL.
Must read: Gisele Bundchen is jealous of Brady's new relationship
When he rejoined the Carolina Panthers in the 2021 season, Cam Newton made his final NFL appearance. Since things didn't go as expected, everyone could see that he would be leaving the NFL soon. Newton has long argued that he deserves to be the starting quarterback, but no team will give it to him.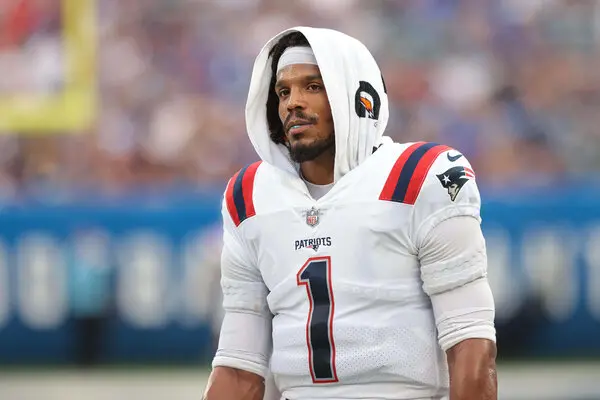 This is caused by a number of things, the most important of which are the injuries the former NFL MVP had over his career. He is no longer a dynamic ball runner, and other quarterbacks could perform the job better than him. Thus, it appears improbable that he will play in the NFL again.
However, things might change during the season, and a team may decide to bring him in as a veteran to mentor their young quarterback.
During his career in the NFL, Newton threw for 32,382 yards and 194 touchdowns and made the Pro Bowl three times in a title of 11 seasons.
Read more: The Giants have signed a new running back to replace Saquon Barkley