Former Commanders quarterback Carson Wentz has a possible spot in the Buccaneers.
The Tampa Bay Buccaneers have two quarterbacks in their training camp, Baker Mayfield and Kyle Trask. There is no chance that the team will add another player to the competition.
According to Cody Benjamin of CBS Sports, the team will add a veteran quarterback Carson Wentz.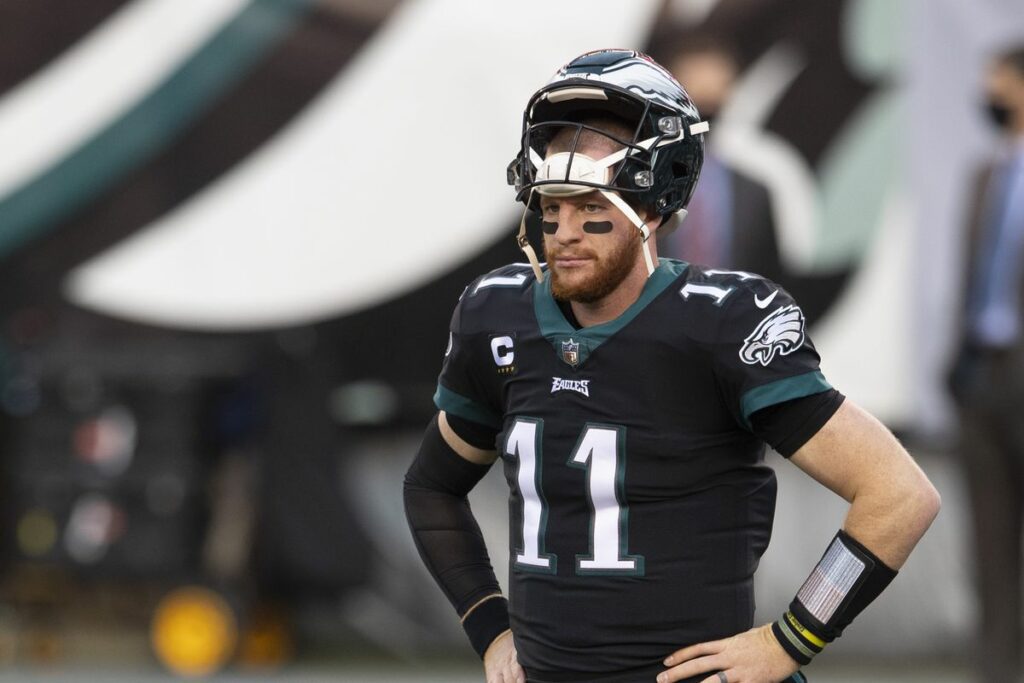 "Trask has previously gotten endorsements from ex-coach Bruce Arians, but Mayfield has been there, done that, even flashing some energy as a street pickup amid the Rams' collapse in 2022," Benjamin wrote on June 29, 2023. "An X-factor might be a late veteran addition such as Carson Wentz, who's been working out in the Tampa area alongside former Bucs coach Jon Gruden."
The former Washington Commanders Carson Wentz just completed his four-year $128 million contract with the team. He was recently released by Washington last February. Wentz was initially drafted as the second overall pick by the Philadelphia Eagles in the 2016 NFL Draft.
As per the Jeremy Fowler of ESPN, Carson Wentz will be selected as the backup quarterback for his new team.
"Updated free agent QB Carson Wentz on @SportsCenter … He's been working out in L.A. in preparation for the season, he's received interest from teams and he might wait longer into the offseason to see what develops," Fowler tweeted on May 14. "But he's open to any role, I'm told (starter or backup)."
Adam Schefter of ESPN said the Buccaneers have mentioned Carson Wentz as a possible trade into the team. It remains to be seen if the team has found their long-term solution for the quarterback. Although Beker Mayfield signed a one-year contract with the team, that means the Buccaneers will be in the for a new quarterback in the next season.
"Free-agent QB Carson Wentz has been spending time in Tampa, throwing and studying film with former NFL head coach Jon Gruden," Schefter tweeted on June 14. "Wentz wants and intends to play this season, and is awaiting the right situation."
Read more: What is Bill Belichick without Tom Brady? Why now failing? Colin Cowherd Blasts