Former college football star Chad Kelly is still throwing touchdowns in a foreign country.
The 29-year-old ex-Ole Miss star quarterback has found new in the Canadian football league after a short and erred career in the NFL. Chad Kelly has restarted his career with the Toronto Argonauts.
Chad Kelly is the Nephew of the Pro Football Hall of Famer and Buffalo Bills' former legendary quarterback Jim Kelly, So he had many challenges living up to the pressure of his family name.
Kelly started playing football in his high school where he stand out as a good high school player in New York which later help him to earn a scholarship to Clemson University. He redshirted in the first season being kicked off the team for detrimental conduct.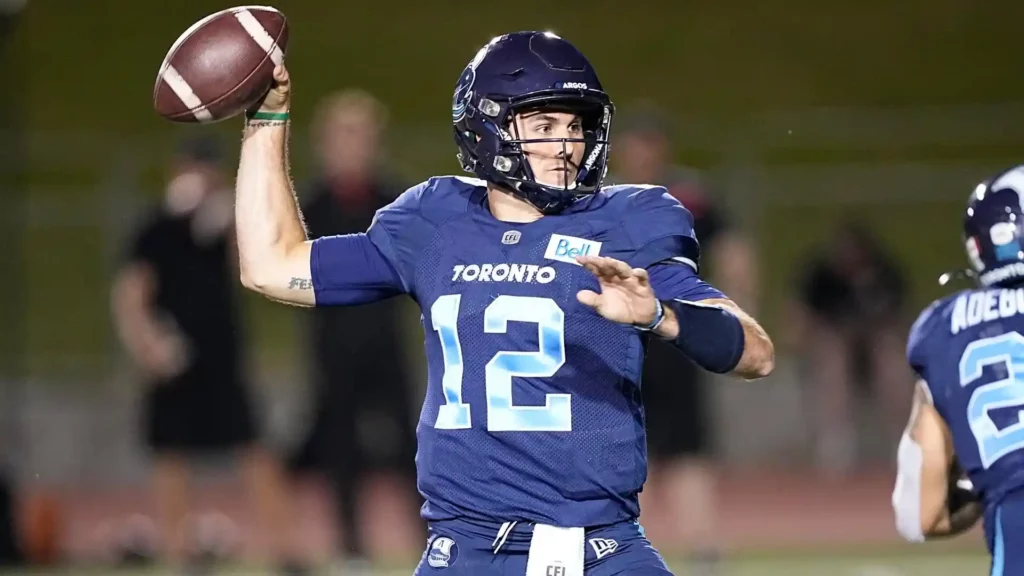 Chad Kelly was a famous star for the Rebels and made history by becoming the first quarterback to beat Alabama, Auburn, and LSU all in the same season.
He was also known as "Mr. Irrelevant" after being drafted by the Denver Broncos with the final pick in the 2017 NFL Draft.
He played a total of two seasons with the Denver and was released after getting arrested for allegedly entering a place of residence after leaving Von Miller's Halloween party.
He further spent his next two seasons moving between the Indianapolis Colts' active and practice squads after pleading guilty to misdemeanor second-degree criminal trespassing.
Kelly only played in one NFL game and won't record any throws. However, he did not give up his football career and joined the Canadian football league after a successful rookie season.
He plays as the starting quarterback for the Toronto Argonauts, a CFL team, and won the job after appearing off the bench last season and leading them to a Cup championship.
This season Kelly is off to a hot start and he spoke about his mindset since the NFL.
He said, "Just staying focused."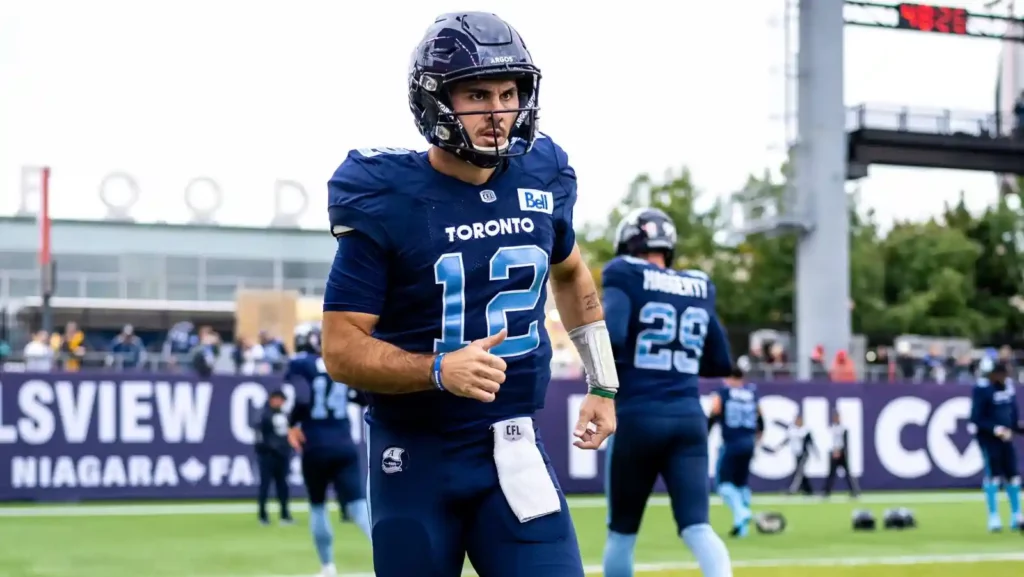 "You eat, sleep, breathe football, things are going to come together, I think the good Lord every single day. I'm in this position."
"I love all my teammates. I love all my coaches, the whole staff. We have a fantastic franchise right here in Toronto."
However, the Argos are in a 3-0 start this season but Kelly still wanted to return to the NFL.
" I think all the things that I've been through have shaped me to become the person I am, the quarterback I am, and the mature person I am today," he recently told ESPN.
He added, "Getting a little taste of one snap in the NFL, it's almost like the biggest tease of all teases, right?"
What did you think about which NFL team Chad Kelly could return?
Read more: Will Levis' NFL Draft makes Gia Duddy an Instagram and TikTok Superstar