On Thursday night, the Browns emerged victorious over the Jets with a score of 21-16 during the Hall of Fame Game, marking the start of the 2023 NFL preseason. The Browns' rookie quarterback, Dorian Thompson-Robinson, spearheaded two touchdown drives in the second half, leading Cleveland to a comeback win.
However, the Browns quarterback Dorian Thompson-Robinson has proven that he has the potential to excel both as a passer and a runner, much like Deshaun Watson. However, during the NFL combine earlier this year, Thompson-Robinson referred to his running ability as something that adds to his overall skillset.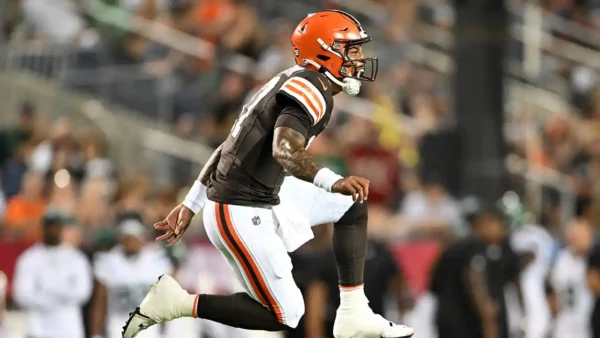 "It's something that's not a premium that I would like to say that is in my game, but it's something that I have in my tool bag," said Thompson-Robinson, who started at UCLA for four-plus seasons. "It's something that I can whip out at any time and be able to create. For me, I love to stay in the pocket. I love to throw on the structure and the timing of the play. When things break down and all that, I will be able to make a play here and there."
Following the game, Jets coach Robert Saleh confirmed that OT Mekhi Becton is doing well. The reason for his limited playing time of only seven snaps was to gradually build up his confidence in playing on his knee. However, the coach also stated that there were no setbacks during the game.
According to Becton, the turf was not suitable for his knee; however, he currently feels fine. He mentioned that he is adapting to a new routine where his knee may hurt on certain days.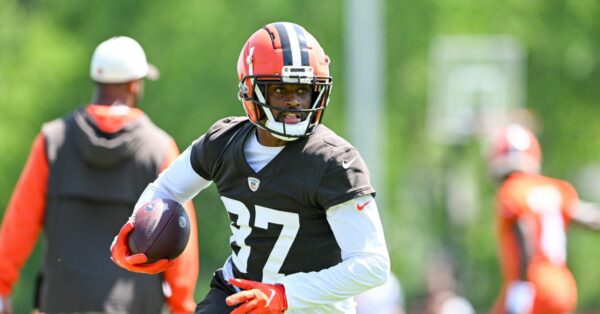 Unfortunately, Daylen Baldwin, a wide receiver for the Cleveland Browns, sustained a hamstring injury in the second quarter of the Pro Football Hall of Fame Game against the New York Jets. As a result, he has been ruled out for the remainder of the game. Baldwin is currently in his second year as a wide receiver for the Browns.
Mary Kay Cabot reported that Baldwin walked into the injury tent on his own after a shaky game. As a second-year wide receiver, Baldwin dropped a deep pass in the first quarter. He's competing for a spot on the roster this season, and a significant injury could ruin his chances of making the team. Baldwin played in only one game last year, where he caught two passes for twenty-five yards in a win against Baltimore.
However, the Browns have ruled out Daylen Baldwin with a hamstring injury. 
Read more: Top 25 Atlanta Falcons: Rebuilding Rosters and Salary Cap Strategy for 2023 NFL Season