Dak Prescott and Ezekiel Elliott's are best friend and trained together

"True friends will always support you and will always be there for you."
This quote exactly matches the case of Dak Prescott and Ezekiel Elliott. Ezekiel is facing some hard times but Prescott seems supporting him as much as possible. He doesn't forget him even though he is not with the team.
Dallas Cowboys star quarterback Dak Prescott is currently engaged in the training session with former teammate Ezekiel Elliott. He expressed his appreciation for the running back's current state and noted that he appears to be in excellent condition.
According to Dallas Cowboys Morning News, Prescott is utilizing the free time during the summer very well along with Elliot and other members of the Cowboys. They're all working out together at Prescott's residence.
"That's my best friend," Prescott said.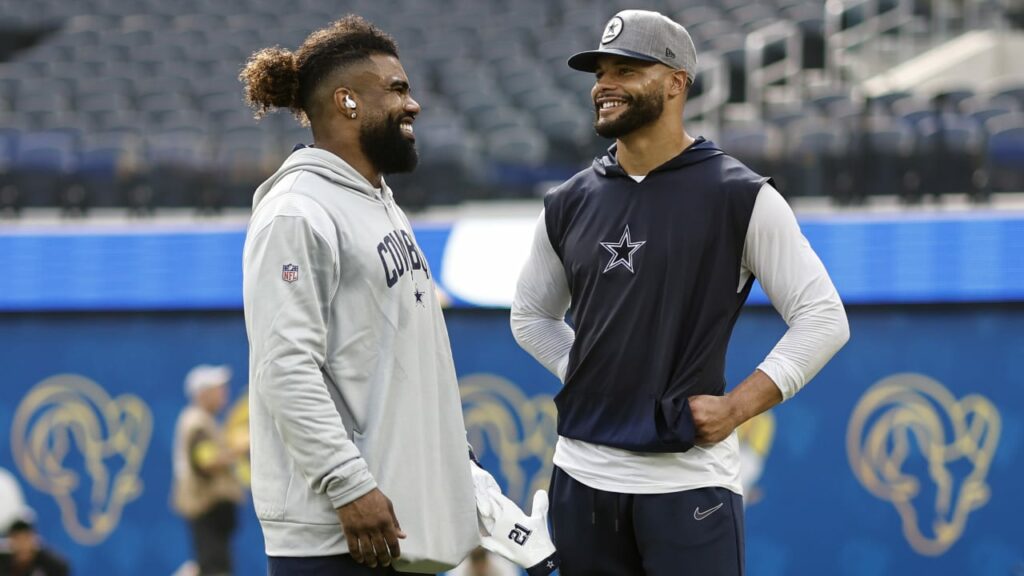 "We'll continue to work, continue to push each other. He looks great. I'm excited for whatever opportunity he has coming up, and I'm always his biggest fan."
During the covid-19 pandemic, everybody was facing different problems. The team facilities were closed for all the members. During that time, Prescott took the initiative and installed a 55-yard synthetic turf practice field at his house.
This space became known as "the Dakyard" and was used by Cowboys players. This provided a convenient location for their training sessions.
As per reports, the main reason for Elliott's departure from the Cowboys was due to the emergence of Tony Pollard during the offseason. He was a younger, more economical running back who possessed more explosive ability.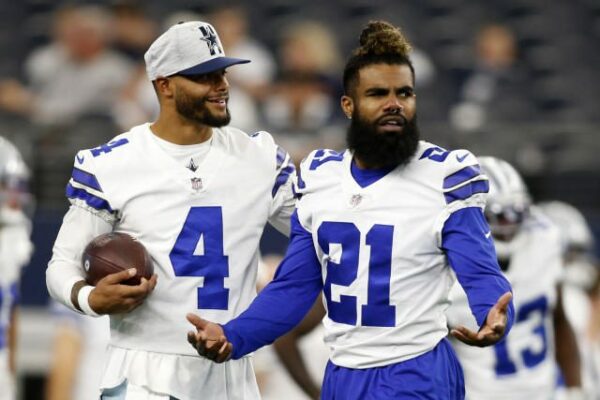 Read more: Aaron Rodgers can't reach Tom Brady Level, Joy Taylor made a shocking statement
Cowboys were not able to provide a significant portion of their resources to a running back as they faced financial constraints which made it challenging for them. And these led to Elliott's release.
Despite all of these circumstances and facts, Prescott stands by him and has publicly expressed his desire to have Elliott rejoin the team.
So far, interest in him on the free-agent market has been limited, raising the prospect of a potential reunion with the Cowboys.