Damar Hamlin Reveals Something very special

Damar Hamlin is one of the NFL stars whose case is rarer. Damar Hamlin played the first game after his Cardiac arrest last year. It was the best moment for him, he was again in the field. The last year's news about Damar Hamlin was one of the most scary news in the NFL world.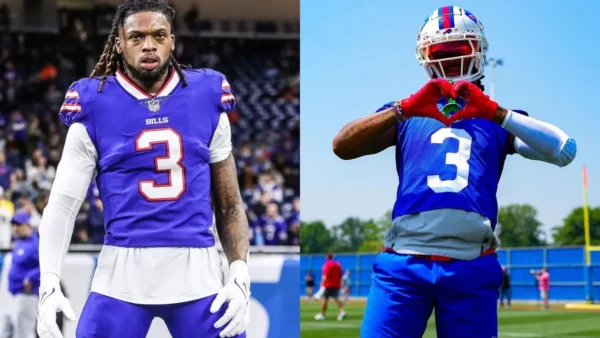 Damar Hamlin landed in the hospital last year in a week 17 game during the match against Cincinnati Bengals at Paycor Stadium. Thankfully, he regained consciousness on the field and was taken to the nearest hospital for care.
Buffalo Bills safety Damar Hamlin returned to the field just in one year. He recovered and doing well. But he is still taking care of everything. Damar Hamlin is part of a very small list of athletes who have had heart problems and continue to play the sport they love.
Damar returned to the field for the first time after the cardiac arrest in the preseason game this year against Indianapolis Colts. They won the match 32-19.
Although, Damar played only a few minutes in the game but performed well and was looking good. However, the most important moment for him was when he stepped on the field for the first time and the whole crowd applauded him.
Later, Damar Hamlin revealed a very special thing about the hospital visit. He said that Stefon Diggs was the first to visit him in the hospital.
"My brother was the first one to come see me at my lowest.. love you forever 14."
Kyler Murray shocked fans with his pregame outfit, fans shocked, know here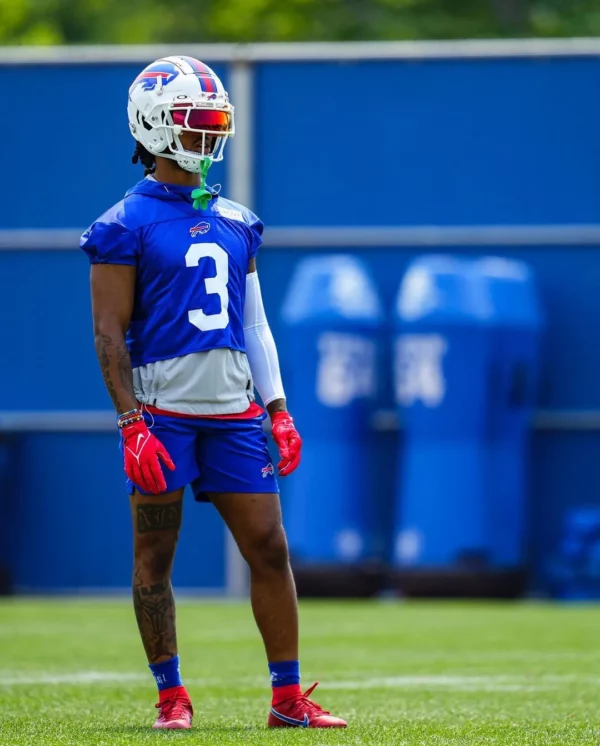 After the match his reaction was amazing.
He said, "It was fun, it was super fun, it was a great experience, just another milestone and a step up to just getting back to myself as far as the football space. Just chopping this tree down as much as I can, one step at a time. When you step in between those lines, you're putting yourself at risk by hesitating and reserving yourself."
He further said, "So, I made the choice that I wanted to play, it wasn't anybody else's choice but mine, so making that choice, I know what comes with it. So when you see my cleats laced up and my helmet and shoulder pads on, I'm going to go with no hesitation. Because you can't play this game like that, you'll put yourself at more risk if you hesitate. I'm out there just not thinking twice, just playing my game how I was taught to play since I was my little brother's age."
Hope, Damar Hamlin do best in the rest of the season.