Damar Hamlin shocked the NFL world when he suffered a cardiac arrest on the field on January 2.
The Buffalo Bills safety, Damar Hamlin thanked all the people who have played a role to save his life.
On Wednesday, Damar Hamlin got emotional during his speech on the stage of ESPY Awards, where he honored all the people who helped save his life after his season-ending brutal injury in a January game.
Hamlin explains his story in a video, saying, "I didn't wake up that morning in January thinking that I would need someone to save my life that day, and I doubt that the staff thought that they had to do what they did either."
This moment. 🫶

Damar Hamlin was moved to tears introducing the Bills training staff who saved his life as they were honored with the Pat Tillman Award for Service at the @ESPYS. pic.twitter.com/uxbo1IcfYF

— Buffalo Bills (@BuffaloBills) July 13, 2023
He added, "What I've taken away from what happened to me six and a half months ago, is that any of us at any given time are capable of doing something that's incredible, in saving a life and living a life in service to others."
Hamlin concludes the video by saying "It's a blessing. It's a responsibility. And it's the very reason why you're hearing my voice right now. Anyone could be a hero. These are mine."
Hamlin started crying as he handed the award to the group. The Buffalo Bills' head athletic trainer, Nate Breske, accepted the award on behalf of the rest of the staff.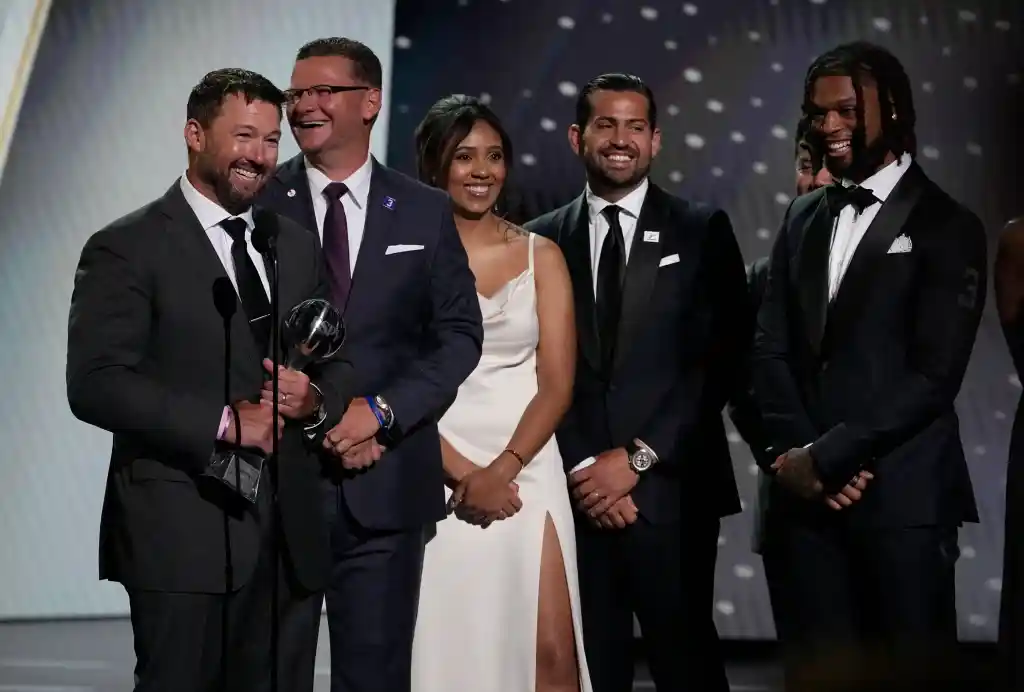 Breske accept the award saying, "I'm humbled and honored to be speaking tonight, representing the Buffalo Bills athletic training staff… By the grace of God and divine intervention, we had the best outcome we could have prayed for."
He added "It was a massive army of specialists who came together on and off the field to do their jobs at night. That team includes the athletic trainers and medical staff, equipment, managers, player, engagement, personnel, mental health clinicians, chaplains, security on-field first responders, paramedics, and the entire medical staff at the University of Cincinnati Medical Center."
At the annual NFL Honours in February, where he also honored the medical teams who helps to revive him.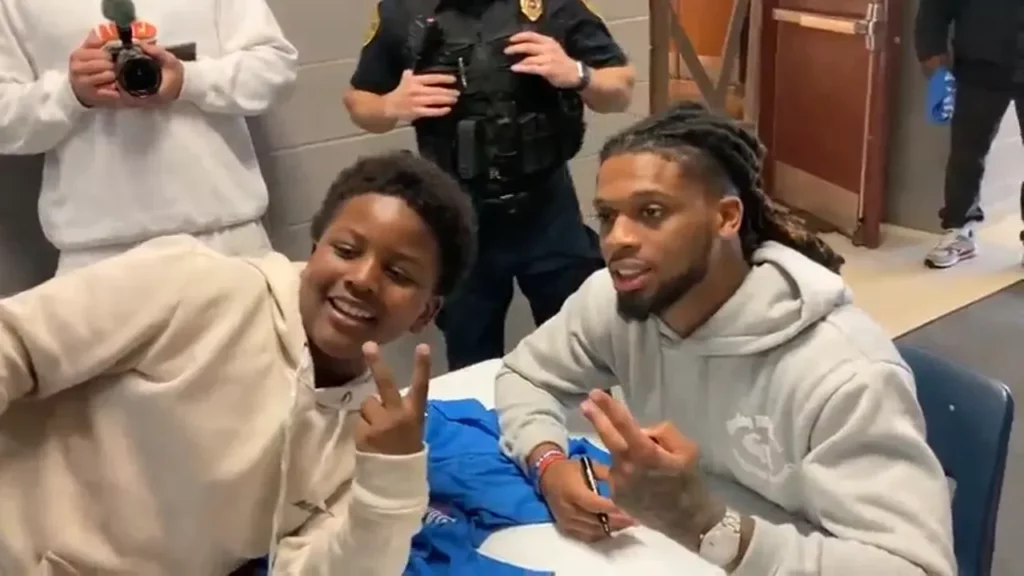 "I want to give a special thank you to everyone on this stage for everything they did for me," Hamlin said at that event. "And thank you to everyone around the world who prayed for me and hoped for me. The journey will continue."
However, Damar Hamlin is all set to play this season. Hope he will do better and make his dream come true.
Read: Shocking News Emerged on Anthony Richardson from Head Coach