Barstool Sports founder Dave Portnoy is already facing backlash on social media following his criticism of Brittany Mahomes for her recent partnership with Kim Kardashian's SKIMS brand. Portnoy voiced his disgust via a tweet and an Instagram post, drawing comparisons to the ongoing dispute between Taylor Swift, Kanye West, and Kim Kardashian.
Portnoy's gripe centers on Brittany Mahomes featuring in an advertisement for SKIMS alongside her husband, Patrick Mahomes, and their children, Sterling Skye and Patrick Bronze III.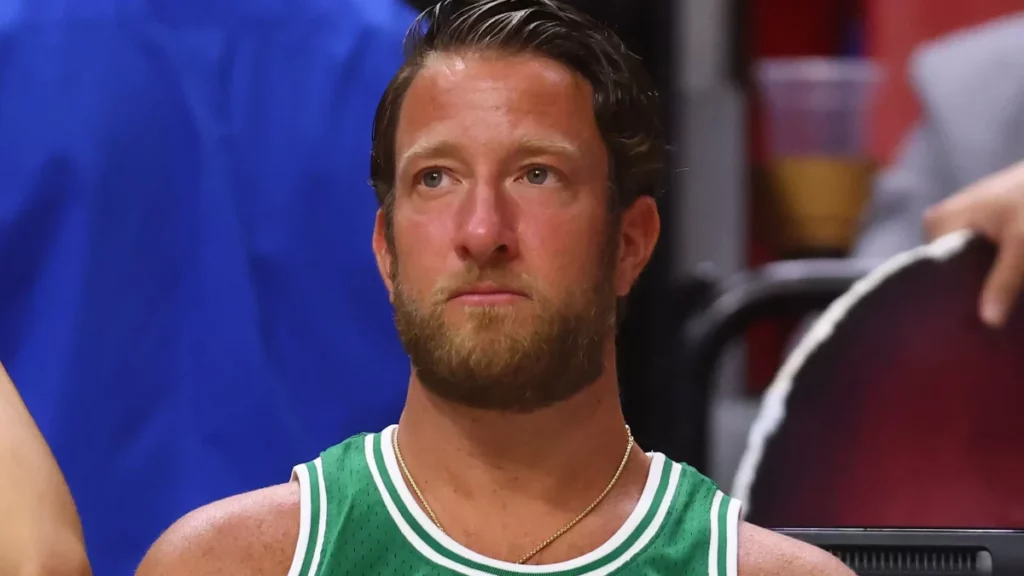 The Barstool Sports founder's social media posts have ignited discussions reminiscent of the Taylor Swift-Kanye West-Kim Kardashian saga, a decade-long drama that has seen its fair share of apologies, controversies, and public spats.
The Taylor Swift-Kanye West feud traces back to the infamous 2009 MTV Video Music Awards, where West interrupted Swift's acceptance speech. The ensuing years were marked by ups and downs, with West apologizing and Swift even presenting him with the Video Vanguard Award in 2015. However, tensions flared up again with the release of West's song "Famous," containing a contentious lyric.
A Social Media Storm Around Brittany Mahomes
Portnoy's critique suggests that Mahomes' association with the SKIMS campaign could rekindle the flames of the Swift-Kardashian-West conflict. On social media, Portnoy stated,
"BRITTANY MAHOLMES (Mahomes) IS TRASH!!! WAY TO STAB TAYLOR RIGHT IN THE BACK AFTER SHE WELCOMED YOU INTO HER WORLD"
"On Instagram, Portnoy wrote:"
"F**k that traitorous piece of s**t Brittany Mahomes"
This criticism comes at a time when Brittany Mahomes has developed a friendship with Taylor Swift. Their connection strengthened as Swift became associated with Travis Kelce, sharing moments at Arrowhead Stadium and attending private parties.
The Swift-Kardashian-West saga involved leaked phone calls, public apologies, and even a controversial music video. Kim Kardashian released snippets of a phone conversation between Wests and Swift, suggesting Swift had prior knowledge of the contentious lyric in "Famous."
Despite the passage of time, the feud has left an indelible mark on pop culture.
Now, as Brittany Mahomes navigates the complex landscape of high-profile collaborations, the reactions from Taylor Swift and others remain uncertain.
The Mahomes-Swift friendship adds an intriguing layer to the narrative, making this latest development in the SKIMS endorsement a topic of discussion beyond just sports and fashion.
Dave Portnoy's comments have caused controversy in a world where social media has evolved into a forum for debates and public viewpoints. As a story develops in real-time, fans of the saga are curious to see how it all works out and whether the drama from the past will return or take a different turn.
As Brittany Mahomes keeps taking chances off the football field, the relationship between athletics, celebrity friendships, and brand endorsements develops into an engaging storyline that appeals to both viewers and fans.