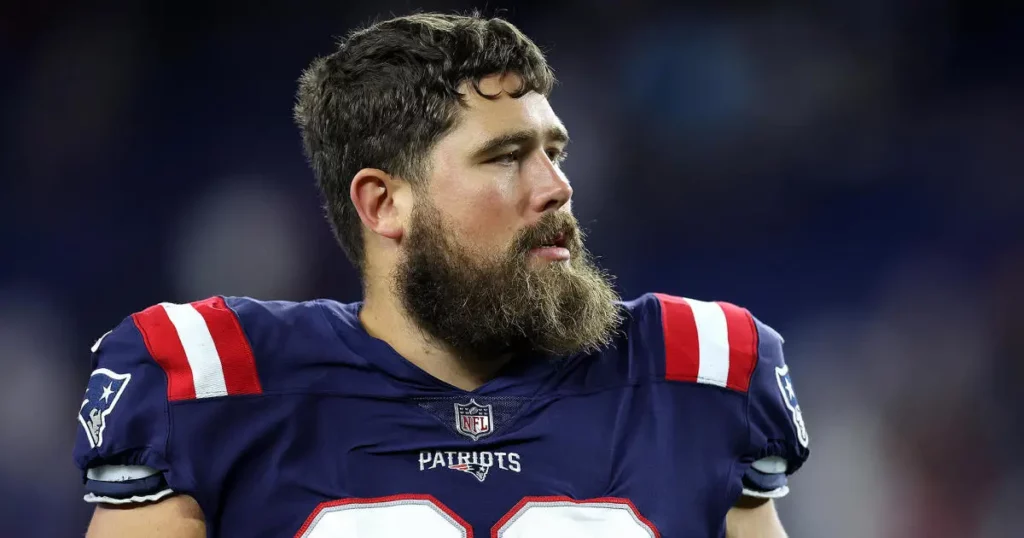 Josh McDaniels, the head coach of the Las Vegas Raiders has unexpectedly resigned from his position due to the unsuccessful campaign. Following the Monday Night Football Raiders loss to the Detroit Lions, team owner Mark Davis took the hard choice to sever ties with MacDaniels.
Even though MacDaniel's time as the head coach of the Raiders did not turn out as planned. He still had the support of a few important people in the New England Patriots organization. Veteran center David Andrews is one of them who won two Super Bowls with the Patriots. Andrews recently discussed his feelings at the news that MacDaniels had been fired.
"I liked the way Josh approached the game. I thought he did a great job helping us and putting us in successful positions. I have a lot of respect for how he coaches and the things he does," said Andrews. "Look, it's just a part of this business, unfortunately. Very few players and coaches, I think, get to walk away on their terms. I saw that with my uncle firsthand. It's a harsh reality of this business."
The remarks made by David Andrews clarified the complex and frequently volatile nature of the NFL coaching business. McDaniels was seen as a popular addition for the Raiders. He had previously been the offensive coordinator for the New England Patriots. But despite the high hopes, the group's performance under his direction was poor, which finally resulted in his firing.
A Personal Touch
Andrews' remarks express the respect and appreciation that a lot of people in the football community still have for McDaniels, even in light of the miserable conclusion. Those who worked with him closely recognized and supported him for his ability to plan and place players for success on the field.
In the highly driven and results-oriented NFL, players and coaches are continuously evaluated. It is a terrible truth that only a chosen few can retire or leave on their terms, as Andrews pointed out. The majority must deal with the unpredictable nature of their destiny, where choices are frequently influenced by the success of the team.
Andrews's reference to his uncle gives his analysis a more intimate feel. It emphasizes how the world of professional football can be both lucrative and mean, even within the same family. Such encounters can act as a moving reminder of the sport's transient nature and the determination required to overcome its obstacles.
While fans and experts have responded to McDaniels' departure from the Raiders in different ways, the key is to remember that the NFL is full of unexpected turns. Like athletes, coaches must continually adjust to shifting conditions and experience both highs and lows in their quest for the highest level of achievement.
McDaniel's career as a coach is far from ending, and in the always-changing world of professional football, this chapter can open up new doors and opportunities.