Justin Herbert is happy to hear that DeAndre Hopkins talks about him.
Right now, Los Angeles Chargers quarterback Justin Herbert is considered one of the brighter young stars in the entire league. There are many players in the NFL who wants to play with him and love to catch passes from him. Although, during his past three seasons of professional career, the quarterback had performed a few record-setting performances on the field.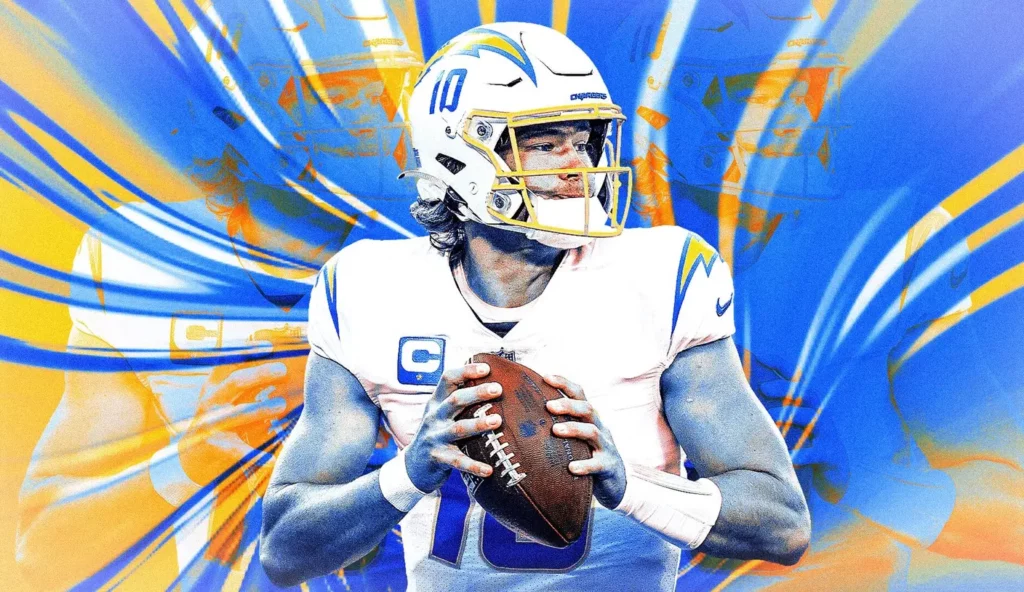 Meanwhile, wide receiver DeAndre Hopkins is one of the players who want to play with him. Hopkins was recently released by the Arizona Cardinals from their roster. Now he is free to pick which team is best fit for him. Before getting his release, he was asked about which quarterback he wanted to play with.
Meanwhile, Justin Herbert is one of the top five quarterbacks that Hopkins mentioned. His first choice is Josh Allen from the Buffalo Bills, then Lamar Jackson of the Baltimore Ravens, Jalen Hurts of the Philadelphia Eagles, and Patrick Mahomes from the Kansas City Chiefs on the list.
DeAndre Hopkins was asked on @IAMATHLETEpod which QBs he'd love to have throwing him the ball. #Bills QB Josh Allen was quickly his first answer.

Jalen Hurts, Patrick Mahomes, Lamar Jackson and Justin Herbert rounded out his top-5.pic.twitter.com/gtepzf9JD4

— Ari Meirov (@MySportsUpdate) May 22, 2023
This list of quarterbacks isn't too surprising because those are the top player in the entire league. As much as Hopkins would like to play with them, the feeling is probably mutual from the quarterback's perspective as well.
The Chargers quarterback Justin Herbert was very happy to hear that Hopkins wants to play with him and it's a great honor for him. He added that the two have met each other this offseason.
"It's really cool for him to say that," Herbert said on Monday. "I think that's really high praise. I've got a lot of respect for him."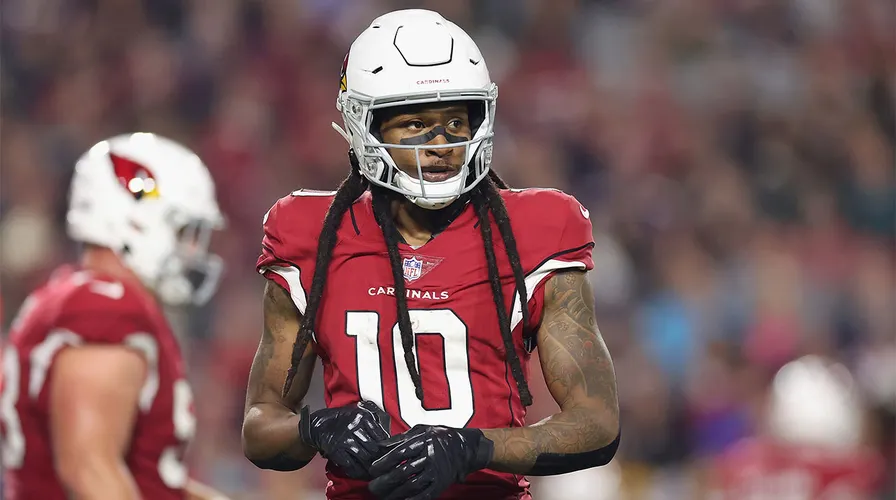 "I think that decision's out of my pay grade," Herbert explained. "That's for the front office to make. He's obviously a very talented, special player. He's had so much success in the league over countless years. I'm excited to watch him wherever he goes."
However, best of luck to Justin Herbert, hope he will take his team to the playoffs this season.
What do you think of Justin Herbert? Let know us in the comment section.
Read more: The hot model and internet sensation "threw herself" at Tom Brady