Will Devon Allen be available for the upcoming training camp?
What could have been a difficult decision for Devon Allen has turned into a question mark. The two-time Olympic hurdler was forced to withdraw from the USATF Championships at Hayward Field in Eugene, Oregon, due to a left calf injury. He collapsed limp as he crossed the finish line in his qualification on July 8, then sat out the 110-meter final on July 9.
Eagles Devon Allen had just finished the USATF Grand Prix in a blistering time of 13.04 seconds. There was speculation that he would be forced to leave the Philadelphia Eagles training camp in order to compete in the World Athletic Championships. Not any longer. Following his surprising scratch, the 28-year-old will not travel to Hungary for the final Olympic warm-up in mid-August.
Allen says he strained his calf while training on June 26 and had to stop everything. He didn't want to risk sustaining a long-term injury that would prevent him from reporting to the Eagles' training camp on time. He addressed the issue briefly on July 8 before withdrawing from Sunday's race.
"Just being a little bit cautious with this, you know, I don't want to ultimately hurt myself seriously," Allen said, via Flo Track. "I got training camp coming up in a few weeks. A lot it is big picture, in terms of my health."
The broader picture is how Allen will feel on July 25 when rookies and veterans report to the NovaCare Complex for training camp.
"Day by day," Allen said of the calf injury. "I got a great team with me and we're going to do a lot to take care of it tonight. I made it through the round, that's all that matters. Keep moving through."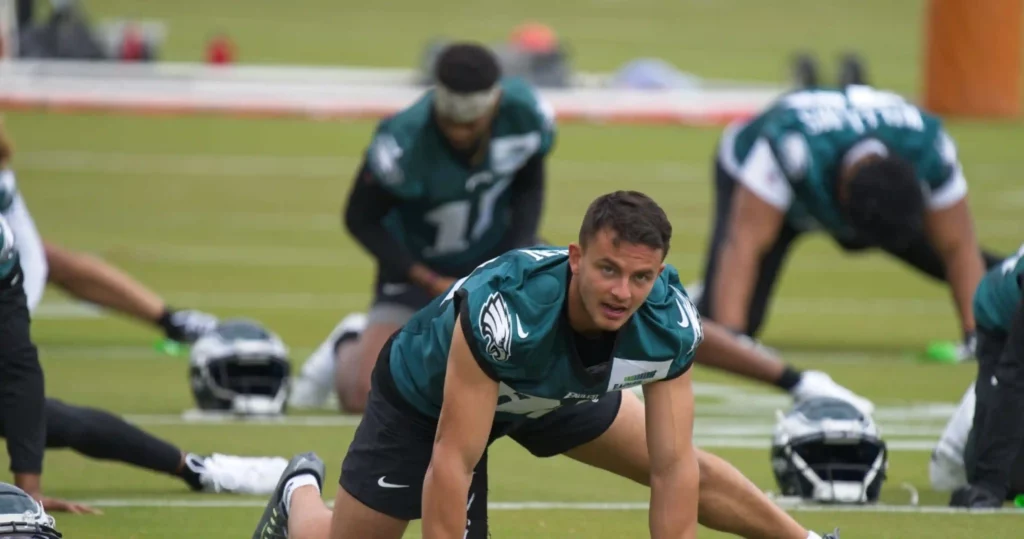 Allen qualified for the 110-meter hurdles in 13.54 seconds, which he described as "not bad." Unfortunately, his injured left calf prevented him from competing in the 110-meter final. Allen was unable to provide a diagnosis when asked if he had sustained a strain or tear.
"I don't know. Just kind of playing it safe, in terms of making sure I don't do anymore if there is an injury," Allen said. "The best thing you can do is be fresh and healthy at a meet like this so that was the goal."
Hope, Devon Allen will recover from his brutal injury soon and join the team.
Read more: Dak Prescott is no longer eligible for a franchise tag