This season, the New Orleans Saints are undergoing significant changes in the hopes of finding success in the post-Drew Brees era. They have brought in veteran Derek Carr to lead the team as quarterback.
The Saints have a shot at making an impact in the NFC South, which is currently considered the weakest division in the NFL. However, their chances of being a dominant offensive team have been hindered by some significant setbacks.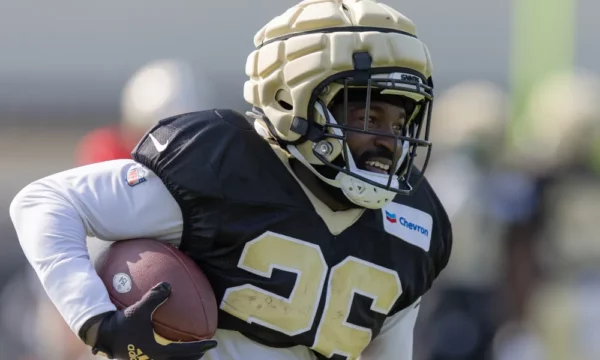 As per ESPN's Adam Schefter, the Saints have unfortunately suffered a loss of running back Eno Benjamin for the entire season due to a torn Achilles.
Must Read: Quarterback Aaron Rodgers will not play in the preseason due to injury
The running back, who is 24 years old, had a difficult year as he moved around the NFL a lot, making three different stops. He had brief periods with the Arizona Cardinals and Houston Texans before finally joining the Saints. Eno Benjamin played in three games for New Orleans.
It's a painful start to the 2023 NFL season for both the player and the team. The Saints' star running back, Alvin Kamara, has been suspended for the first three games, which is disappointing news for New Orleans. This also means that his second season with the Saints is off to a rough start.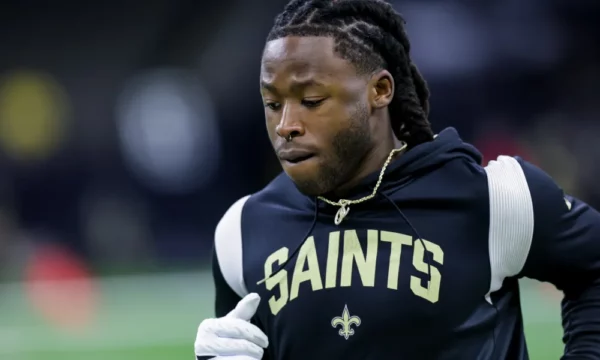 Must Read: Ja'Marr Chase gives an update on quarterback Joe Burrow's injury
It appears that Eno Benjamin had a good chance of competing for carries at the start of the season and gaining recognition for himself. However, that opportunity is no longer available, and the Saints need to plan their next steps.
It remains to be seen whether the Saints will prove themselves with Carr on board, but the absence of Kamara and Eno Benjamin at the beginning of the season will be a setback.
Read more: Green Bay Packers quarterback Jordan Love can't play football