Ezekiel Elliott remains a free agent and it is still a question of which team he will play in the 2023 season.
Cody Benjamin of CBS Sports played matchmaker pairing running back's with uncertain futures to the best potential landing spots. He has Ezekiel Elliott signing a one-year, $5 million new deal with New England to play under legendary head coach Bill Belichick.
"New England has young Rhamondre Stevenson as a potential offensive focal point, but after cutting the injury-riddled James Robinson before he could even make his Patriots debut, they could use proven insurance," Benjamin wrote on June 19, 2023. "Elliott may be past his full-time days, but as a pass blocker and short-term rotational piece, he'd fit right into a typically crowded Bill Belichick backfield."
Although the Patriots have a vacant place at the running back position after releasing veteran James Robinson, Ezekiel Elliott could be the best compliment to Rhamondre Stevenson.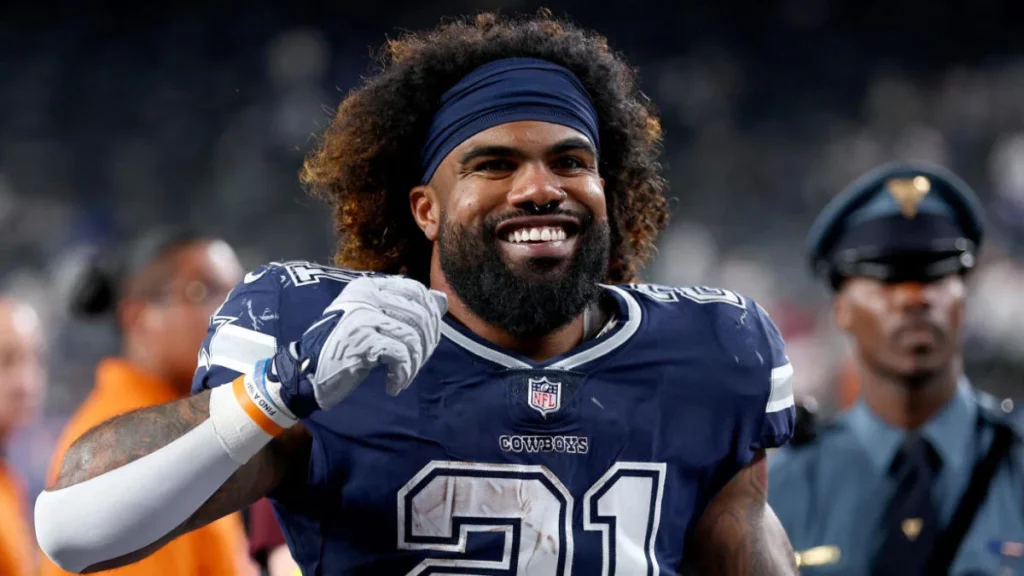 Ezekiel Elliott was released by the Dallas Cowboys in March because of his $90 million contract that was slated to run through 2026. The team always wanted to re-sign him but there are plenty of reasons regarding the genuineness of these public comments.
Read also: Mike Evans' new contract made him the highest-paid receiver in the NFL
"There's an active free agent market relative to some pretty talented people out there," Jones said during a June 5 media session. "We want to keep a close eye on that. I never shut the door, never, relative to the potential to smartly add to our team for this year.
"I emphasize that, for this year. Mainly, I would tell you that 99% of my thinking is about this year. Now, you've got to think about the impact on other years when you make these decisions, so. You name it whether it be Zeke. Whether it be where we are with the guys that we worked out here today."
Ezekiel Elliott belongs to St. Louis is an all-time great Buckeyes player and was an NFL star. He was drafted by the Dallas Cowboys in the 2016 NFL draft.
However, Ezekiel Elliott fans are hoping the veteran running back chooses the right place for the upcoming 2023 season.
What do you think of Ezekiel Elliott? Where he started this season. Let us know in the comments! 
Read more: Gisele Bundchen's ex-lover Tom Brady and Leonardo DiCaprio are becoming friends