Jemele Hill is a big fan of Colin Kaepernick's girlfriend, Nessa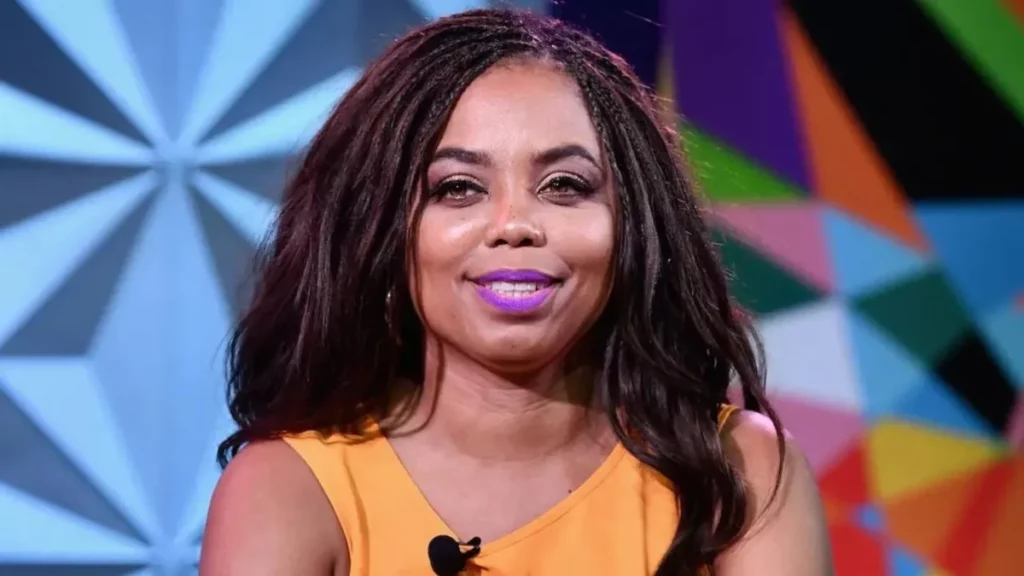 Hairstyle is one of the most important parts of anyone's look. Fans are very excited about the looks of their favorite celebrities and they also try it on themselves.
A unique look makes you different from the crowd. Recently same happened with the former ESPN host Jemele Hill. She showed up with a unique hairstyle among the fans.
Jemele Hill shared some pics of herself standing next to Colin Kaepernick's girlfriend this week on her Instagram. Hill and Colin's girlfriend Nessa Kaepernick are very close friends.
Jemele Hill looks amazing in the blonde hairstyle.
Also read: Josh Allen faced a huge fine of $10,927 just for this reason
"One of my defining life moments is being able to establish a relationship with @nessnitty & @kaepernick7. I appreciate them both so much and am so grateful that @nessnitty and I got a chance to sit down and have such a wide-ranging, affirming conversation. She is such a bright light and spark, and there aren't many women who could stand in the gap the way that this woman consistently does. Appreciate and love you, sis," Hill wrote.
She further wrote in the caption,
"First things first, can you see the unplanned Kaepernick merch we have on!?!
Great conversation with @jemelehill about her remarkable memoir "Uphill" available everywhere. I was on a rollercoaster of emotions reading her memoir and cried a few times.
YES of course we spoke about the NFL blackballing @kaepernick7. Interesting, Jemele and I have never really had a conversation about it in a public space so this was different for me. Believe it or not, true journalism still exists thanks to professionals who have integrity like Jemele who STILL care about actual facts vs clickbait misinformed talking points to go viral…I'll continue my thoughts as I post clips from the interview.
In the meantime, thank you Jemele for your time and YEARS of speaking the truth especially when it's not popular."
Seems Fans loved the hairstyle.
"Hair 😍🔥," one fan wrote.
"Dope🔥🔥," one fan added.
What do you say about her new hairstyle, do comments.