As soon as the NFL 2023 season approaches, all the franchises prepared their team to be the best. The AFC East team, New York Giants also decided which players they will use this season for great output. Following Saquon Barkley's holdout, the has signed another running back in place of a two-time Pro Bowler.
The 2023 NFL season is not going well for the Giants. They are facing a large problem for the upcoming season. After failing in an agreement with star running back Saquon Barkley for a long-term deal, the Giants have now signed a new running back to replace him.
Must Read: Stephen A Smith angry, Said "Are we Dumb?" Fans reacted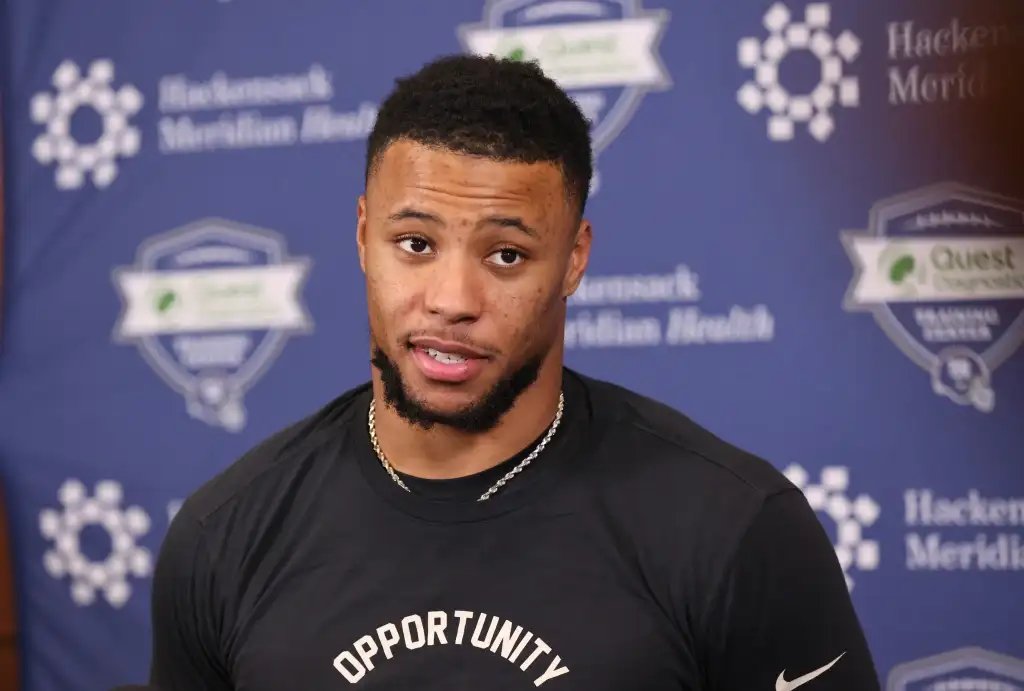 This season, on March 7, 2023, the Giants signed quarterback Danial Jones for a four-year, $160 contract extraction. But this offseason has been not good enough for the Giants. They still had to think about the team's running back Saquon Barkley's situation. Earlier this the Giants placed the Franchise tag on him but Barkley refused to sign it.
Saquon Barkley still has the chance to sign a 1-year deal and play this season for the Giants. But he chooses to out of the NFL for the 2023 season.
Previously the Giants were interested to continue with Saquon Barkley for a few more seasons but they failed to offer him a long-term contract extraction.
Presently, Barkley doesn't show any interest to sign the franchise tag, which if he signed, will pay him $10.09 million this year. But, Barkley wants to show his worth to the team and also made them realize that the Giants made a huge mistake by not signing him a contract extraction.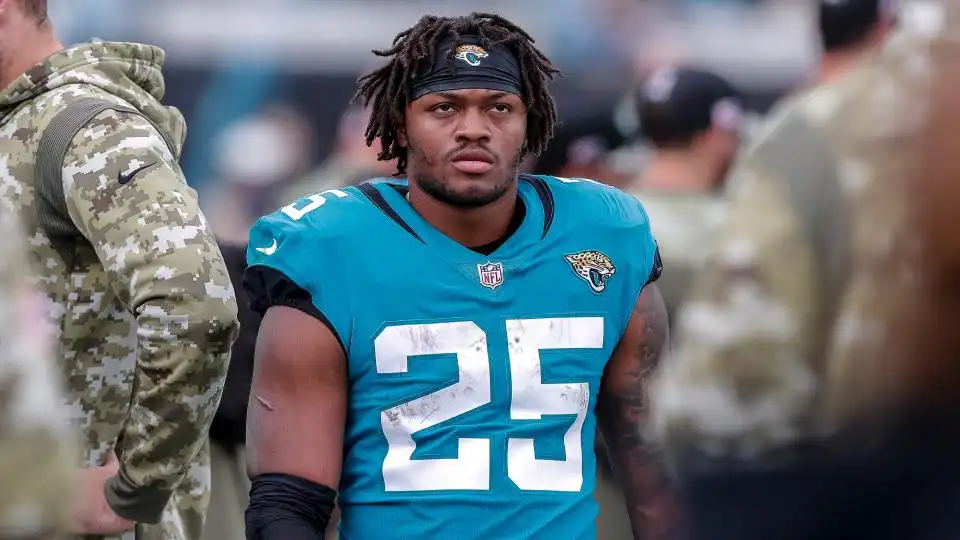 Must read: NFL Players: Barbie vs Oppenheimer
As Barkley decided to sit out during the 2023 season, the Giants have to make a new move to protect themselves and decided to sign a new running back, who might replace him if needed.
The Giants signed former Patriots running back James Robinson on July 21, 2023. The Jacksonville Jaguars signed him as an undrafted free agent in 2020. Last season he had 110 carries for 425 rushing yards and three rushing touchdowns to go along with 11 receptions for 51 receiving yards and two receiving touchdowns.
Read more: Will Raiders quarterback Jimmy Garoppolo play in training camp?