Gisele Bundchen gave a savage reply to rumors

After Michael Rubin's Fourth July party, the dating rumors about legendary quarterback Tom Brady don't seem to stop. The dating rumors that started in May 2023 have grown up a lot after Tom Brady and Kim Kardashian were seen talking to each other. 
The dating rumors started initially when Kim considered buying property in the Bahamas near Brady's vacation home. But the words were denied at that time.
As per reports, Kardashian and Brady seemed to get cozy with each other during the festivities. "Kim and Tom were super flirty with each other at Rubin's party and were seen during the day on the beach together and again dancing at night," the source told the outlet, adding that the NFL player is "exactly [Kim's] type."
"Later in the evening, Kim had some liquid courage and was overheard telling friends she has a crush on Tom," a source told PEOPLE.
"Kim and Tom are friends and have a lot of respect for each other," later Page Six reports said.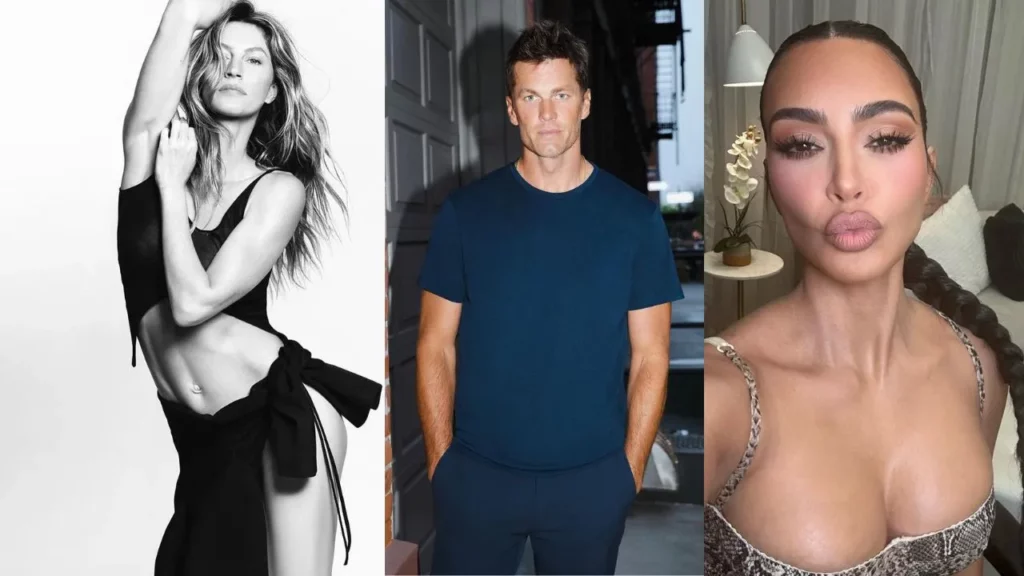 It is not officially confirmed whether Tom Brady and Kim Kardashian are dating or not but rumors don't seem to stop.
Tom Brady's ex-wife and Brazillian Supermodel Gisele Bundchen has replied to the rumors in her own way. Gisele Bundchen appears to be handling the situation in good form. 
Read More: NFL fans called Will Levis' girlfriend Gia Duddy a "Gold Digger"
The legendary supermodel stunned in a tiny black bikini while her ex-husband Tom Brady was enjoying the Fourth July party organized by Fanatics CEO Michael Rubin.
Gisele Bundchen Surfs In Tiny Black Bikini In Costa Rica https://t.co/nzsdp3dM5S

— TMZ (@TMZ) June 30, 2023
Gisele Bundchen was surfing in a tiny black bikini in Costa Rica, looking hot and gorgeous.
Tom Brady and Gisele Bundchen finalized their divorce last year in October. They were married for more than 13 years and share two children together son Benjamin Rein, 13, and daughter Vivian Lake, 10.
Brady also shares a son Jack, 15, from his previous relationship with actress Bridget Mohanyan.
Brady has been linked with a lot of other celebrities in recent times. However, dating rumors about Gisele Bundchen were also swirling. She was linked with her jiu-jitsu instructor, Joaquim Valente. But there was no official confirmation related to the news.