San Francisco 49ers guard Aaron Banks left Tuesday's practice early, causing concern and speculation. However, Offensive line coach and run game coordinator Chris Foerster clarified the situation on Wednesday.
"[He] cramped up," Foerster told reporters. "I think he lost, the day before, he lost 14 pounds, and that was the day it was kind of rainy and misty a little bit. We were getting the remnants of the hurricane or something, whatever we were getting up here. Definitely, though, he lost a lot of weight.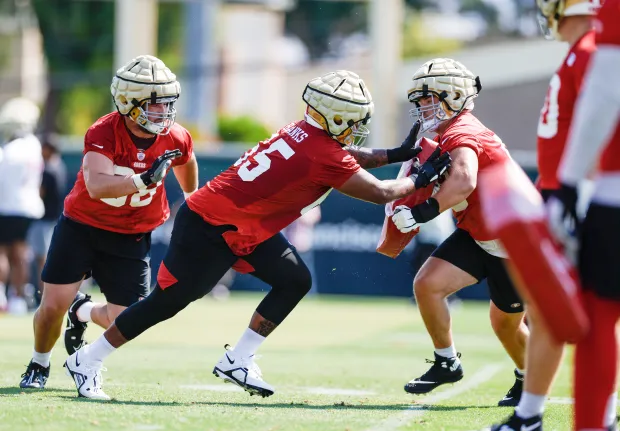 "It doesn't surprise me. It's really hard to replenish all that weight, and the next day, he cramped up mid-practice, which, for Aaron, to make it all the way through camp … We always joke if he'd have got drafted someplace where it was hot, I don't know how he'd have made it. The guy definitely sweats a lot."
San Francisco drafted Banks from Notre Dame in 2021. He played 16 games for the Niners last season and has the highest grade among the team's offensive linemen this preseason (70.2 overall grade), according to Pro Football Focus, despite only playing 12 snaps.
"Aaron Banks has done a really nice job," Foerster said. "Played well in the game on Sunday. He gave up a little bit of pressure on one. I think that the quarterback scrambled to his right. But Aaron has had a really good camp.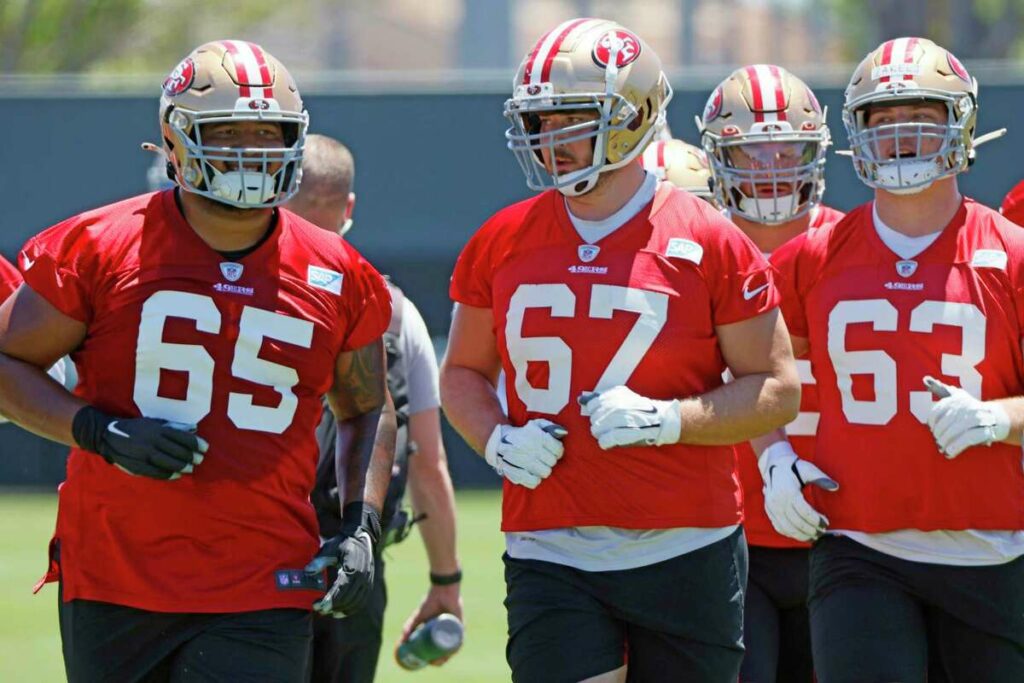 "Aaron's, surprisingly, it's hard to say if he's a little bit better game-day player than a practice player. … He's in great shape. His weight's been consistent now for, gosh, over about a year and a half. The guys in the weight room, and in the nutrition department, have kept him in great shape.
"But yeah, sometimes in practice, he does get a little worn down. And sometimes in practice, it isn't always as clean. But in the games, he's always fresh, and ready to go, and he's had some really good game reps put in there. And so I'm really happy with his performance this camp and in the preseason so far."
Caleb Williams, the expected No.1 pick of 2024 will skip the draft, Fans shocked
Make sure you bookmark NFL Exclusive for the latest NFL news, daily updates, and many more things!