Taylor Swift has become a good friend of Mahomes family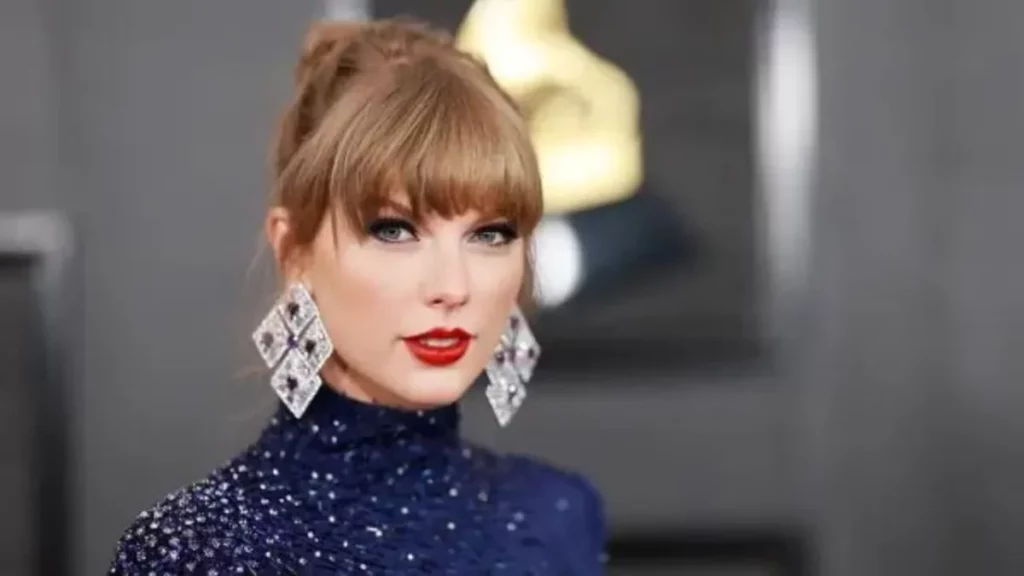 Taylor Swift seems a permanent fan of the Kansas City Chiefs. She has also made a lot of new fans after joining the Kansas City armies.
Taylor Swift comes to most of the Chiefs games and supports her newly made boyfriend Travis Kelce. She also became friends with Patrick Mahomes family and his wife Brittany Mahomes.
Recently, Patrick Mahomes's mom Randi Mahomes shared photos of her daughter Mia with legendary musician Taylor Swift.
Swift attended the recent match of the Kansas City Chiefs against the Chargers and cheered for the Chiefs and Travis Kelce alongside the Mahomes family.
The Chiefs defeated the Chargers 31-17. This was one of the best performances of Travis this year. It looks like Travis's performance gets automatically boosted by double when Taylor is present in the match. She is a lucky charm for him.
After the match, Patrick Mahomes's mom shared a photo of her daughter along with Taylor on her Instagram. She added the commentary on Instagram Stories.
"I love how sweet Taylor was to my girl," Randi Mahomes wrote.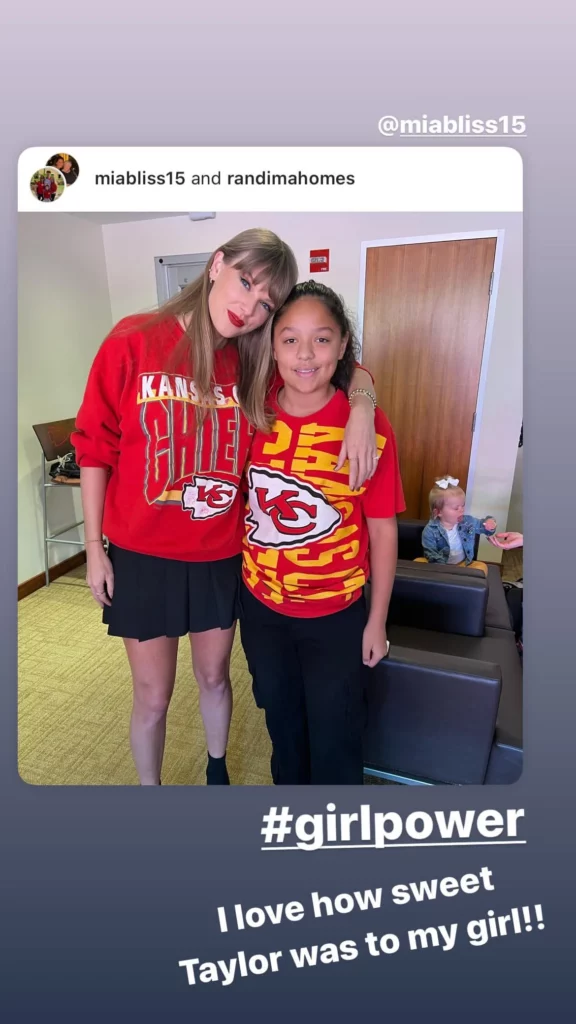 Taylor has millions of fans and she is a big heart girl.
Swift cheered and celebrated the Chiefs game with Patrick's wife Brittany Mahomes. Patrick Mahomes led the Chargers with 424 passing yards and four touchdowns.
The two-time MVP Patrick, quickly and consistently reached his top target, passing with Kelce 12 times for 179 yards and a touchdown.
This season, the Chiefs have done some incredible things. They have won six consecutive games after being without Kelce and Chris Jones against the Detroit Lions in Week 1.
Looks like Taylor's presence has created some big motivations.
After the game, Kelce and Swift took some photos with their teammate Mecole Hardman and his girlfriend. In one of the pics, Taylor Swift is seen kissing Travis Kelce.
Also read: Why Olivia Culpo is desperate to get pregnant with this NFL star?
The photo of Taylor Swift kissing Travis Kelce has set fire on the Internet. The photo went viral and people immediately started to react to it.
"This upload just broke the internet," one fan wrote.
"Girl do you know what you just did by posting this?? 😭 i love you ❤️," one fan added.
"Now this is iconic 😢🔥🙌," one fan added.
"Awwwww Taylor swift say that's her man now 😂😂😂😂😂😂," one fan added.