Antonio Brown blamed Tom Brady for his Career Downfall?

Antonio Brown the former NFL quarterback always been in controversy. He has been charged with many controversies.
Tom Brady and Antonio Brown were together from their game days when Antonio left Oakland Raiders to join New England Patriots. Their friendship was till their games in Tampa Bay Buccaneers and a super bowl victory.
Antonio Brown left the game midway and that was one of the biggest controversies.
Since then the friendship ended and Brown raised many controversies about Brady, even interfering in his personal life.
He recently blamed Tom Brady and Tampa Bay Buccaneers for his career collapse. He opens up on his infamous slump, blaming them for his career decline. Recently, In Miami Dolphins' wide receiver Tyreek Hills' 'It Needed to be Said,' podcast he opens up about many things.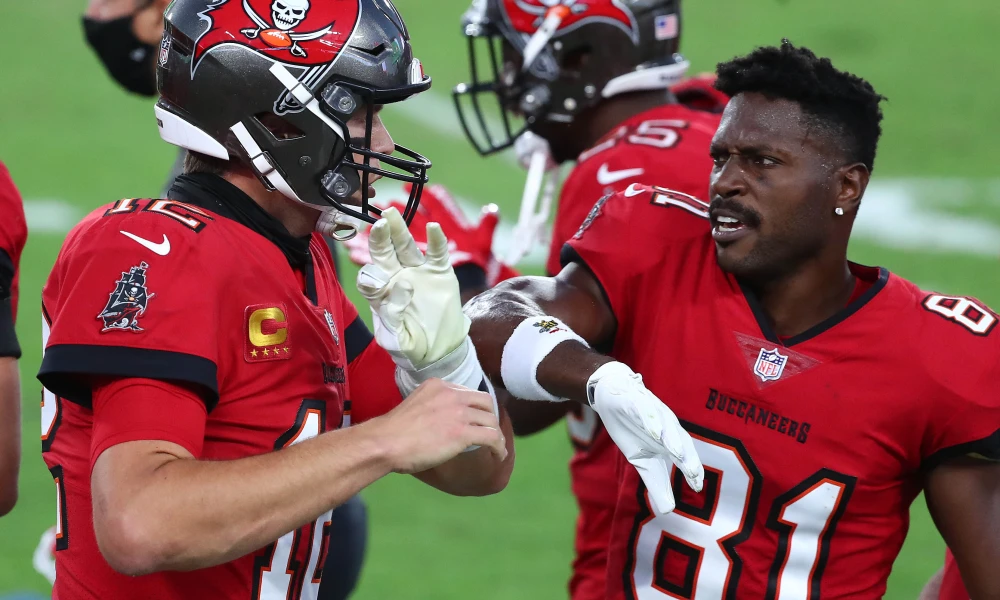 In a no-holds-barred conversation, Brown spoke openly about the circumstances surrounding the incident and expressed his resentment towards his former teammate.
During the podcast, Brown does not hesitate to claim that Brady thinks he is a "narcissist". He refers several times in the podcast to his game against the New York Jets, where he believes he should not have played due to his poor condition.
Brown said: "I asked the team to sit me out, but Tom and the management convinced me otherwise, promising significant involvement." He recalls Brady's persuasive words, saying: "Tom called me and said, 'Yo, this week, man, the Jets, man, they're sweet. I'm gonna hit you with like 10 to 12 [passes].' You know me, that's all I need to hear."
Update: Antonio Brown opens up about what led to the end of his NFL career.

What caused the meltdown in the #Jets game pic.twitter.com/uaNVF6I9a3

(🎥 @cheetah_podcast with @cheetah)

— Dov Kleiman (@NFL_DovKleiman) June 23, 2023
Brown is dismayed when he learns that Brady's trainer has refused to work with him because of his cooperation with the Buccaneers' medical staff. He felt disappointed and was feeling mistreated. Brown said in frustration, "They're treating me like I'm a little dog."
Later in the podcast, Brown went on to elaborate and show his frustration. He told how he felt cheated during the game.
Read More: Is Tom Brady Dating 20-year-old star gymnast Olivia Dunne?
Antonio Brown claims Bucs treated him 'like a dog', gives more details about why he ran off field vs. Jets. #Steelers #NFL https://t.co/ZSLyp5ZmEp pic.twitter.com/IzTjMhsPiV

— Blitzburgh (@Blitz_Burgh) June 24, 2023
The main breaking point for Brown is when he feels he is not getting the passes Brady promised him.
Despite being targeted five times before leaving in the middle of the game, he declared in anger: "You don't want to throw me the ball and you're making me look crazy. Well, I'm crazy! F- all you m—-, I'm out of here."
Antonio Brown explained why he really walked off the field mid-game last Januaryhttps://t.co/cv46GJmf7V

— Buccaneers Nation (@BucsNationCP) June 24, 2023
Growing frustrated and feeling betrayed, Brown left the match that day in anger, even getting into a heated argument with head coach Bruce Arians along the way. Brown was immediately traded out to the Buccaneers thereafter, which became an endpoint for his career.