Troy Aikman has been dating Haley since June.
Famous anchor and analyst Troy Aikman's girlfriend Haley Clark has been making a lot of headlines recently. She is on the headline due to unfortunate reasons.
Model Haley Clark was accused of stealing worth $ 4,000 from Nordstrom in 2017. She was brutally trolled and hated very much online.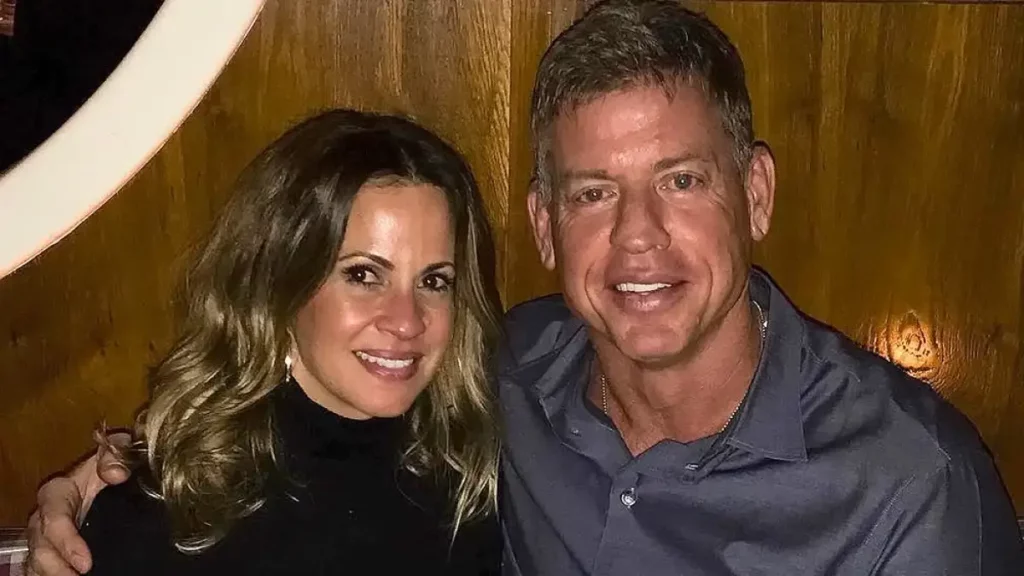 According to Daily Mail, Haley stole approximately $4,000 worth of products from Nordstrom in 2017. And the shocking thing is that she used to be the sales director at Trunk Club, a company owned by Nordstrom.
"Plaintiff allowed her friends and relatives to make purchases using her Nordstrom employee discount in direct violation of Nordstrom policy," the department store said.
Troy Aikman's girlfriend Haley Clark faced profound consequences at her workplace due to employee discount abuse, leading to her being fired and banned from all Nordstrom-owned locations for two years.
Also Read: NFL Fans React to Troy Aikman's Comments About Giants Fans
In 2018, Clark filed a lawsuit against Nordstrom claiming that all allegations against her were false. She had to face a lot. Eventually, her case was settled a year later in 2019.
Currently, Haley Clark is dating Troy Aikman, and as per her LinkedIn, she currently works as a senior director of sales for Q Clothier. Troy Aikman and Haley Clark started dating in June 2023.
They have been seen a lot of times together enjoying vacations and parties. Recently, they shared photos from their vacation in Capri.