Ja'Marr Chase's dad reveals which team he really wanted his son drafted over the Bengals.
Ja'Marr Chase is one of the best wide receivers in the NFL during this time. He is a great addition to the team Cincinnati Bengals by the NFL draft but it wasn't the main destination that his dad wanted to end up.
On Father's Day weekend, his father Jimmy reveals his favorite team that he wanted to draft his son. On the Bengals Booth Podcast, Jimmy Chase with Joe Burrow's father whose name is also Jimmy talks about his team.
During the interview, Ja'Marr Chase's father confirmed that he initially wanted his son to get drafted by the Miami Dolphins.
"I was like, 'I don't know anything about Cincinnati and they're not that good right now. So, why don't we just go to South Beach, right?' I could just go sit on the beach and watch Ja'Marr on the team, right?" Ja'Marr Chase father admitted.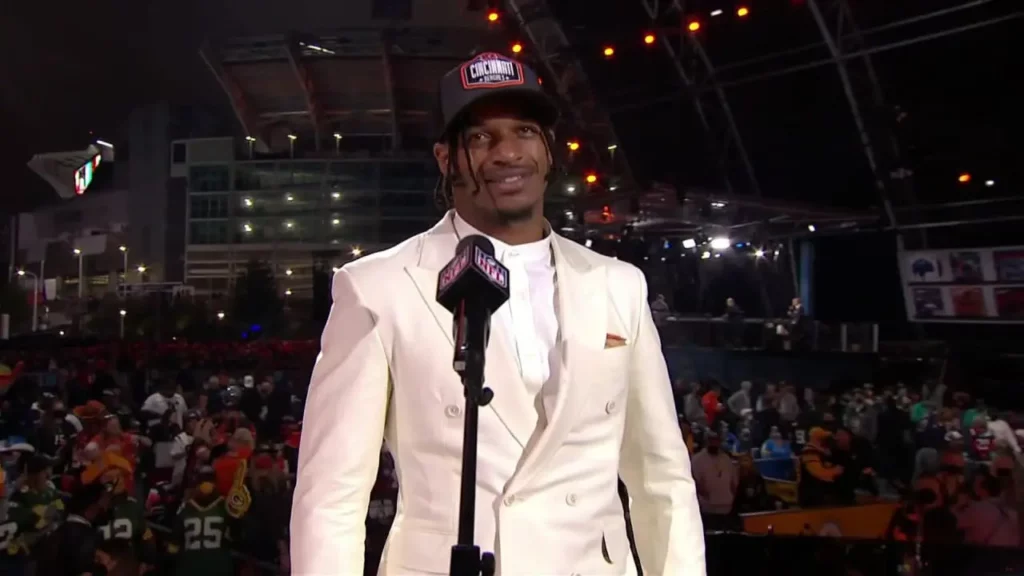 Ja'Marr Chase was drafted by the Bengals with the No. 5 overall pick in the 2021 NFL Draft. Where the Miami Dolphins selected Jaylen Waddle at that time.
"I said, 'I like Joe and everything, but, Cincinnati, Ja'Marr? I don't know about all that," Chase's father joked.
After drafting by the Bengals, he recorded 1,455 receiving yards along with 81 receptions and 13 touchdowns in his rookie year. He followed with 87 catches for 1.046 yards and nine touchdowns in the last season.
Although, last season Jaylen Waddle finished with 75 receptions for 1,356 yards and eight touchdowns while leading the league in yards per catch. That came after he broke the NFL's rookie record for receptions and franchise rookie record for yards in the 2021 season.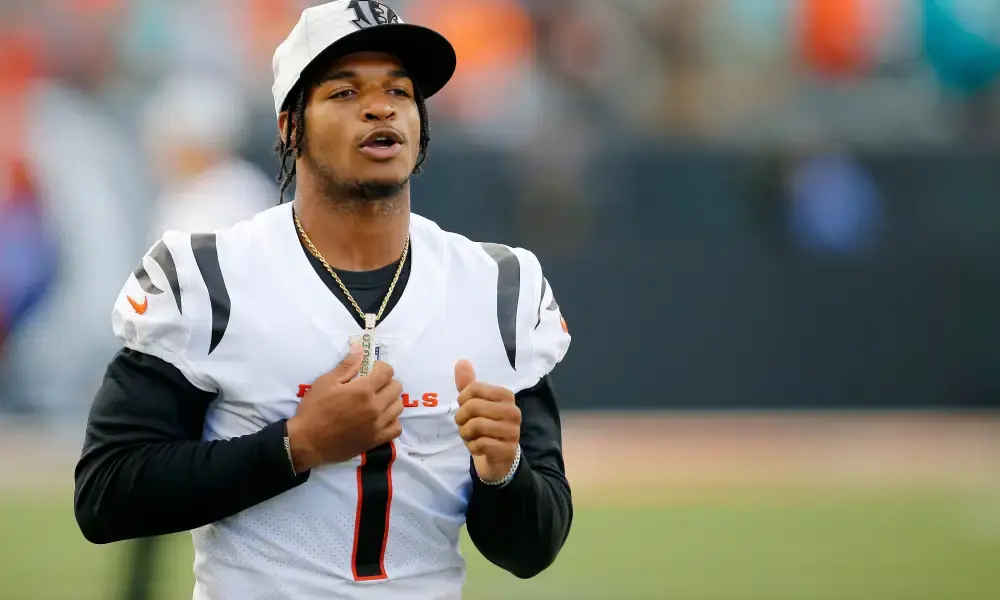 Meanwhile, the Cincinnati Bengals have had way more success in the playoffs as they have been to back-to-back AFC championship games and one Super Bowl appearance.
While the Miami Dolphins were in the playoffs this past season but they lost to the Bills.
Read more: Kareem Hunt breaks silence on return to the Cleveland Browns