Aaron Rodgers was not part of the Jets' Hall of Fame game defeat against the Cleveland Browns, and there seems to be a reason why he was not included.
Jets head coach Robert Saleh, as reported by ESPN's Rich Cimini, revealed that Rodgers recently sustained a painful injury. The Jets are taking every measure to ensure his readiness for the upcoming season.
According to Saleh, Aaron Rodgers had his little toe stepped on, but he is anticipated to recover without any issues.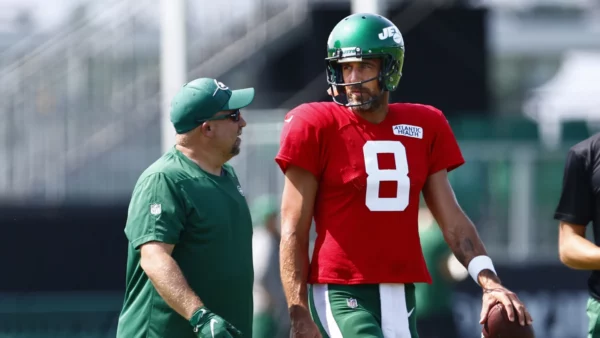 According to a previous statement from Saleh, Aaron Rodgers wasn't supposed to make an appearance in the preseason. Therefore, fans can be assured that their quarterback is doing well.
Saleh gave an update on the health status of two players – Garrett Wilson, the wide receiver, and Duane Brown, the offensive lineman. Wilson had an ankle injury but is anticipated to come back on Tuesday just in time for the joint practices with the Carolina Panthers.
Duane Brown, who was put on the PUP list due to a shoulder injury, won't be practicing for another two weeks.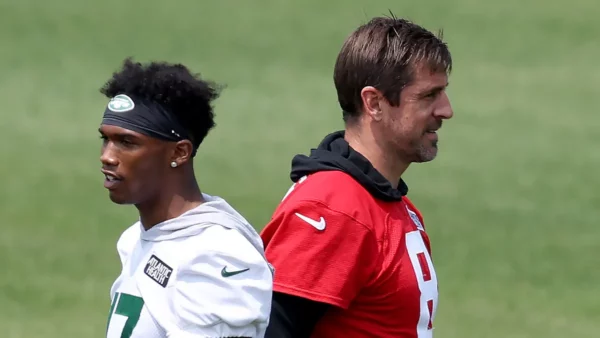 This Saturday, the Jets are set to play against the Panthers in Charlotte. Although fans may have the opportunity to witness the No. 1 overall pick Bryce Young in action, they will not get to see Rodgers take the field.
At present, Aaron Rodgers appears to be doing fine. However, he may caution certain individuals at the Jets facility to be careful after experiencing a toe injury.
Read more: Ja'Marr Chase gives an update on quarterback Joe Burrow's injury