Quarterback Jimmy Garoppolo will not appear in training camp due to foot surgery.
The Las Vegas Raiders still can't seem to see their new starting quarterback Jimmy Garoppolo on the field yet. He was signed by the team back in March 2023, but The Athletic reported on May 25 that the quarterback actually had to have foot surgery, keeping him away from participating in team activities.
However, there are some questions about his accessibility but the Raiders don't think it's going to be a big issue. From 1998 to 2007, Michael Lombardi was the team's senior personnel executive. Since then his son Mick Lombardi is now the Raiders' offensive coordinator, he knows a lot about how the team thinks. Lombardi showed up on the June 23 episode of the "Pat McAfee Show" and released some data on Garoppolo's status with the group at this moment.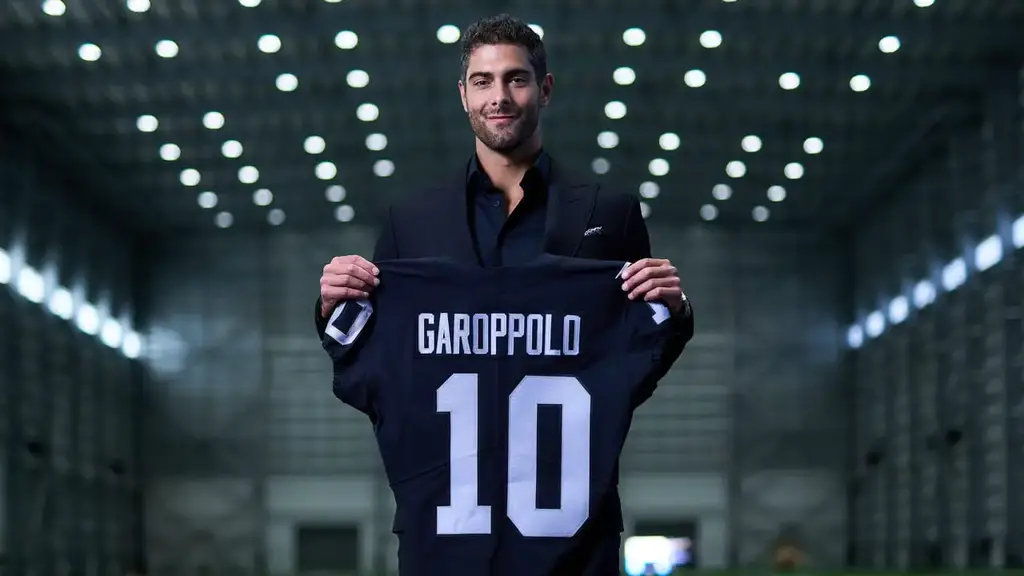 "They knew he would be ready for training camp, but he wasn't going to be in the offseason program. This was decided back in April and so, therefore, they deferred the signing bonus until he can pass the physical, which he will and I think he's on track to do that," Lombardi said of Garoppolo.
Must Read: Another Veteran player Kevin Huber leaves the Cincinnati Bengals
"I think he's been instrumental in their team in the offseason in terms of building the camaraderie, Jimmy G has a unique ability to get people to follow him, he is really well-liked, and that his teammates like him, you could see it in San Francisco."
While there's been a great deal of discussion about Jimmy Garoppolo's physical issue status, the Raiders have resisted the urge to panic about the circumstance. If he couldn't play, the team has Brian Hoyer as the replacement, who hasn't won a starting game since 2016. If Garoppolo is unable to participate, this could be a major problem.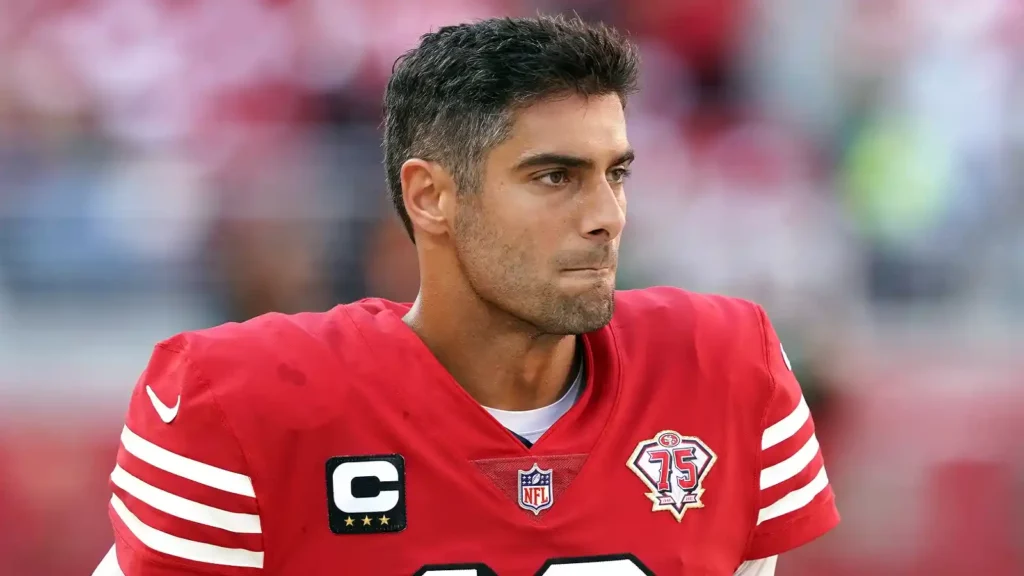 The Raiders haven't even entertained the idea of the quarterback missing in significant time.
"I have no anxiety," head coach Josh McDaniels told the media in a June 1 press conference. "You guys may have anxiety. I have no anxiety. I'm not going to put a timeline or a day on anything."
Head coach Josh McDaniels might not have tension about Jimmy Garoppolo however fans aren't as quiet with regards to their number one groups. Since the quarterback has not yet participated in practice with his teammates, the offense may be a little behind schedule by training camp. But it's fell like Garoppolo won't be out for much longer.
What do you think? Will Jimmy Garoppolo appear in the first week of the 2023 season? Let us know in the comment section below!
Must read: Another Veteran player Kevin Huber leaves the Cincinnati Bengals