Will any team give the amount that JJ Watt wants for his return to the NFL?
Former legendary defensive end JJ Watt appears to be happy in retirement after spending the last 12 years sacking offensive linemen and taking opposing quarterbacks down the field.
And while it's looking less likely with each passing day that Watt will consider returning to the NFL in a full-time capacity next season, the former Texans and Cardinals pass rusher revealed this week that there is one situation where he would consider a return to football.
JJ Watt said, If a team wants to pay him $20 million dollars for a one-game deal, Watt is there – no questions asked.
"If they want to throw out $20 million for one game, I'll show up, no problem," Watt said. "I'll suit it up for one game, $20 million."
Watt says his training this summer is preparing him to look good on the beach, not just preparing him to go up against some of the best linemen in the league.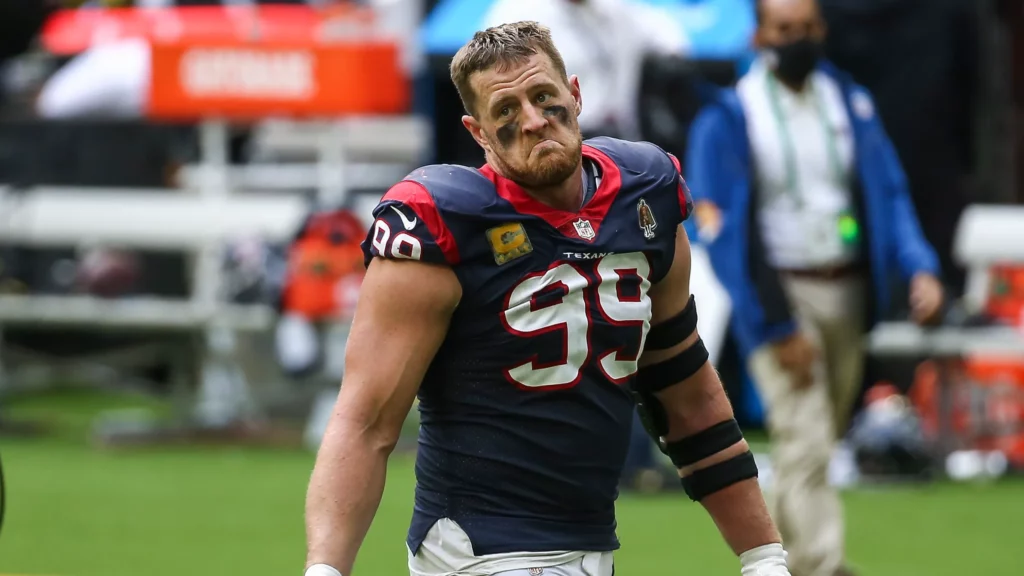 "I am not training to play NFL football," Watt shared. "So you can call all you want… I'm doing vanity workouts, I'm doing workouts to look good at the beach. I'm not gonna go bull-rush Trent Williams right now."
Watt, 34, isn't likely to receive that one-game, $20 million dollar deal anytime soon.
What do you think of this situation? Will any team pay him the amount he wanted? Let us know in the comment center!
Read more: Who is Tom Brady Dating now? Name revealed