Fans criticized Will Levis for his brutal performance during OTAs.
In American football, there is more attention paid to the quarterback position than the others on the field. It is because a Quarterback plays a major role in the game.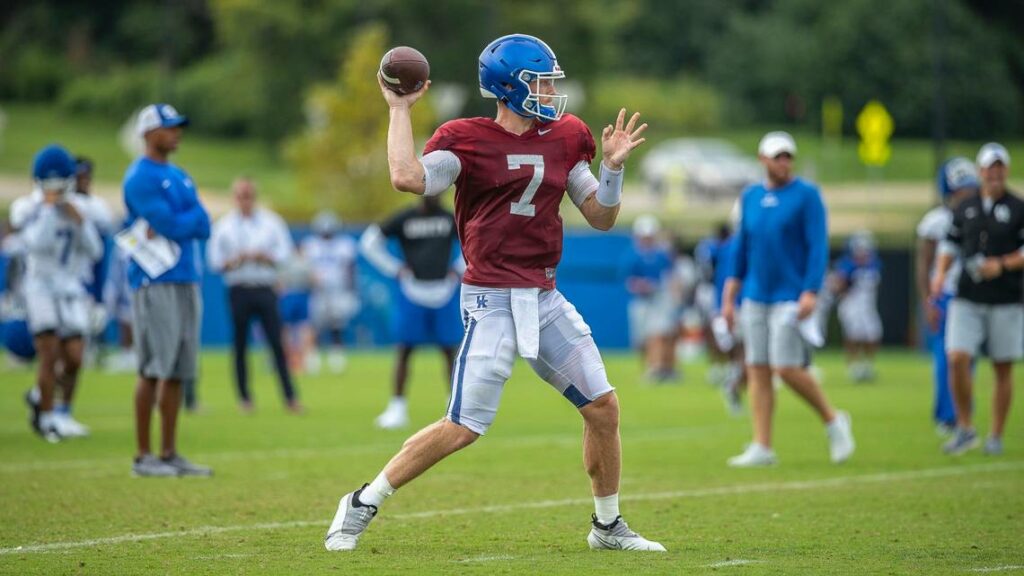 Tennessee Titans rookie quarterback Will Levis didn't perform well during the first week of Organized Team Activities with his new team. He is like a lot of rookies who fail to impress the team at first but later grow up like a fire. Recently he also suffered a surprising fall from a first-round draft prospect to the 33rd overall pick at the top of the second round.
Will Levis had an underwhelming day at #Titans OTAs:

Inaccurate throws, bad decision throwing into double coverage, dropped a snap under center pic.twitter.com/25VDVojfWh

— AtoZ Sports Nashville (@AtoZSports) May 31, 2023
Read what Levis said about his performance:
According to ESPN, Levis said "I know I have more opportunities tomorrow and the next day, so I'm not going to beat myself up,"
He added, "High standards is the name of the game. It's not to beat yourself up. It's to motivate you to go out there and perform to the best of your ability."
But J.J. Watt took to Twitter and defends rookie quarterback, Will Levis from criticism.
"Rookie has a rough practice in first week of OTA's"

No shit. It's called being a rookie.

Let these guys develop, let them grow, let them get some NFL coaching.

Everyone has bad practices. I'm not saying they're gonna turn into an All-Pro. Just maybe don't crush 'em day one. pic.twitter.com/LiyAbPtf8N

— JJ Watt (@JJWatt) June 1, 2023
"Rookie has a rough practice in his first week of OTAs.' Yeah, that's called being a rookie. It's called the first week of OTAs," Watt said in a video.
"I understand, this is a business. We're paid millions of dollars, and you expect greatness right out of the gate out of every single guy, and you're going to say, 'Suck it up and deal with it.' But let's let guys develop," Watt added.
However, Titans fans agree with J.J. Watt's thoughts and hope he is right. But if Levis will unable to boost his performance before the 2023 NFL season, he will face even more criticism from the team's fanbase.
Read more: NFL world shocked by DeAndre Hopkins Free Agent move