What did Joe Burrow say about Chiefs star quarterback Patrick Mahomes?
The Cincinnati Bengals and the Kansas City Chiefs have formed a new NFL rivalry. Joe Burrow is currently making a challenge to Patrick Mahomes and Travis Kelce ahead of the 2023 NFL season.
Joe Burrow is doing his best to defend the Cincinnati Bengals' honor. There have been numerous issues between his team and the Kansas City Chiefs this offseason, so the quarterback has had enough and decided to deliver a threat to Patrick Mahomes and Travis Kelce.
Joe Burrow was selected first overall by the Cincinnati Bengals in the 2020 NFL Draft. Since then, he has overseen a high-powered offense that has come close to winning Super Bowl LVI.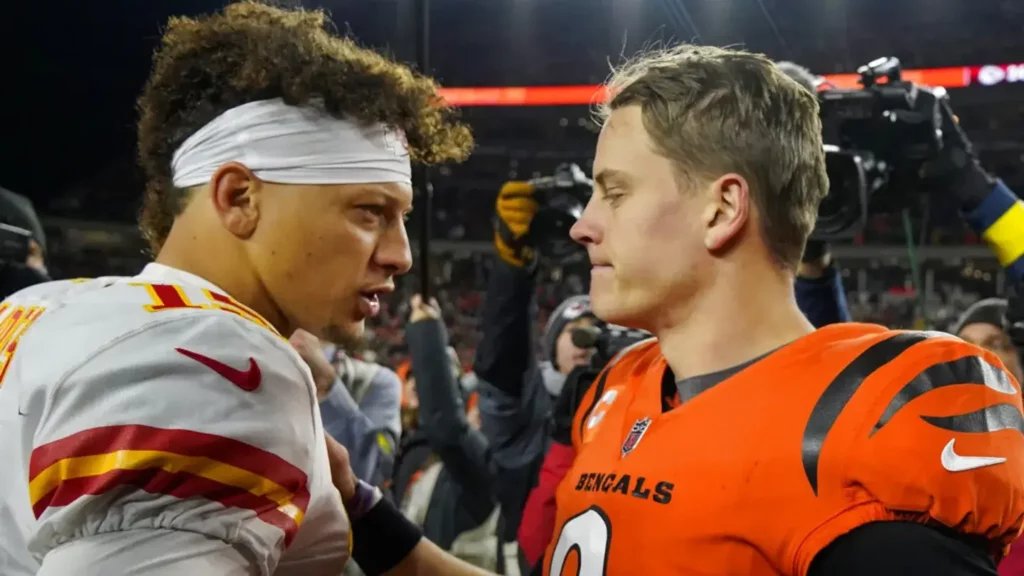 Patrick Mahomes, on the other hand, certainly transformed everything for the Chiefs. The quarterback has won two Super Bowls with Kansas City alongside Travis Kelce, and it appears that he will not stop there.
A few years ago, Cincinnati and Kansas City knew how to pick quarterbacks. Joe Burrow joined the league in 2020, while Patrick Mahomes joined in 2017, and the two have already developed a new rivalry in the league.
Must Read: A rookie player revealed the truth about DJ Moore
Joe Burrow has played against the Chiefs four times in his career, including two playoff games. The quarterback is 3-1 against Kansas City, but that loss was more heartbreaking because it came in last year's AFC Championship, with a trip to Super Bowl LVII on the line.
Bengals supporters heated the rivalry before that game. They started making fun of the AFC West team since they were sure Burrow would beat Mahomes once more. However, Kansas City won the game, and the Chiefs took revenge on everyone who had made jokes about them.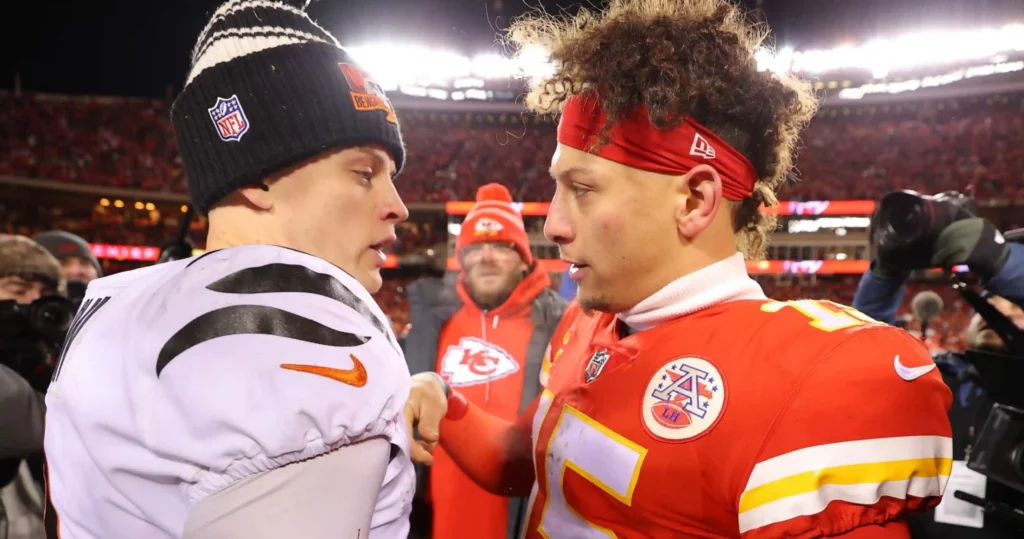 With the daring response, "Pat who?" Bengals wide receiver Ja'Marr Chase made a bold claim about Burrow, describing him as the most talented quarterback in the league. Taking note of these statements, Mahomes tweeted them out along with a photo of his second Super Bowl ring.
Burrow has now entered the battle by threatening Mahomes and Kelce. "The best part is that it's all settled on the field." So, we'll see them in December," the 26-year-old remarked in an interview with Complex Sports' Kameron Hay.
However, In December, Burrow will once again face the Chiefs when the Cincinnati Bengals meet Kansas City at Arrowhead Stadium on New Year's Eve. It will surely be a thrilling game that stokes the fires of this new NFL rivalry.
Who will win the next game against Joe Burrow and Patrick Mahomes? Tell us in the comment section below!