Jordan Love reveals conversations with Aaron Rodgers since the Packers trade.
They were set up as rivals when the Green Bay Packers drafted Jordan Love and Aaron Rodgers. Although using a high draft pick on a quarterback caused a rift in Rodgers' relationship with the Packers, he liked Love during their time together.
As Jordan Love prepares to take Rodgers' spot as the Packers' starter, Rodgers had plenty of good things to say about him. It's a huge endorsement that instills hope within Green Bay as their former franchise cornerstone moves on to the New York Jets.
Jordan Love was forced into an awkward situation but in the end, it wasn't so bad. He enjoyed Rodgers' company over the past two seasons, according to Matt Verderame of Sports Illustrated. The two quarterbacks bonded over Game of Thrones and Love learned firsthand the importance of consistency.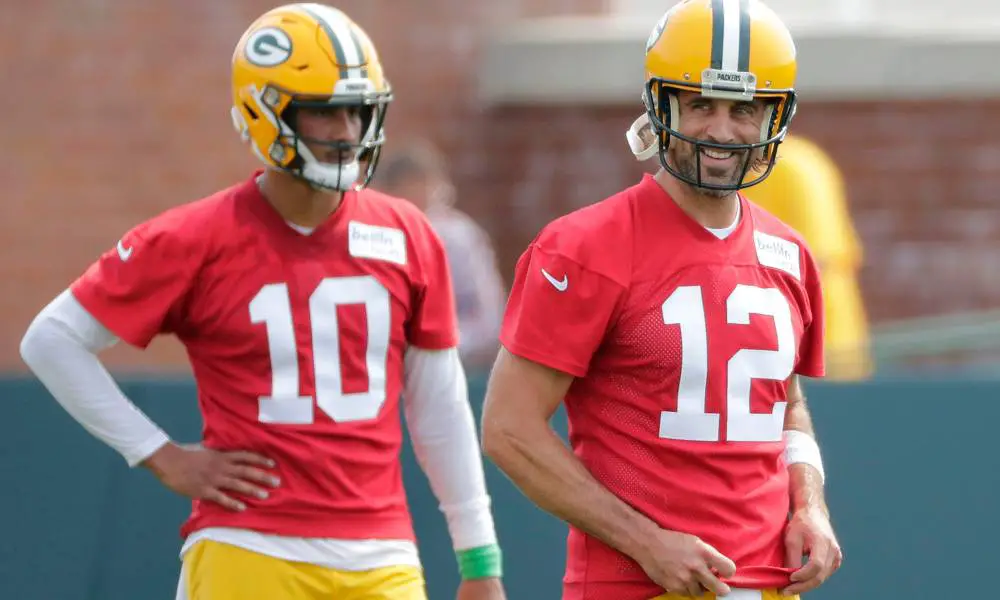 "We've talked since the trade happened," Love said, via Sports Illustrated. "He's a busy man, so we're not talking all the time, but it was a good conversation, both wishing each other luck. I think it was important, for us to stay in contact, staying together. He let me know if I ever need anything, he's there for me, his phone is open, I can ask. But pretty much wished each other luck going forward."
The Packers opted to draft a replacement for Rodgers while he was still one of the better quarterbacks in football, resulting in a trade impasse after Rodgers made the decision. Love got two years to learn under Rodgers and get some NFL experience here and there. Green Bay's roster isn't spectacular, putting a lot of responsibility on him in his first year as a full-time starter.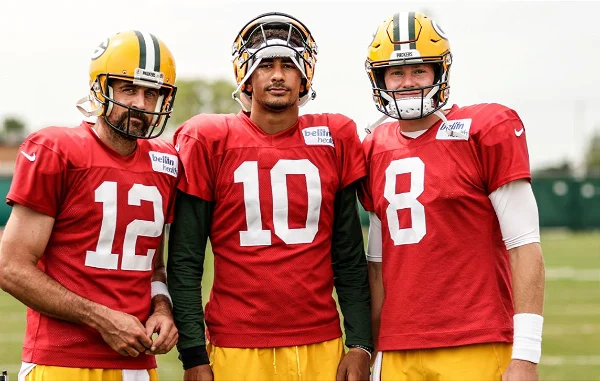 Although there is much work to be done, Love and the Packers are feeling good about the 2023 season. The playoffs may not be in reach but it will take time for both him and the team to grow. Rodgers is backing the rebuild as he looks to push the Jets to advance into the postseason.
Aaron Rodgers and Jordan Love will always be connected with each other and fortunately seem to have a pretty solid relationship. The faces of the Packers' past and present/future have reciprocal respect for each other.
Read more: Isaiah Rodgers Expected to receive season-long Suspensions