The Buffalo Bills have been hit by the injury bug during Monday's practice, with quarterback Josh Allen and offensive lineman Dion Dawkins both sustaining injuries and having to leave the session.
It appears that Allen has no reason to be concerned. Witnesses report that he left with the head athletic trainer, Nate Breske, but returned to the field in under 20 minutes.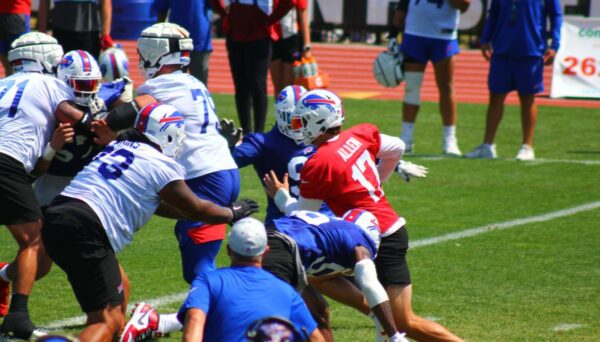 Regarding Dawkins, it's reported that he had to leave due to a hand injury and didn't come back. Although he didn't participate in practice after the injury, he was present on the sidelines and was seen wearing a brace. Based on reports, it seems that the injury is not severe.
Josh Allen has faced injuries before in training camp. On Tuesday, the quarterback limped after a play in the 11-on-11 drills. Some reporters suggested that he may have been kicked during the play, which caused the limp.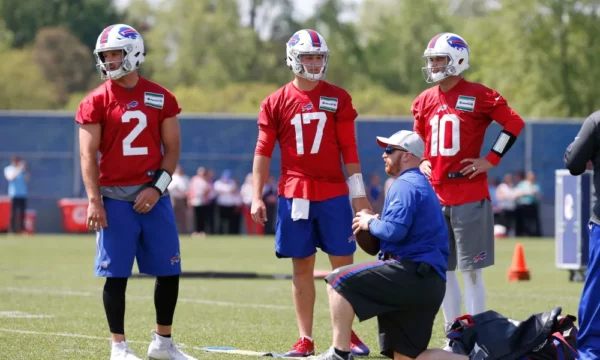 It's worrisome that Allen may be injured, even if it's a minor issue. However, the situation could be even more concerning if his offensive line also experiences injuries. In 2022, the Bills' offensive line performed well with only 33 sacks allowed, but there were four instances where they allowed three or more sacks. If Dawkins, who has been the team's starting left tackle since his 2017 rookie season, is unable to play, it could pose a problem.
As of now, it appears that Josh Allen and Dawkins of the Bills have not sustained any significant injuries.
Read more: Veteran quarterback Chris Streveler cut out from the Jets in the 2023 season