Chiefs tight end Travis Kelce supported Josh Allen for this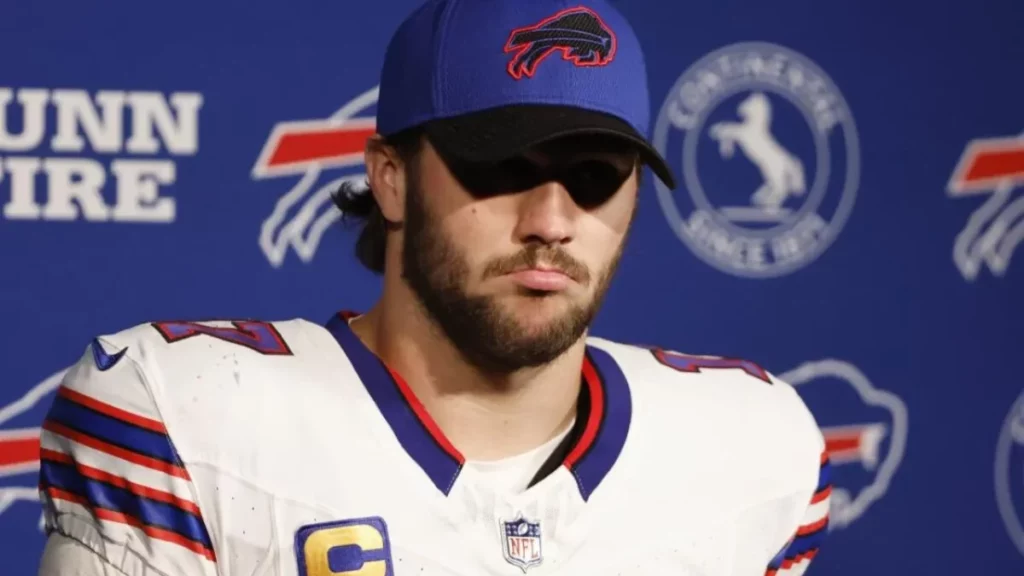 Buffalo Bills star quarterback Josh Allen's behavior was taken into action during last weekend's edition of "Sunday Night Football." He was flagged for taunting his opponent during the match against the Cincinnati Bengals.
During the match, Allen was running toward the end zone for a touchdown, he pointed his finger at the nearest defender, safety Nick Scott. It didn't seem malicious but the authorities considered it a punishment.
It got even worse and went viral when the league fined Allen $10,927 for unsportsmanlike conduct. NFL network's Tom Pelissero confirmed the punishment news on Saturday.
The NFL fined #Bills QB Josh Allen $10,927 for unsportsmanlike conduct — pointing at a defender on his touchdown run last week against the #Bengals.

Allen was also flagged, and now gets a fine on top of it. pic.twitter.com/6UjhjKcUlN

— Tom Pelissero (@TomPelissero) November 11, 2023
Later it became a matter of controversy. Many condemned the league for imposing the fine. Chief tight end Travis Kelce reprimanded officials for punishing Allen on the latest episode of the New Heights podcast.
"One of the weakest taunting calls you've ever seen? Probably," Kelce said. "I'm not sure if I've seen too many of them… I think it's bogus. I'm on Josh's team on this. This is bulls–t."
Also read: Why Giants quarterback Tommy DeVito lives with his parents, big reply
"So I can stick my tongue out, put my hand behind my back, put the ball over my head like this," Travis said. "But I can't point at you. I think that's so f****** bogus. I can high step and dance into the end zone, but I can't point at you?"
"Who is struggling right now, is my guy Josh Allen. And he was struggling with this taunting penalty. Man, it's f** up, man. You can't point at a guy? … This is so f*** wack."
Fans reacted to the news immediately.
A fan said, "It's seriously so dumb 👉🏼🤷🏻‍♀️ Travis has a point,"
Another fan added, "That was the worst thing I have ever seen in a recent Bill Bengals game that I can remember"
A third fan said, "Maybe it's a "real" sign of disrespect? I know some people that hate to be pointed at."
Josh Allen and the Bills will be facing the Denver Broncos on Monday night.