Josh Allen got the champion Brady's advice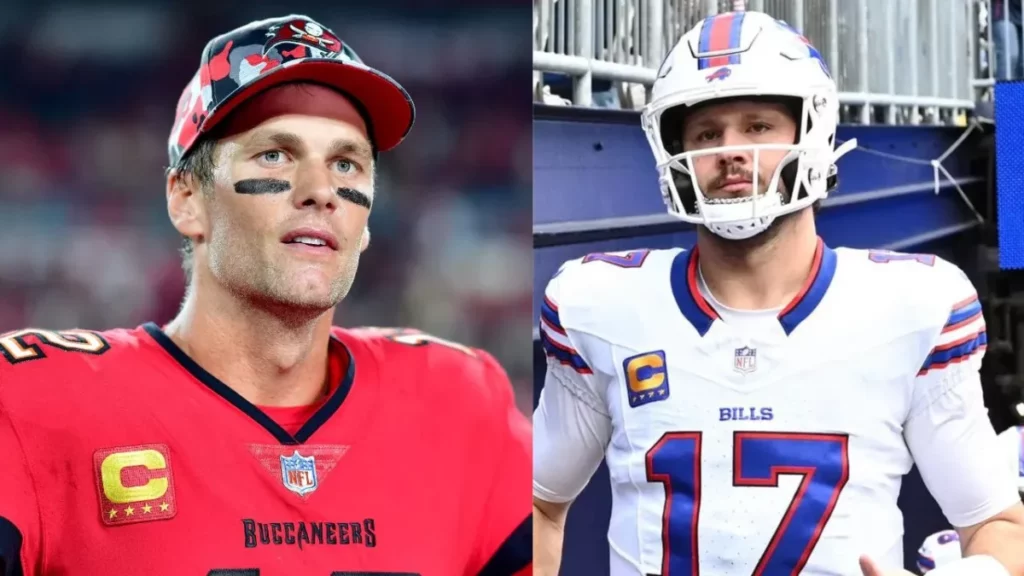 Star quarterback Josh Allen recently made an appearance on the legendary quarterback and seven-time Super Bowl champion Tom Brady's "Let's Go!" podcast.
Brady gave Josh Allen a lot of great advice for a lengthy NFL career. Looks like Brady is a fan of Josh. Brady has played NFL for 23 seasons and it's a big time.
He has won the most 7 Super Bowl titles in NFL history, so his advice can be best for anyone mostly for the quarterback.
"Because he makes a lot of plays running ball, I think sometimes he gets used to and he wants to run it because he knows he can gain yards. There's a lot of confidence in it," Brady said. "But the only problem is, from my standpoint, you're putting yourself in harm's way. And when you put yourself in harm's way, it doesn't take much for someone to land on you to set you back."
Also read: T.J. Watt survived a near-death moment, NFL world shocked
Brady also told Allen that if he was going to run, he needed to slide.
"Not that he shouldn't run, but when he does run, f—ing slide and make sure no one hits you because I don't ever want to see him get hurt and I want to see him out there playing out there because he's such a f—ing stud. I want to see him play another 10 to 12 years and really see how he can maximize his potential."
Should Josh Allen run less?@TomBrady and @JoshAllenQB debate it on this week's all-new Let's Go! on the @SIRIUSXM App@JimGrayOfficial | #BillsMafia

🔗 https://t.co/6UhxoR3CnK pic.twitter.com/KWjTfkJFGb

— SiriusXM NFL Radio (@SiriusXMNFL) November 1, 2023
"I would love to see Josh save those for very special moments and special occasions to run the ball rather than to run the ball six minutes into the game on a second-and-6.
Josh Allen explained why he misses certain plays,
"That's where the flip for me is so hard to turn off because I just care so much about winning football games and sometimes it does cause the risk to be a little bit higher than maybe even the reward."
The Bills will face the Bengals in their next game this Sunday night in Cincinnati. We'll see how much Josh Allen listens and what the results are.