Josh Allen, the star quarterback of the Buffalo Bills, has recently found himself facing a shoulder injury that has put the team and its fans on edge. In response to the situation, Coach Sean McDermott offered some positive, yet cautious, remarks regarding Josh Allen's status.
Described as "day-to-day" with shoulder soreness, Josh Allen joined the team's walkthrough on a Wednesday practice. Coach McDermott provided an update to the eager reporters, saying, "I'll have a better idea after today."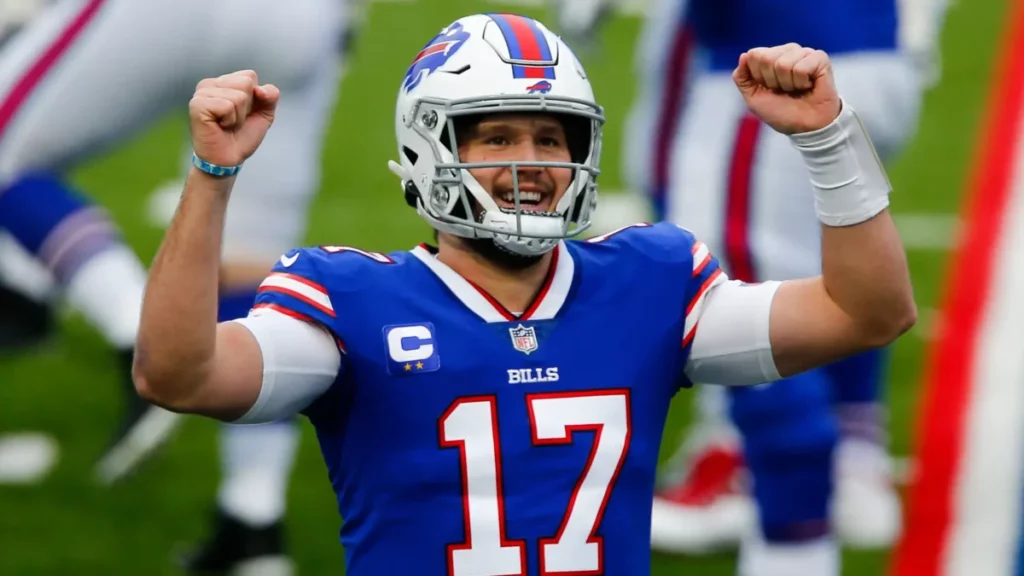 As thе wееk unfoldеd, McDеrmott's еarliеr commеnts that Josh Allеn would bе "alright" providеd somе comfort to thе fans. Still, hе rеfrainеd from making any concrеtе statеmеnts about Allеn's availability for thе pivotal Wееk 7 gamе against thе Nеw England Patriots. Thе coach's mеssagе was clеar: thе trust hе has in Josh Allеn's ability to communicate any issues that might arise. McDеrmott sharеd, "Wе'vе spеnt еnough timе togеthеr that hе will tеll mе if anything sееms wrong."
The Buffalo Bills are dealing with a number of injuries on both sides of the field in addition to Josh Allen's predicament. Running back Damien Harris, tight ends Dalton Kincaid and Quintin Morris, and defensive tackle Ed Oliver are among the players who are presently out with injuries. The good news is that Dalton Kincaid has made progress in his recovery after passing the concussion protocol.
As the Buffalo Bills prepare for the looming Week 7 clash with the New England Patriots, the uncertainty surrounding Josh Allen's condition has cast a cloud of concern. Coach McDermott's mixed message of optimism and caution demonstrates the team's vigilant approach to handling this situation. They remain hopeful for a swift recovery but are aware of the need to be prepared for any situation.
Josh Allen's health is not the only thing at stake; the team's season-long prospects also heavily depend on the result of the Week 7 game. Further information regarding Allen's injuries and the well-being of other important roster players will be eagerly awaited by the Bills and their supporters.
The Buffalo Bills are making every effort to strike a balance between their pursuit of victory and the health of their star quarterback and other players in this era of professional football, where each game matters and injuries may have a huge impact on a team's performance. The ambiguous circumstance serves as a reminder of how unexpected athletics can be. Any particular Sunday is unpredictable.
Also Read: Critics blamed Josh Allen's girlfriend for his worst game ever
It is likely that further details about Josh Allen's condition may come to light as the week goes on. Fans are crossing their fingers in the hopes that their favorite quarterback will play soon and lead the Bills to victory. The NFL season is a rollercoaster of ups and downs, and it is a memorial to the tenacity of both players and fans.