QB Justin Fields has been compared with veteran quarterback Jalen Hurts.
Bears quarterback Justin Fields has been linked to the Philadelphia Eagles star quarterback Jalen Hurts as per the Chicago Bears linebacker TJ Edwards, who is Jalen Hurts Ex-teammate.
Bears linebacker TJ Edwards has compared two-star quarterbacks one from the Chicago Bears and another from the Philadelphia Eagles.
According to TJ Edwards, the linebacker sees a lot of Hurts' quality in QB Justin Fields.
"One thing with Jalen [Hurts] was he was always just kind of calm and collected," Edwards told SiriusXM NFL Radio this week. "That's why we looked to him so much, just because he was always that calming factor. You do see similarities with [Justin] Fields. He doesn't seem to get rattled out there in terms of when we're mixing up looks on him and stuff like that."
Beyond the mental side, Edwards added that there's plenty to love about Justin Fields' physical attributes too.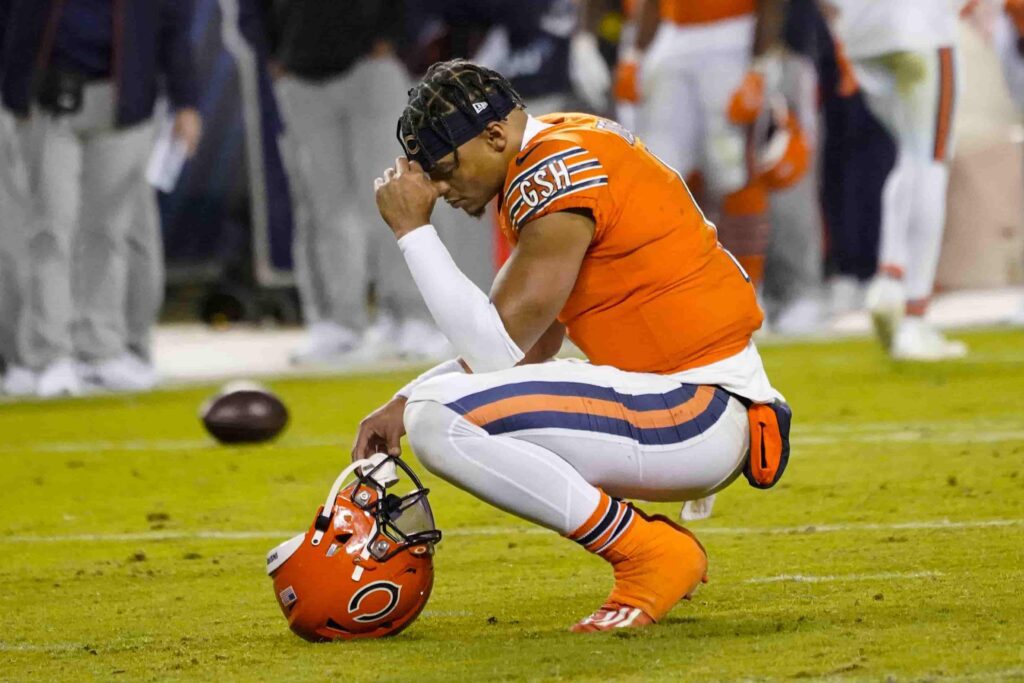 "Dude's got such a strong arm, and he's been very accurate just about this entire OTAs and minicamp," he continued. "It's exciting to see, especially since he doesn't really add in the leg factor when we're just in helmets and things like that. So, I'm really excited to play with a guy like that, a guy who can make all the plays and who can also lead this team. He's definitely the guy. It's exciting to be around, no doubt."
According to ESPN, the Bears are hoping that Fields makes significant strides in his decision-making in his third. The Bears also recently brought in Michael Vick to work with Fields. Vicks has talked up the Bears thrower and believes he has a high ceiling.
"I think he's a great player," said Vick earlier this year. "I think Justin has a lot of room to grow. As a quarterback and in general, but growing in the passing game. Another year in the system, some weapons around you. You should be looking to build around him now."
What do you think of Justin Field? How this season will be for him? Let us know in the comment section below!
Read more: Will Ezekiel Elliott be traded to the Dallas Cowboys, See details