Justin Fields working with former NFL superstar quarterback Michael Vick.
It seems like the Chicago Bears are expecting high results from the star quarterback Justin Fields in his third season, And the team thinks that the NFL legend can help him to take his game to the next level.
Recently on Friday, the Bears shared some photos of Justin Fields working on the field. The photos showed Fields practicing with former star quarterback Michael Vick.
Talkin' shop 🤝 pic.twitter.com/NUgqLo6beA

— Chicago Bears (@ChicagoBears) June 9, 2023
Bears quarterback Justin Fields has drawn many comparisons with the four-time Pro Bowl quarterback Michael Vick that's why the team wants to bring him in. Both the quarterback are electric athletes who have the ability to create unique challenges for defenses. Mr. Vick is also a big fan of Fields and had high praise for him earlier this year.
Michael Vick is a former professional football player who plays as a quarterback in the NFL for 13 seasons and was drafted by the Atlanta Falcons in the 2001 NFL Draft. He was last played for the Pittsburgh Steelers in the 2015 season. Vick was named NFL Comeback Player of the Year in 2010. At his Pro Day workout, Vick ran the 40-yard dash in 4.33 seconds; his time has been clocked as low as 4.25, the fastest-ever for an NFL quarterback.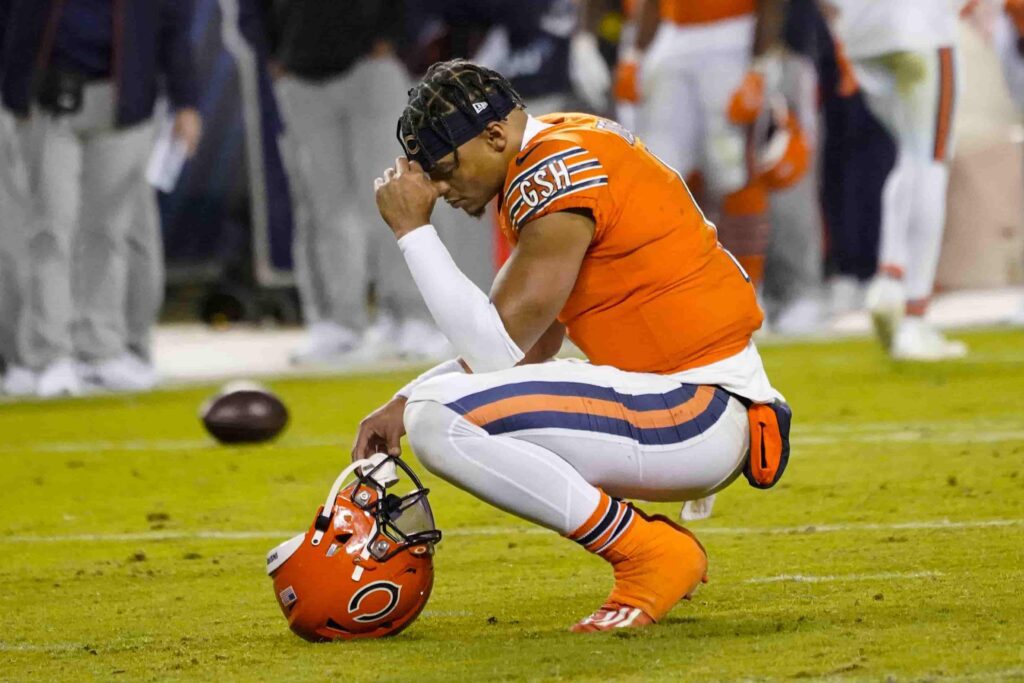 Last season, Bears quarterback Justin Fields rushed for more than 1,000 yards, which the former QB Vick only did once in his NFL career. while that is impressive but Mr. Vick understands more than most how important it is for Fields to develop into a good passer. Michael Vick became less effective during his career when defenses started focusing on not allowing him to make plays with his legs. There is plenty of things he can teach Fields to improve his playing skill and made him effective to take chance against the opponent teams.
However, Michael Vick's techniques will help Fields to perform well in the upcoming season and give his best to the team.
What do you think of Justin Fields? Is he able to take his team to the playoffs? Tell us in the comment section.
Read more: See the reason behind Takk McKinley's release from the Cowboys