Kelly Stafford is the host of the show The Morning After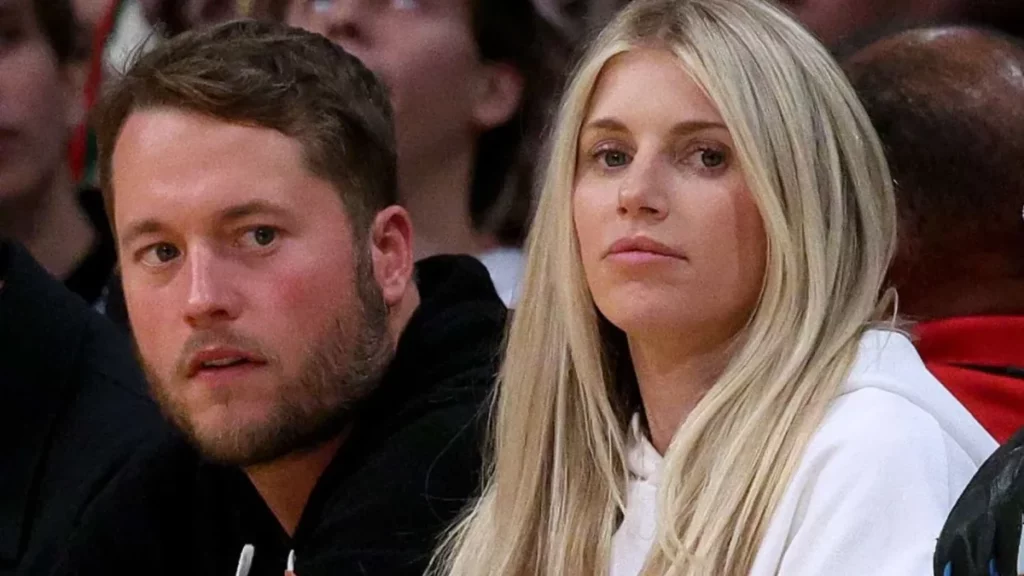 Los Angeles Rams quarterback Matthew Stafford's wife Kelly Stafford seemed to like some of the Skims' products. The billionaire Kim Kardashian's famous company Skims has now variety of products launched and people are them quite well.
As per its website, SKIMS is a solutions-oriented brand creating the next generation of underwear, loungewear and shapewear. They have a variety of collections.
Among the varieties, Kelly Stafford showed her interest in the Men's underwear line. She loved the new products as she revealed in her podcast, The Morning After.
She said, "I don't know if you guys saw the men's underwear line that came out. I'm in on that. Matthew's definitely receiving some of that for the holidays."
Kelly also liked Kim Kardashian's influence on the NFL. The 43-year-old had recently had Nick Bosa and Patrick Mahomes family endorse Skims products.
Also read: Is Kim Kardashian in love again? dating Odell Beckham Jr.
Recently, Kelly also talked about Kim Kardashian's rumored relationship on her podcast.
"Odell Beckham had a 31st birthday in New York. Matthew played with Odell, we love Odell, he's an awesome guy. Just fun and nice and always been supportive of Matthew, Matthew the same way with him. But I did see he had a guest that … was not surprising but … Kim K was there. I thought that rumor [of them dating] was last year. Is it still going?"
But also she refused to approach Kim. She said: "I will not do that."
Also read: Kelly Stafford will not approach Kim K, Why?
Kelly Stafford and Matthew Sttaford are a college-time time couple who have been married since 2015. They share four daughters together.
She is quite popular on social media and she is the host of the show The Morning After. She is also known for her controversial comments.