Shocking news Kim Kardashian and Tom Brady's dating
Tom Brady's life is taking a shocking U-turn. Brady and Gisele Bundchen have finalized their divorce and seem like they are both moving on. They both seem happy and living their life in their way, and focusing on their career. 
Tom Brady seems back in the dating world again. Six months after the divorce was confirmed with Brazilian supermodel wife Gisele Bundchen, Tom Brady rumored dating life is getting viral. Kim Kardashian and Tom Brady, a popular model and a big public figure and are rumored to be involved in a romantic relationship. 
Fans have always taken an interest in Kim Kardashian for many reasons. Kim stayed away from the dating world after breaking up with popular former SNL star Pete Davidson.
But the latest buzz is that Kim is back into the dating world and allegedly romancing former NFL player Tom Brady. 
The hot rumor and speculation come into the news after a social media page Deuxmoi posted a reel and claimed that Kim is allegedly dating NFL star, Tom Brady. The reel posted by the page claims," "I have a potential new couple announcement."
The page also claimed that Kim Kardashian and Tom Brady were in touch because the former is "looking to buy property in this area where Tom has a vacation home." The reel further claimed that they are 'Just good friends', but added the disclaimer saying they are 'having fun'.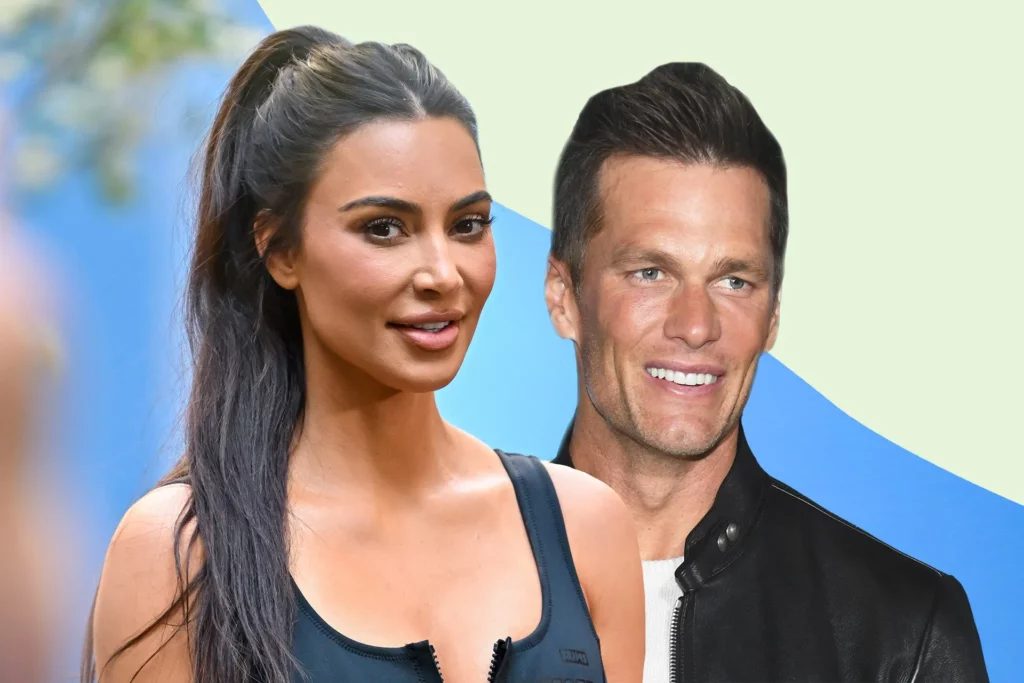 As per reports, Kim is apparently looking for a vacation home in Brady's neighborhood at Baker's Bay, and Tom reportedly helped her with a couple of suggestions about the details. Kim Kardashian and Tom Brady have not commented publicly anything about the rumors. Both Kim and Tom are divorced person and have kids.
Tom shares son John "Jack" Edward Thomas with his ex, actress Bridget Moynahan, and two children with Gisele Bündchen, Benjamin Rein and Vivian Lake.
While Kardashian shares four children with Kanye West, daughter North, son Saint, daughter Chicago and son Psalm.
Both Kim Kardashian and Tom Brady are much popular and hot entities in the celebrity world. Tom Brady is a 7-time super bowl champion and earned a lot of fanbase during his NFL Career. He played a total of 23  seasons in the National Football League (NFL) and out of them 20 seasons with New England Patriots.
Kim Kardashian has also established her name in the industry through big achievements. The Kardashians family is prominent in the fields of entertainment, reality television, fashion design, and business. Through different ventures, several members of the family have assets of over a billion dollars.
Read more: Brittany Mahomes shared shocking message amid ongoing drama
On the other hand, Gisele Bundchen has back into her modeling career and recently appeared at the met gala  2023. Gisele was also rumored to be dating her jiu-jitsu instructor Joaquim Valente. They were photographed on a beach in Costa Rica together and were spending a great time together.
But there was no confirmation or comments from Gisele Bundchen regarding her new dating life. Bundchen later called out the reports, lamenting that tabloids are "going to try to attach me to anything" given her single status.
"He's our teacher and, most importantly, he's a person that I admire and that I trust," she said of Joaquim in a March interview with Vanity Fair. "It's so good to have that kind of energy, to have my kids around that type of energy."
Both Kim Kardashian and Tom Brady have been linked with many celebrities and stars. Kim has been previously linked with Pete Davidson, Jamie Reuben, Van Jones, Kanye West, Kris Humphries, Reggie Bush, and Nick Cannon.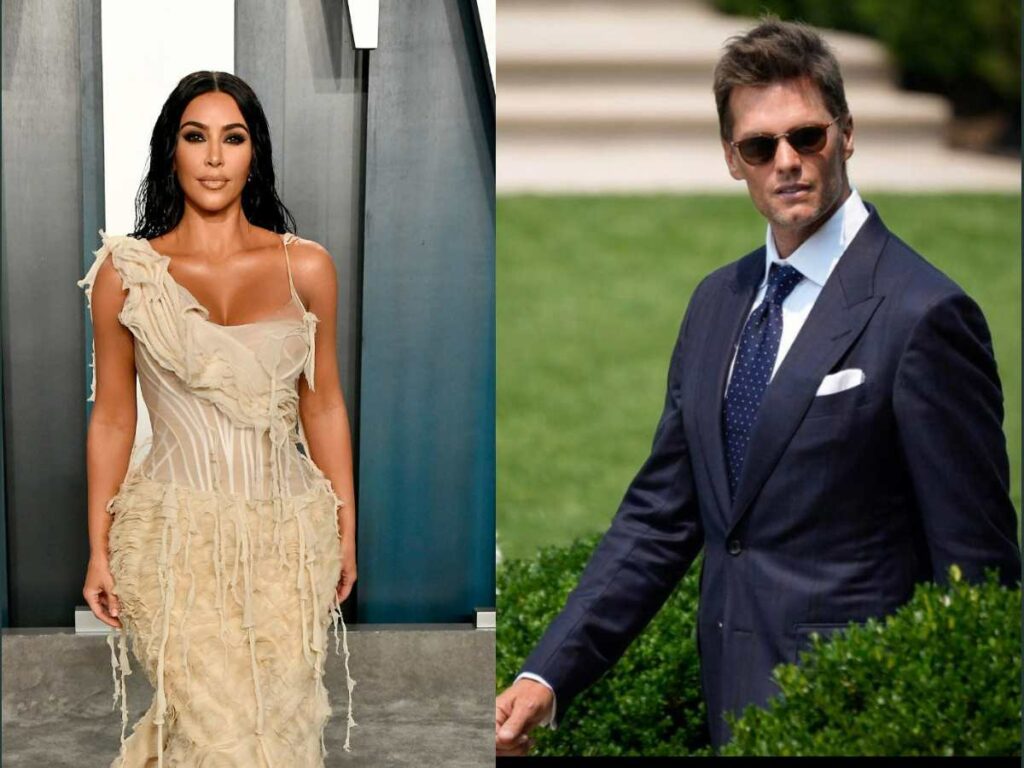 While Tom Brady has been previously linked with Layla Roberts, Tara Reid, Bridget Moynahan, Gisele Bündchen.
Fans are reacting a lot to the rumors of Tom and Kim dating.
The Kardashians' history isn't very encouraging when it comes to long-term relationships. And some die-hard Brady fans don't want their legendary quarterback to go through a bad experience.
Did You read it: Music Star Lainey Wilson Dating NFL quarterback confirmed!
No, Tom. Don't do it. It won't end well. I promise, One fan said.
Tom should go after something a little less plastic and try to find something quality, one another fan commented.
"Kim is out here in her white boy era", one user commented.
"This is a no for me, and I am hoping this is fan fiction," another fan said.
Kim's divorce was finalized with Kanye West (now Ye) in 2022.