Shocking turn in Tom Brady and Kim Kardashian dating

The 4th July party organized by fanatics CEO Michael Rubin has been a matter of discussion in recent times. There has been a lot of hidden news coming out from the biggest party of the year.  The party was star-studded and all the celebrities, models, and sportspersons were present at the party. 
Kim Kardashian and Tom Brady were also at the party among the celebrities. The dating rumor between Kim and Tom is the hottest topic after Michel Rubin's independence day party.
The dating rumors between Kardashian and Brady have taken a big turn. Initially, they were rumored to be dating and spending a lot of time together at the party. But the rumors were denied. 
Later many reports claimed that Tom was actually seen mostly at the party with famous Model Emily Ratajkowski.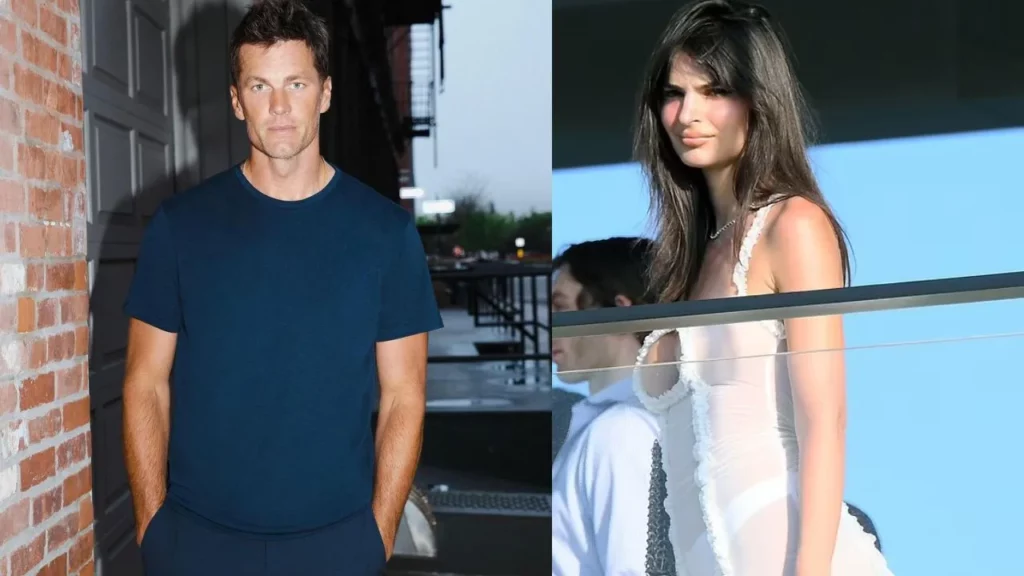 They were the ones who were spending a lot of time together and looked very cozy. They were together most of the night, reports said.
The Kardashian and Brady dating rumors then shifted to Tom Brady and Emily Ratajkowski. 
Now there is a big news leak about Tom and Kim dating. A photo of Brady and Kardashian looking quite comfortable and cozy next to each other is making headlines.
Read More: Not Kim, Tom Brady caught with this hot model most of the night
"I've been seeing some posts speculate whether or not Tom and Kim actually spent time together at the party and I wasn't gonna send this initially because it felt creepy but I do have a photo of them together," the gossip site Deuxmoi said and posted the photo.
The photo of them being cozy together doesn't prove actually anything about dating but it seems that they spent a lot together party.
"actually think they have a lot in common. They both strike me as these career-driven, ambitious types. I think there'd be a lot of closeness through a high level of practicality in their professional lives, and at this point that might not be a bad thing," one fan wrote.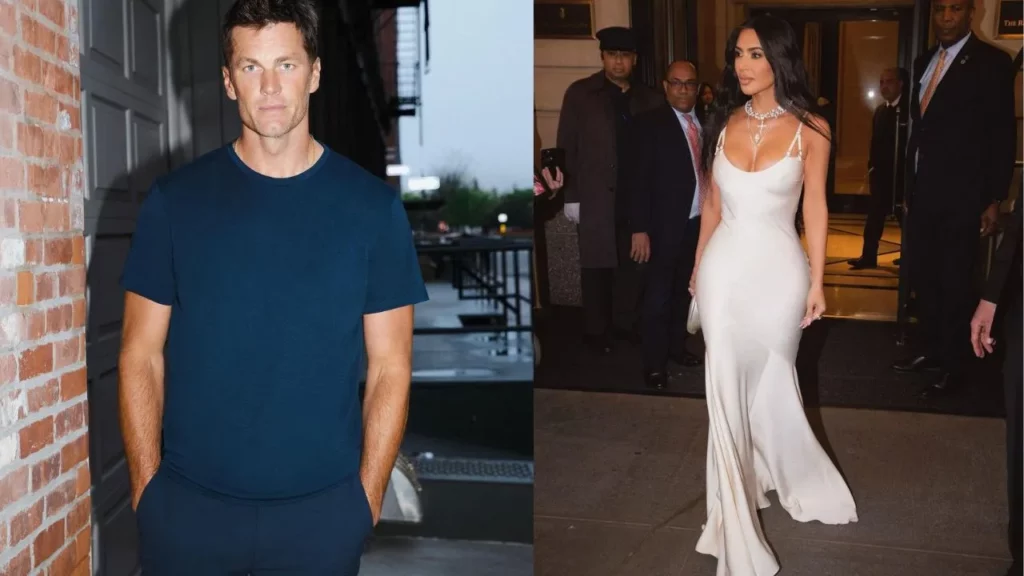 "I always forget how tiny Kim is lol he's literally twice her size," another fan added.
"In Brazil we call him GISELO 😂😂😂," a fan added.
Initially news spread :
"Kim and Tom were super flirty with each other at Rubin's party and were seen during the day on the beach together and again dancing at night," reports said, adding that the NFL player is "exactly [Kim's] type."
Update: Tom Brady and Kim Kardashian "Were super Flirty with each other" at the July 4th White Party.

A source alleges that the duo was "Seen during the day on the beach together and again dancing at night."

An insider claimed the retired #NFL legend, 45 "is exactly… pic.twitter.com/WHK1X1fawt

— Dov Kleiman (@NFL_DovKleiman) July 6, 2023
Still, there is no official report or official confirmation about the dating.
Tom Brady finalized his divorce from his Brazillian supermodel ex-wife last year in October after 13 years of marriage.  Brady has been single since his divorce.
Gisele and Brady share two children together, son Benjamin,13, and daughter Vivian, 10. Brady also shares a son Jack, 15 from his previous relationship with American actress Bridget Mohanyan. 
What do you think about the Kim Kardashian and Tom Brady dating rumors? Do comment and please share it.