Kim Kardashian wore a copy dress at the 4th of July party
The 4th of July party was one of the biggest parties of the year. The star-studded party was the center of attention as approximately 350 A-list stars were present at the party.  
Kim Kardashian was also among the top celebrities.  She is currently single and the dating rumors around her don't seem to stop. Kim was said to spend most of the time at the party with Tom Brady. Many reports said she was looking cozy with Brady. 
Recently a pic of them together was getting viral on the internet which added fuel to the dating rumors. 
But apart from all these, the dress of the Kim was a matter of discussion. Her dress grabbed a lot of attention from fans. She was looking very hot and gorgeous in the dress. However, the party was a white party so her dress was also white in colour.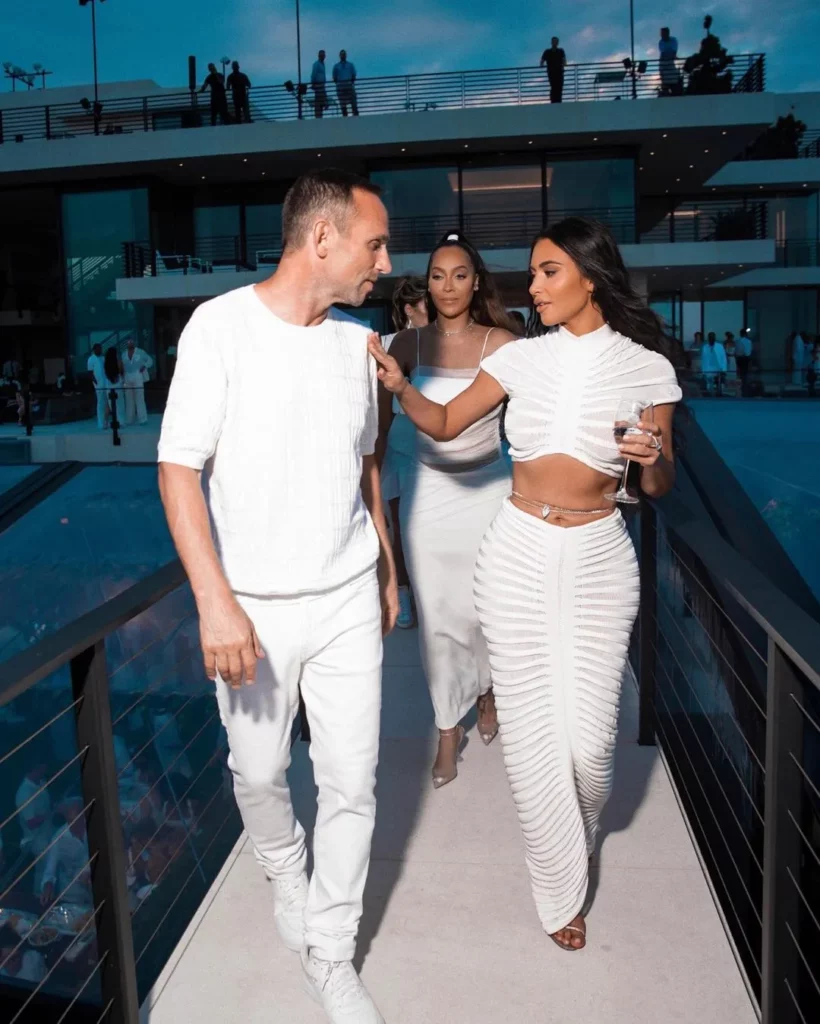 She arrived at the party in a sheer white Alaïa crop top and midi skirt set that featured short sleeves, a mock neck, and a midriff-baring design. Kim was stunning in the costume. Later, she shared the pics with fans on her Instagram. 
Olivia Culpo, the famous model, actress and internet celebrity also shared a pic of herself wearing a similar dress on her Instagram. The difference is that Olivia Culpo's dress is a single-piece dress while Kim's dress was in two pieces, but the design and color were also similar.
Many fans said that Kim tried to copy the dress. It is not confirmed whether it was copied or not but the look was matching. Olivia shared the image of herself wearing the dress before 4th July. 
Olivia is also stunning in the dress and is looking gorgeous. Olivia Culpo is recently engaged to her longtime boyfriend Christian Mccaffrey. Christian Mccaffrey is a popular NFL star running back playing for the San Francisco 49ers.
Fans observed the similarity and started assuming that Olivia Culpo's style was tried to be copied by Kim Kardashian.
There is no information on Olivia Culpo's presence at the Fanatics CEO 4th of July party while Kim Kardashian wore the dress at the party. 
Read more: Bethenny Frankel shuts down Tom Brady-Kim Kardashian Rumor
Also, Kim wore a Messika set diamond necklace with a 17-carat pear-shaped stone, which she styled as a belly chain. The chain she wore to the party is the same chain she wore to the Time 100 Gala earlier in April.
As per Page Six reports, the Diamond Pro CEO Mike Fried tells the multipurpose piece is likely worth around $1.3 million. 
What is your opinion on the dress? Do comment and share it.