Kim Pegula, the co-owner, and president of the Buffalo Bills, made an appearance at Sunday's practice after being out of the public eye due to a cardiac arrest in June 2022.
According to WIVB, Terry Pegula and his wife were in attendance at a practice session at St. John Fisher University. They observed the practice from an SUV parked near the field.
As per the report, the Bills' coach Sean McDermott welcomed the Pegulas while the team was stretching, and the cornerback Tre'Davious White also acknowledged the team owners before the on-field drills commenced.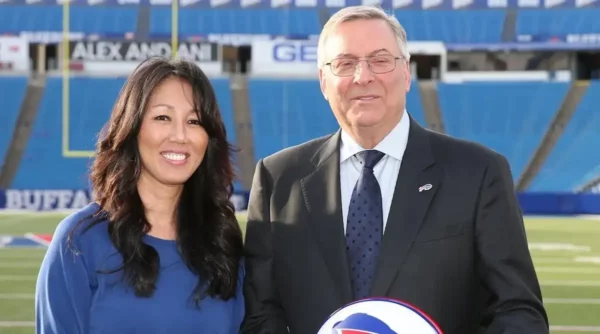 Jessica Pegula, the current No. 3-ranked women's tennis player in the world and daughter of Kim Pegula, shared details about her mother's health in an article published in The Players Tribune on February 7. This was the first public acknowledgment of the specific incident that Kim had experienced. The Bills had previously announced on June 28, 2022, that Kim Pegula was "progressing well" from an unspecified health issue.
Must Read: Who is Rachel Bonnetta married to? An ex-NFL Network star
Must Read: Why Bills' Sony Michel took Retirement earlier than expected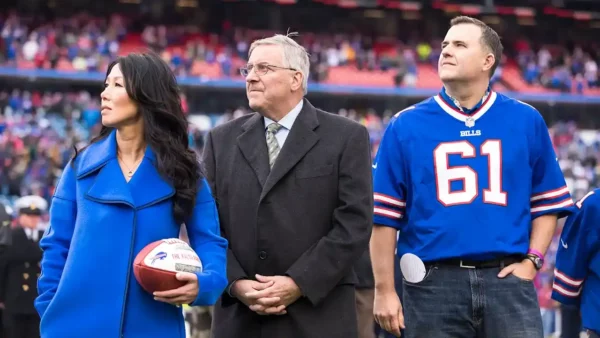 Jessica wrote that Kim was "dealing with significant expressive aphasia and significant memory issues" following the incident. Jessica credited her sister, Kelly, for administering life-saving CPR when Kim was found unresponsive in her bed.
In 2014, Terry and Kim Pegula became owners of the Bills franchise. Additionally, they own the NHL's Buffalo Sabres. Since 2018, Kim has been serving as the president of the Bills and also holds the position of Sabres team president, as well as president/CEO of Pegula Sports and Entertainment.
Read more: Why Cowboys' Jerry Jones won't pay the team's guard Zack Martin