Why is Kirk Cousins not in the list of Justin Jefferson's top 5 quarterbacks list?
Minnesota Vikings quarterback, Kirk Cousins is in his final year with the team. He was signed back in 2018 for a three-year contract worth $84 million. Later in 2022, the Vikings extend his contract for the 2023 season worth $35 million. Recently, Kirk Cousins is in the top of NFL fan discussions due to his huge old contract. In the 2020 season, the star quarterback led the Vikings to 13 wins including his Pro Bowl selection.
Fellow teammate Justin Jefferson, a record-setting wide receiver excluded fellow quarterback Kirk Cousins from his top-five quarterback list. The wide receiver listed Patrick Mahomes, Joe Burrow, Josh Allen, Jalen Hurts, and Aaron Rodgers in his top-five quarterback list.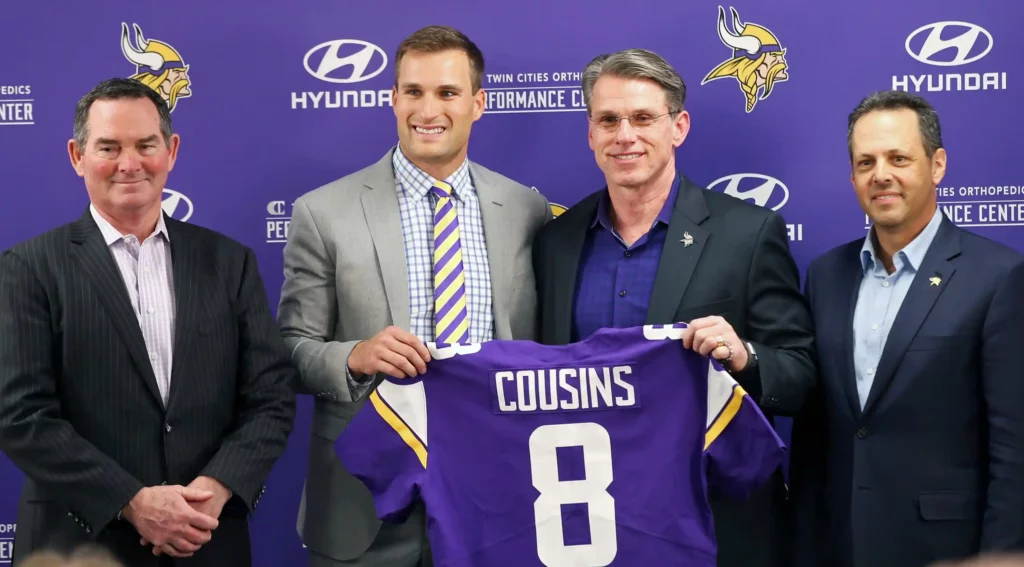 However, Kirk Cousins reacted to fellow teammate Jefferson's decision in an interview with local radio:
"I didn't even see it. This is the first time hearing about it, As s competitor, yeah, you always want that. People have to be honest and share what they think, and I'm not going to tell somebody what they need to think, and hopefully, in 2024, I'll be on his list. We'll see what we can do this year," Cousins said.
Last season, the Vikings quarterback threw 29 touchdown passes and 14 interceptions. He also finished the year with over 4,500 passing yards. Although, he recorded a phenomenal eight-game winning drive in 2022.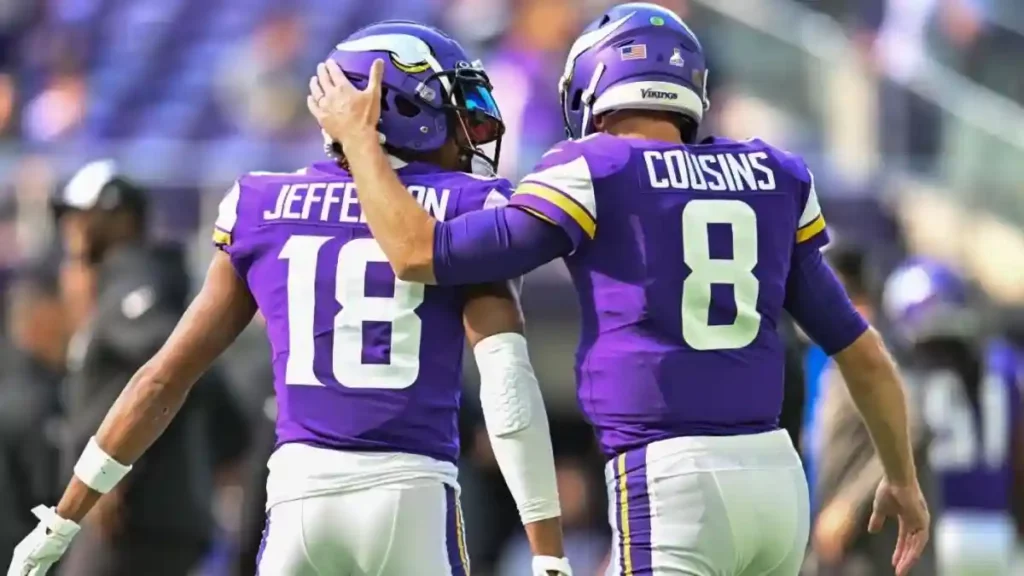 However, Justin Jefferson will always be remembered for his extraordinary catch against the Buffalo Bills, it is one of the best catches in NFL history. Last year, he scored 1,809 receiving yards and 128 receptions. Jefferson has made the Pro Bowl in each of his three seasons in the NFL. He has amassed 4,825 yards in his first three NFL seasons and also holds the record for most receptions in the first three years.
What do you think of Kirk Cousins and Justin Jefferson? Will they be able to lead the Vikings back to the playoffs this season?
Read more: See how an NFL quarterback Chad Kelly got success in a different country