Brock Purdy, the quarterback for the 49ers, has been unable to practice for three consecutive days since his return from off-season elbow surgery. However, he has now received clearance to resume practicing.
After suffering a serious elbow injury in January's NFC title game loss to the 49ers, Brock Purdy spent the offseason rehabbing his injury. The good news for San Francisco supporters this week came from coach Kyle Shanahan, who revealed that Purdy may now take part in three straight practices without an added rest day.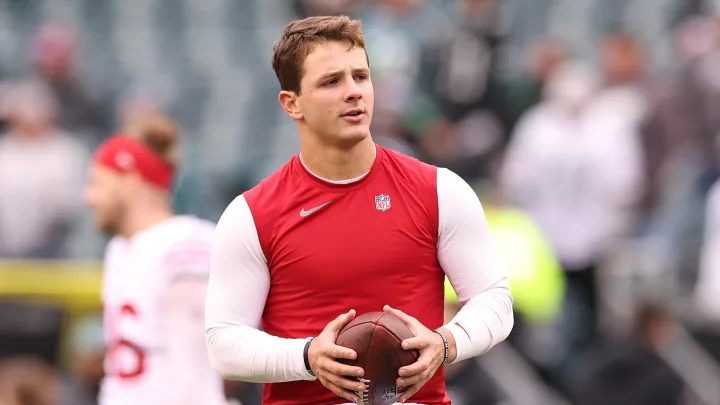 According to Shanahan, Brock Purdy might take the field in one of the 49ers' last two exhibition contests. Since damaging the ulnar collateral ligament in his right elbow during San Francisco's loss to the Eagles in the NFC Championship Game, Purdy has been unable to participate in any games.
On March 10, 2023, a treatment was performed to treat the damage suffered by Purdy, a rookie quarterback for the 49ers who went 7-1 last year. After starting a gradual training program, the team gave the go-ahead for him to resume practicing on July 25. During the session in which he has taken part, Purdy has only received workouts from the 49ers' first-team offense.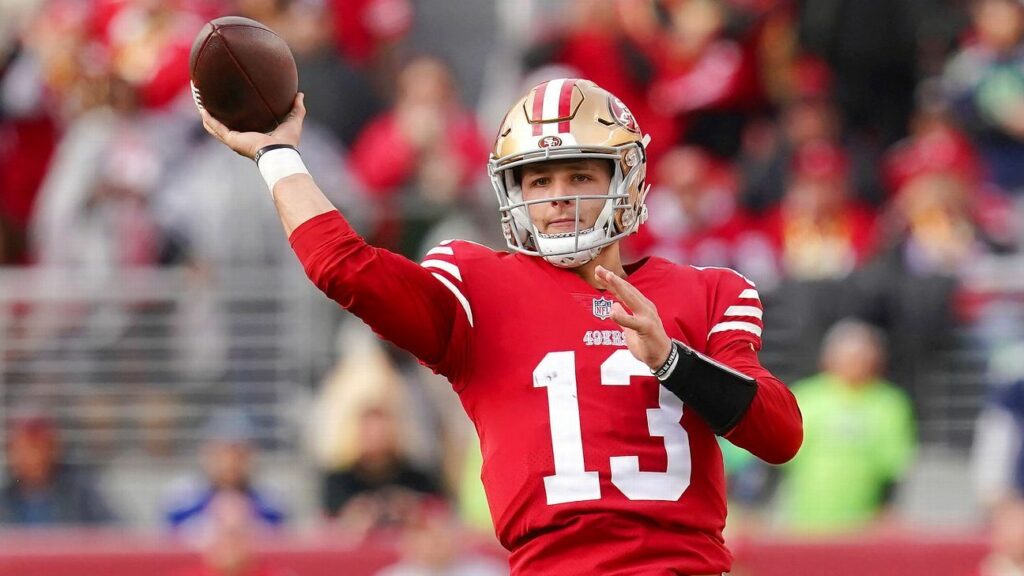 Purdy is expected to participate in the 49ers' season-opening game on September 10 against the Pittsburgh Steelers, barring a setback. A number of Pro Bowl players are on the Steelers' defense, which included defensive tackle Cameron Heyward, outside linebacker T.J. Watt, and safety Minkah Fitzpatrick in their 10th-place NFL point-per-game ranking last season. Outside linebacker, Alex Highsmith, who received a hefty contract deal this offseason after accumulating 14.5 sacks in 2022, is another member of Pittsburgh's defense.
Week 1's matchup between the Steelers' defense and the 49ers' offense is sure to be intriguing. The 49ers' offense boasts talented players, including running back Christian McCaffrey, receiver Deebo Samuel, tight end George Kittle, and offensive tackle Trent Williams.
Regarding Kittle, Shanahan stated that Purdy won't be returning to practice this week as he is still recovering from an adductor strain. The team is looking forward to having him back next week.
Read more: Who is Performing at the Super Bowl 2024?