Mallory Edens is the daughter of Milwaukee Bucks Owner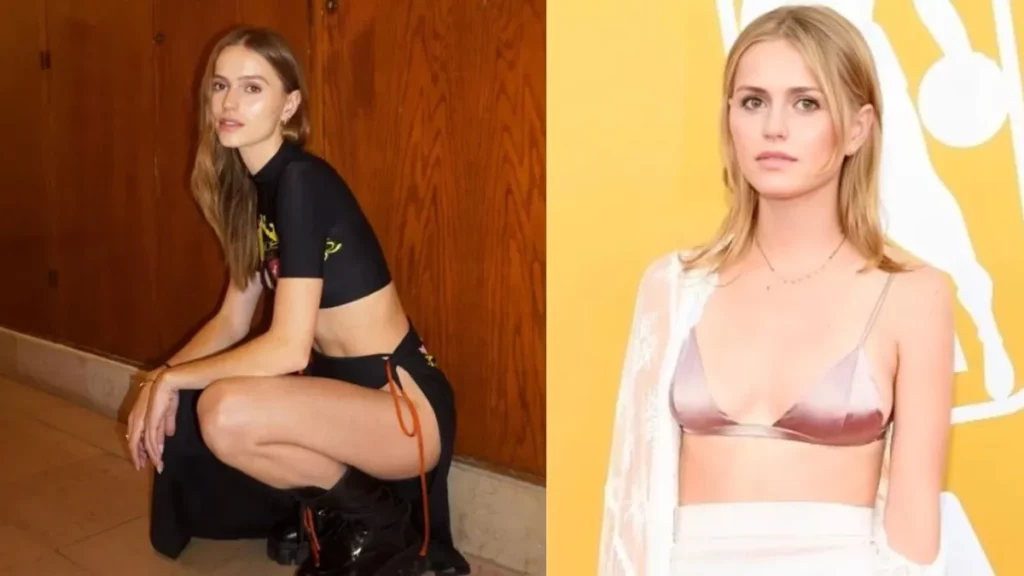 Aaron Rodgers, the legendary quarterback is still out of the games and dealing with the injury. It is expected that Rodgers will make a comeback but nothing can be said with certainty.
Aaron Rodgers' rumored girlfriend Mallory Edens has been making a lot of headlines recently. She has been a lot in the news lately for her new dress.
Mallory was recently in New York to pose for Marie Claire Mexico. She was looking gorgeous. Mallory wore a long white dress with a black coat over it on the streets of New York City.
This was one of her greatest photoshoots standing near a road sign. She shared the photos on her Instagram. Fans liked it so much and she a lot of praise from the fans.
Along with sharing, she captioned it, "The mystery of the streets of New York is paralyzed by the presence of @malloryedens. City of Blinding Lights, a fashion that puts a spin on what we know as street style. Discover the full shooting in our October issue."
Mallory Edens also shared other photos of her photoshoot from her collaboration with Marie Claire México.
"Very ny fashion story for @marieclaire_la shot by this beautiful team," Edens wrote.
Mallory Edens is a quite popular social media star. She has currently 225k followers on her Instagram. She is the daughter of Milwaukee Bucks owner Wes Edens.
Also read: Is Troy Aikman's Girlfriend a Thief? Why was she Banned for two years
She became quite popular after her rumored relationship with star quarterback Aaron Rodgers. She has been seen a lot of times with Aaron during the Milwaukee Bucks Matches.
Aaron Rodgers is also a part-time owner of the Milwaukee Bucks.
Recently, Mallory Edens went on a trip with her mom to Panama last month. She shared her pictures in a red bikini on Instagram.
Mallory and Aaron have been seen a lot of times together but neither of them has made it public or official.