Marcus Mariota gives a shocking reaction to his poor performance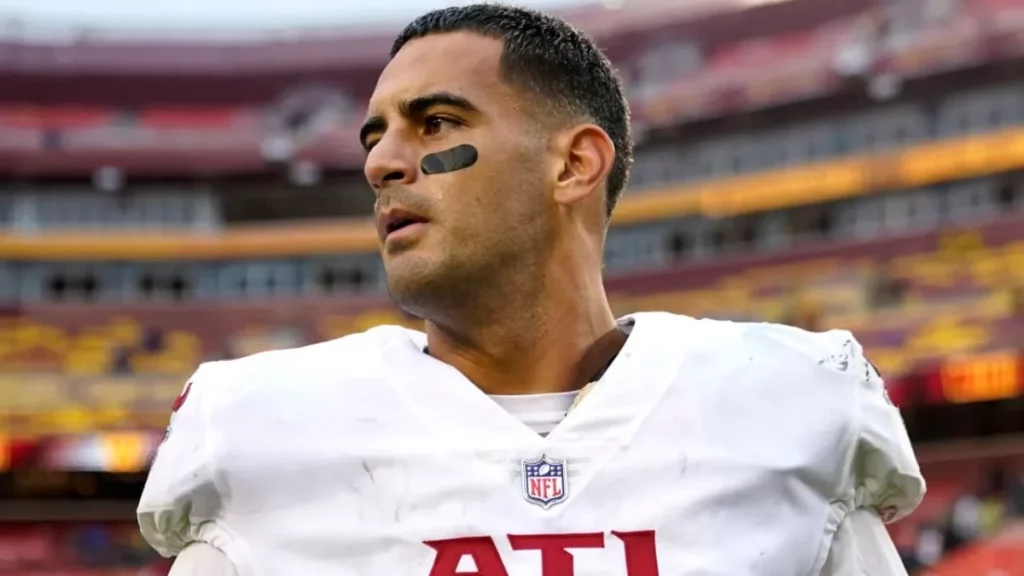 The NFL preseason game has started and everyone has started to show their strength. Philadelphia Eagles quarterback Marcus Mariota who is a backup played in the recent NFL preseason match against the Cleveland Browns on Thursday. The match was played at Lincoln Financial Field.
Quarterback Marcus Mariota was in charge and he played the entire first half. Marcus was seen struggling during the match and completed just 9-of-17 pass attempts for 86 yards with an interception.
The offense generated 102 total yards with Mariota totaling three false starts, allowing three sacks.
The game ended with an 18-18 tie between the Browns and the Eagles but the main point of the discussion was Marcus Mariota. Marcus' performance was very poor and also he was very honest about his performance.
"I was sloppy," Mariota said, via Pro Football Talk. "I can do a better job of getting our guys operating cleaner and more efficiently. But that is what preseason is for. Kind of get some of that stuff ironed out. Clean off some of the rust. We'll find ways to get better."
Even though he took all the blame on himself for the performance in the preseason match, Eagles head coach Nick Sirianni defended him.
Marcus Mariota: I was sloppy Thursday night. https://t.co/lc1fkGyolt

— ProFootballTalk (@ProFootballTalk) August 18, 2023
Siriani told reporters that the Philadelphia staff had to find a better way to use Mariota's skills.
"It's also us finding out what he does well too," Sirianni said. "What he sees well, what looks good to him. I know he didn't play the way he wanted to tonight. I wouldn't say he struggled the last game. You guys might have said that. I didn't say that."
"He ran around and made some good plays and moved the ball really well with him in there against Baltimore. So tonight, yeah obviously not up to his standard, but it's about us finding what works for him. And that's just us learning him. That's us working together to figure that out."
The Eagles will be facing Indianapolis Colts next Thursday, hope Marcus does well and is back in the game with a different strategy.
Read more: Will Micah Parsons be out for the 2023 season after the practice session fight?