On Wednesday, the Dallas Cowboys engaged in a practice session that was filled with multiple fights.
Tensions rose during the final training camp session in Oxnard as multiple fights occurred, including one involving a punch thrown by superstar defender Micah Parsons.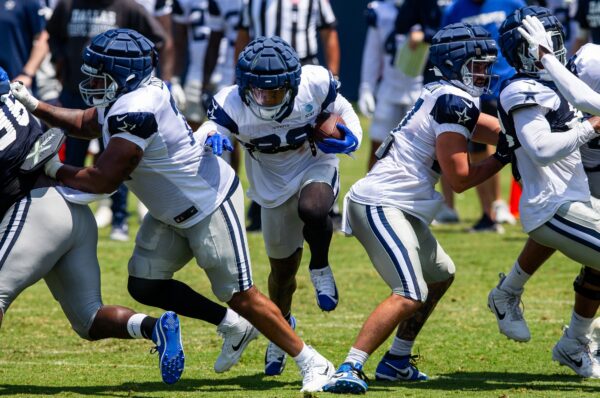 During the practice, a fight occurred between Brock Hoffman and Sam Williams, and another broke out when Micah Parsons punched Tyler Biadasz, who is a Pro Bowl center.
Parsons punched Pro Bowl center Tyler Biadasz after an altercation. His punch during practice caused a large altercation between the offensive and defensive players on the field.
A fan edited a video to show Parsons swinging at his teammate's head for two seconds.
Let me say this then I'm done.
These aren't Jason Garrett's Cowboys.

This team is different REAL DOGS at every position… hell even Biadasz was with smoke…

Fights happen that's football https://t.co/IhjZiB5HRt

— (Foots The King) (@FootsDaKing) August 17, 2023
After a heated practice, Cowboys safety Jayron Kearse told team reporter Patrik Walker that their defense won't tolerate any negativity, even from their offensive teammates. However, according to Micah Parsons, he plans to motivate everyone, including himself, to perform at their best on the field.
"I don't care who I'm up against. I don't care if it's Tyron [Smith], if it's Zack [Martin] if it's Tyler Smith — I'm gonna beat the hell out of them," Parsons said. "It's only gonna make them better. This is where championships get started — right here in camp."
"It's the last practice of camp, man," Parsons said. "You gotta bring all you got. That's what this is about. I told guys before we went out there that this is our Super Bowl. It was nothing more than being ferocious and being a dogged competitor."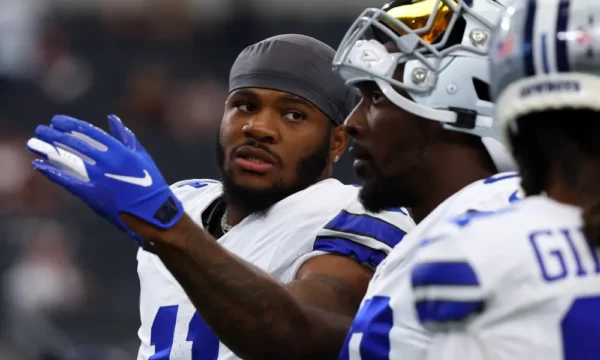 According to the team's practice report, Micah Parsons seemed to be motivated by Wednesday's extracurricular activity. He was nearly unstoppable after the brawl.
After practice, Cowboys head coach Mike McCarthy scolded his team with profanity saying they "f—–g know better." In response, Parsons expressed confidence in their ability to win the Super Bowl. He responded that they're "still gonna win the f—–g Super Bowl."
During the Cowboys' joint practices with the Los Angeles Rams last week, Cowboys head coach Mike McCarthy commented on the fighting that occurred.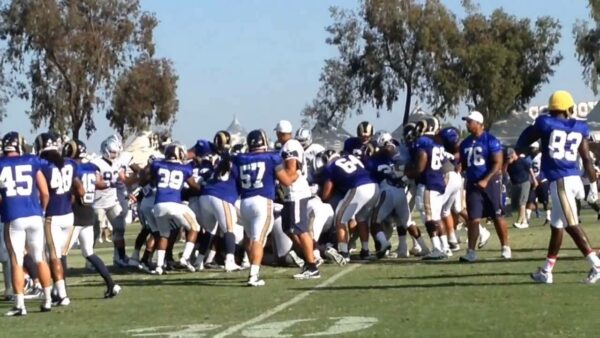 "You like fight in your football team," McCarthy said, via The Dallas Morning News. "You don't want fighting because of the discipline of what it does, it's not part of the game. So you definitely want the fight, the edge, the discipline of being on the edge. But also we're still on a practice structure. I think as you see in these types of environments one team is not used to practicing against the other, for obvious reasons and it particularly happens at the end of plays that's usually when this stuff happens. I think it's normal if you went around the league I don't think our practice would look any different than others."
However, there no suspension news came over. Although, this Saturday, the Cowboys will have their second preseason game which will be against the Seattle Seahawks.
Read more: The real reason why Nick Bosa didn't Sign a contract extension with the 49ers
Make sure you bookmark NFL Exclusive for the latest NFL news, daily updates, and many more things!