What Mike Evans said about quarterback Baker Mayfield and Kyle Trask.
Mike Evans, wide receiver of the Tampa Bay Buccaneers cannot say who will be the starting quarterback for this upcoming season. He cannot say who he will catch passes from primarily for the first time in almost a decade, but he has confidence either way.
Currently, the Buccaneers are in the quarterback competition between Baker Mayfield and Kyle Trask in the training camp. Mike Evans formerly played with Tom Brady or Jameis Winston primarily as the Bucs starting quarterback.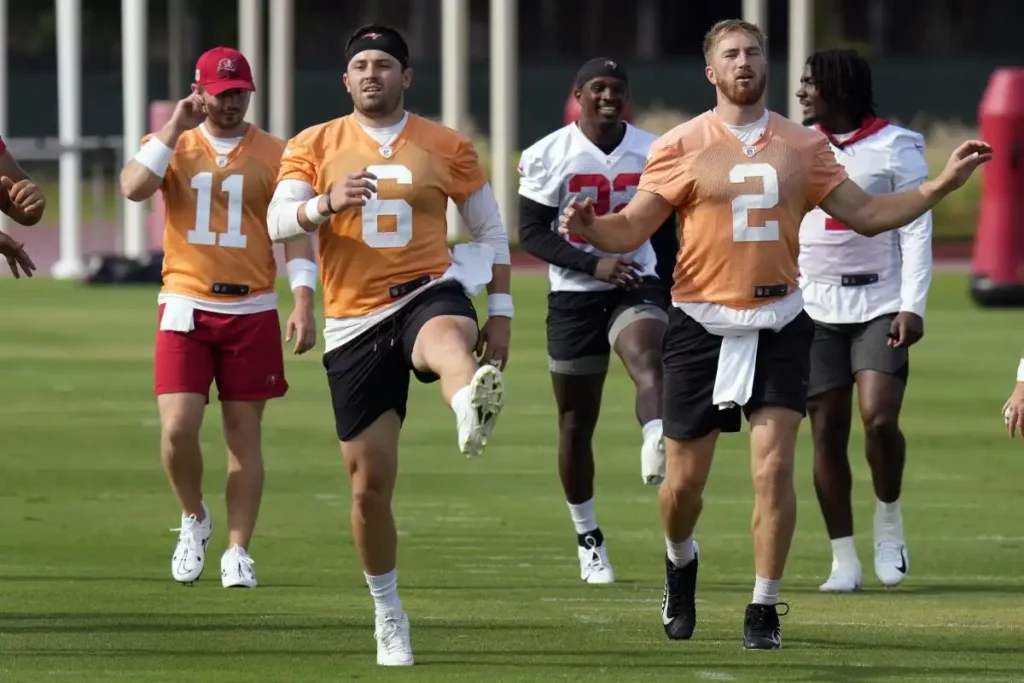 "Kyle's improved a lot," Evans told KPRC 2 Houston's Ari Alexander during the star receiver's youth football camp. "I'm really impressed with what I've seen from Baker. Whoever the quarterback will be, I'm positive they're going to make the right choice and we're going to win some games."
Must read: Famous Gymnast Olivia Dunne wants same for the females
Kyle Trask was drafted by the Buccaneers as a second-round pick as a backup for Tom Brady in the 2021 NFL Draft. He has never appeared in a regular-season game until week 17 of 2022. while Baker Mayfield was selected by the Cleveland Browns and entered the Bucs in March after NFL legend Tom Brady's retirement.
According to Buccaneers head coach Todd Bowles, both Mayfield and Trask will compete for the quarterback job in training camp. However, Mayfield has 69 career starts and has the possibility to start the season with Mike Evans.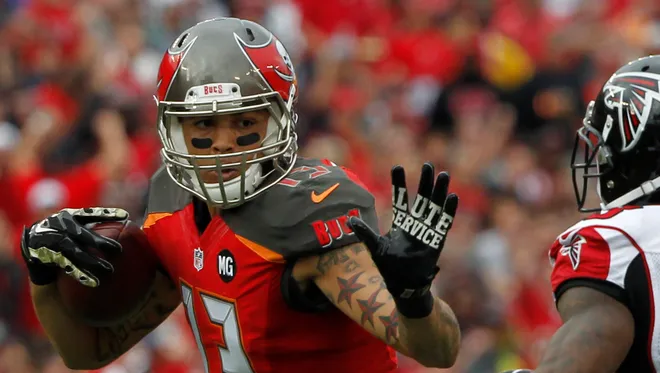 In a podcast with Pewter Report, Buccaneer's offensive coordinator Dave Canales said it will come down to who takes the best care of the ball.
"Then it's who has the most explosive plays? Yeah, that guy will get the job. Or throws the most touchdowns? That guy gets the job," Canales said on the podcast.
Must Read: Commanders lineman Chase Roullier announced sudden Retirement
However, the team plan to extend his contract with 7th overall pick Mike Evans. He has signed a five-year, $82-5 million contract extraction with the Bucs with $55 million guaranteed in 2018.
"Evans has shown plenty of times that he's a team-first guy, including the mere fact he's set to enter the final season of his five-year extension signed in 2018," PFF's Brad Spielberger wrote. "Along those lines, we projected an extension for Evans here that is below what he could probably push for if he really wanted to drive a hard bargain."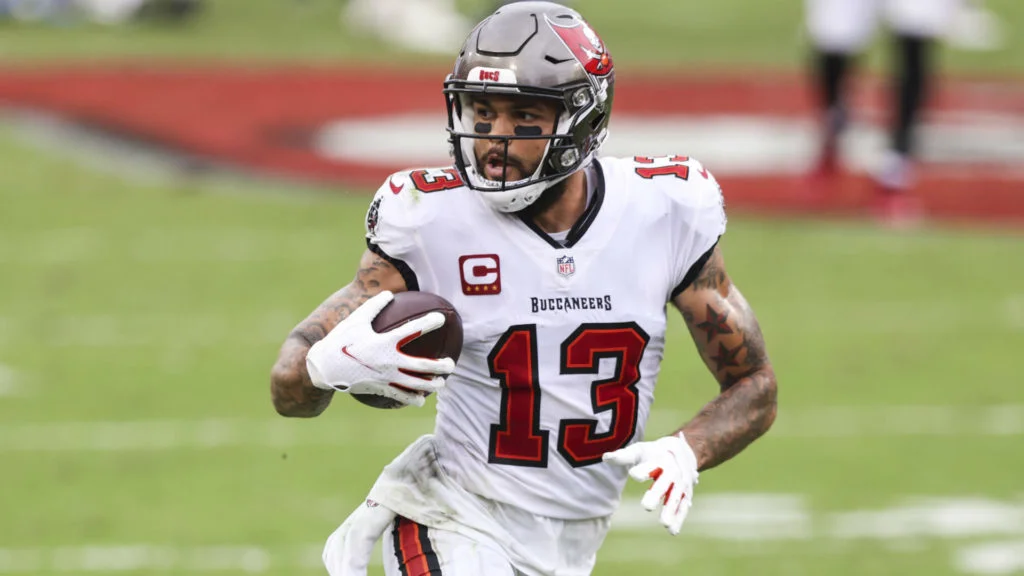 However, Pro Football Focus projected Mike Evans for three years, $63 million with $24 million guaranteed.
What do you think of Mike Evans's Contract extraction with the Buccaneers? Let us know in the comment section below.
Read more: Commanders lineman Chase Roullier announced sudden Retirement