Mike Jones of The Athletic called Aaron Rodgers the biggest off-season loser.
This Season Legendary quarterback Aaron Rodgers left the Green Bay Packers for the New York Jets in a blockbuster trade last April.
According to Mike Jones of The Athletic, that move made him the biggest loser of the NFL offseason.
Jones explains Rodgers got "what he wanted in his exit from Green Bay" but he also warned the future Pro Football Hall of Famer, "Be careful what you wish for."
"Yes, he got what he wanted in his exit from Green Bay and reunion with new Jets offensive coordinator Nathaniel Hackett, his former Packers OC," Jones explained in a column posted on Friday, June 23. "He also gains a more potent cast of wide receivers. But in leaving the NFC for the AFC, he now has a significantly tougher road to the Super Bowl."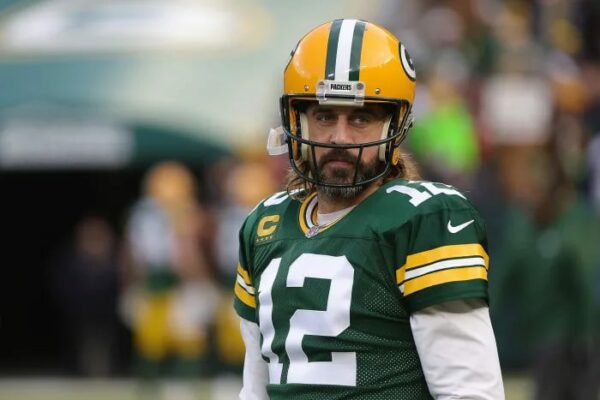 Jones also pointed out Aaron Rodgers' other inability in the week 18 loss against the Detroit Lions where he failed to beat Jared Goff.
As per Jones, the task was very simple for Aaron Rodgers and the team to beat the Lions and confirmed the ticket to the postseason. But Detroit ended up with a 20-16 victory over the Packers ending its season in Lambeau.
Jones claimed that if Aaron Rodgers faces difficulties to beat the Lions, "what makes Rodgers think he can win a shootout with Patrick Mahomes, Josh Allen, Joe Burrow, Lamar Jackson, Justin Herbert, Trevor Lawrence, Deshaun Watson, and Tua Tagovailoa?"
The other major new difficulty pointed out by Jones is the difference in divisional strength.
"After generally rolling through the NFC North annually, Rodgers will learn that winning a first-round AFC playoff game will be much more challenging — and that's if Rodgers and the Jets even get out of the AFC East, where the Bills, Patriots, and Dolphins all boast tough defenses."
However, the Jets have only won the AFC East once in 2002 over the last 24 years.
Read more: Antonio Brown could face legal action from the Arena football team