Nessa Kaepernick is the biggest supporter of Colin Kaepernick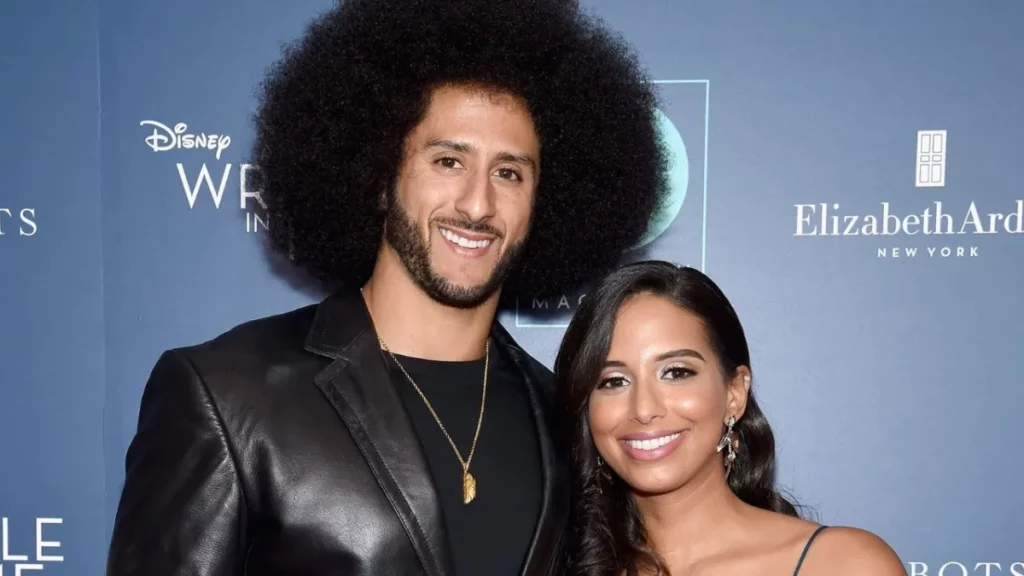 Former star quarterback Colin Kaepernick celebrated his birthday on November 3rd. Colin who has been out of the National Football League since 2016, turned 36 years old.
Kaepernick is out of the league after he began kneeling during the national anthem while playing for the San Francisco 49ers.
Colin Kaepernick's longtime girlfriend Nessa Kaepernick sends a special message to the fans on his 36th birthday. She has a six-word remainder for everyone on her Instagram. She posted a couple of images on her feed.
Also, she posted a photo of him kneeling during one of the matches and captioned it, "STILL WITH YOU @Kapernick7 HAPPY BIRTHDAY ❤️❤️❤️ #IMWITHKAP."
Nessa Kaepernick has always been very supportive of Colin's throughout his career, even after the NFL.
Also read: Colin Kaepernick took advantage of Aaron Rodgers injury
"THIS WILL FOREVER BE ONE OF MY FAVORITE MEMORIES (PICTURE) OF YOU. YOU WROTE A LETTER IN THE 4TH GRADE MANIFESTING YOUR DREAMS TO PLAY QUARTERBACK AT THE HIGHEST LEVEL IN THE NFL," she added.
"YOU EVEN PLAYED FOR THE TEAM YOU WANTED TO! YOUR HARD WORK AND DEDICATION OVER THE YEAAAAARRRSSS GOT YOU THERE.IT IS SOOOO CLEAR YOU CAN AND WILL ACHIEVE EVERYTHING YOU WANT IN THIS LIFETIME.IM JUST HAPPY TO SEE YOU DO IT ALL!!!"
Kaepernick hasn't played football for 7 years but recently tried to return to the NFL as a replacement for Aaron Rodgers for the New York Jets but he was denied.in
Happy Birthday, Colin.