Aaron Rodgers will play football again this season. Miracle!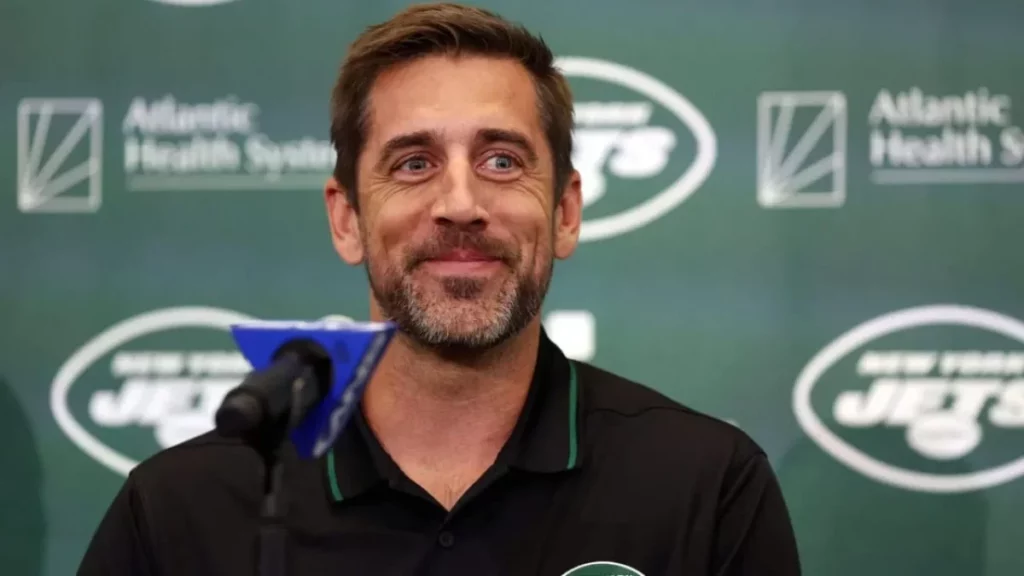 The Aaron Rodgers injury shocked the football world. Fans were deeply saddened and disappointed. The New York Jets fans had very strong expectations from Rodgers and believed that they would win the Super Bowl trophy this year.
And it seems this new technology will fulfill the hopes of fans.
When Aaron Rodgers ruptured his Achilles, it was assumed that his career was over and he was done for the season.
But a new report suggests Rodgers could bounce back from the devastating injury in record time.
According to NFL Media's Ian Rapoport and Tom Pelissero, Rodgers could potentially make a comeback after undergoing an innovative surgery with orthopedic surgeon Dr. Neal ElAttrache and his team. The surgery placed an internal brace on his torn left Achilles.
This type of injury usually takes more than six months to recover which would have sidelined Rodgers until well past the end of the season. But this new technology can make his return in just four months i.e. during the time of playoff.
Why does #Jets QB Aaron Rodgers have a potential playoff return in his sights? An innovative surgery procedure to repair his Achilles.

Our in-depth story with @TomPelissero: https://t.co/cnf8DWAgvx

— Ian Rapoport (@RapSheet) September 17, 2023
If the Jets qualify for the playoffs, we can see him again on the field with the football.
"Sources say renowned orthopedic surgeon Dr. Neal ElAttrache and his team performed a procedure to place an internal brace — called an Achilles "speed bridge" — on Rodgers' fully torn left Achilles, which he ruptured just four snaps into Monday's game against the Bills. While there are no guarantees, the speed bridge protects the repair and opens up the possibility of an earlier return, sources say," Rapoport and Pelissero wrote on NFL.com.
Also read: Neil Reynolds shocking statement for Cincinnati Bengals' Joe Burrow, fans reacted
Per the report, Aaron Rodgers underwent a procedure to have a special brace placed inside the repaired Achilles tendon along with some platelet injections that are aimed at rapidly increasing the recovery time on an injury that rarely takes less than six months to heal from.
This is not the first time a player will undergo the innovative surgery, Lakers star Kobe Bryant who had ElAttrache repair his Achilles in 2013 famously received it in Germany for a knee injury.
There are other players including Russell Wilson last year undergone this similar surgery.
And maybe that's why when Rodgers appeared on the Pat McAfee show yesterday he expressed complete confidence that he'll be able to play again.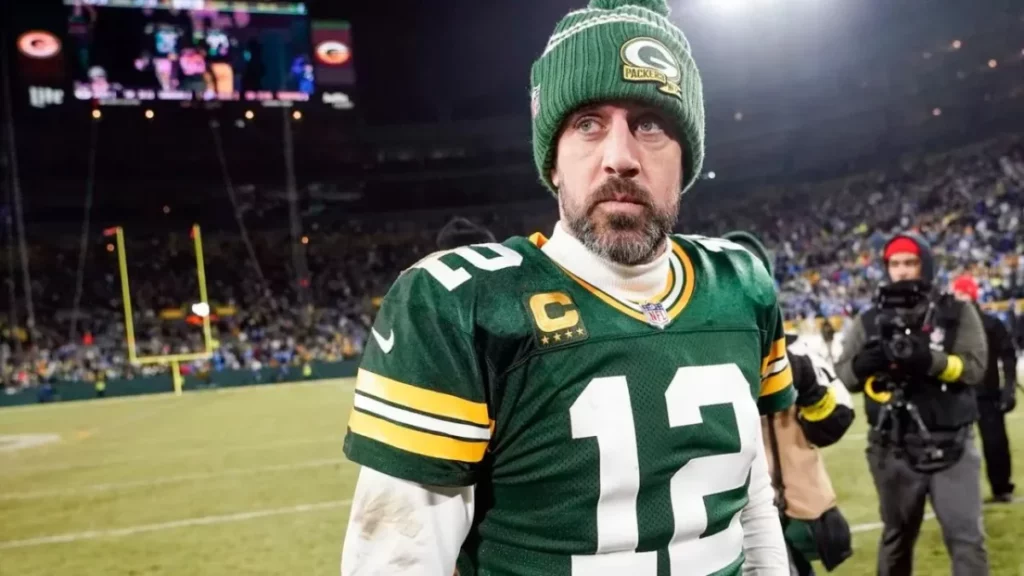 "There's a lot of different ideas about the overall length of the rehab. I think what I'd like to say is, just because nobody's ever done it in a certain way doesn't mean it's not possible," Rodgers said. "I definitely have some odds stacked against me based on age, but I like it. Stack all the odds up against me and see what happens. My entire focus and dedication is about acquiring the most information and adding to what I've already put together as a pretty damn good rehab plan that's going to, I think, shock some people."
Also read: Pittsburgh Steelers signed Kalon Barnes, one of the fastest cornerback
Fans were stunned and blown by the idea that the four-time MVP could make a potential return.
"Appears Jets QB Aaron Rodgers did in fact get a 'speed bridge' on his torn Achilles. This is with the hopes that he can recover quicker and get back to the field faster. Report says even as little as 4 months!" shared Dylan Tereman. "It's amazing that just 6 months ago, he was '90% retired' and now is this dedicated to a team he played four snaps for. I love to see it!"
Appears #Jets QB Aaron Rodgers did in fact get a "speed bridge" on his torn Achilles. This is with the hopes that he can recover quicker and get back to the field faster. Report says even as little as 4 months!

It's amazing that just 6 months ago, he was "90% retired" and now is… https://t.co/agb7T7NmLw pic.twitter.com/WKE6UGb7b8

— Dylan Tereman (@DTereman) September 17, 2023